Heidi Allen, MP for South Cambridgeshire, joins the Liberal Democrats
Former Tory MP cites failures to heal Brexit divisions as one of her main reasons for joining the Lib Dems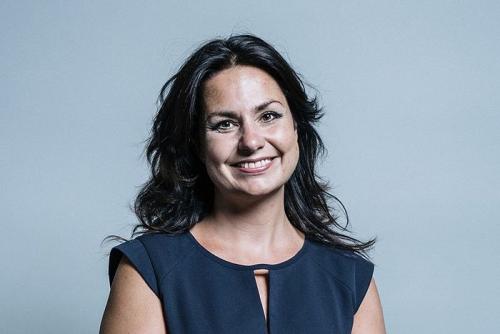 In a statement released on Monday, Heidi Allen, MP for South Cambridgeshire, announced that she was joining the Liberal Democrats, saying it was the best way "to serve my constituents and country".
Elected in 2015 as a Conservative, Allen retained the seat in 2017 winning 51.8% of the vote.
Allen left the Conservative Party in February this year, citing its failure to "heal divisions" in the country and its Brexit policy as the main reasons behind her decision. She said she had a "responsibility to act" and went on to become the leader of a new breakaway party, Change UK.
After Change UK performed poorly in the European Elections in May, securing only 3.4% of the vote, Allen decided to sit as an Independent, stating that Change UK had "put party before country" in not promoting tactical voting.
Explaining her decision to join the Liberal Democrats on Monday, she said that the Conservative and Labour parties had shifted to "extremes" and that she could be "stronger and more effective…[as] part of a team."
Allen said that the Liberal Democrats are the only party with the "honesty, energy and vision" to rebuild the country and stop a "damaging Brexit". She said that it was time to "stand shoulder to shoulder with, not just alongside, those I have collaborated and found shared values with."
Her decision follows that of 4 other founding members of Change UK (Chuka Umunna, Luciana Berger, Angela Smith and Sarah Wollaston) who, in recent months, have decided to join the Lib Dems. The Lib Dems have also been attracting a steady stream of former Tories over recent months such as Philip Lee and Sam Gyimah.
Heidi Allen's defection brings the number of Liberal Democrats MPs to 19, up from the 12 seats they won in the 2017 General Election.
The Liberal Democrats are campaigning to "exit from Brexit", with the party conference approving an election pledge to revoke Article 50 without a referendum if the party wins an absolute majority in the next election.