MP for Homerton and Girton defects to breakaway Independent Group
Heidi Allen is the Conservative MP for South Cambridgeshire, which Homerton and Girton fall in, and has cited the party's handling of Brexit and poverty for her departure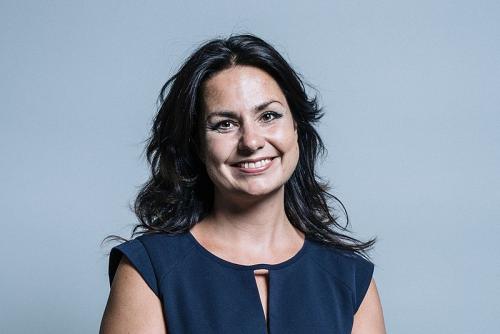 Conservative MP Heidi Allen, who represents the South Cambridgeshire constituency – which includes Homerton and Girton Colleges, is the latest member of the two mainstream political parties to defect to the Independent Group established on Monday.
Ms Allen is one of three Conservative MPs, alongside Anna Soubry and Sarah Wollaston, who quit the party for its hardline stance on Brexit yesterday.
A letter written to Prime Minister Theresa May informing her of their decision stated that the MPs "no longer feel we can remain in the Party of a Government whose policies and priorities are so firmly in the grip of the ERG and DUP."
The letter continued, "Brexit has re-defined the Conservative Party – undoing all the efforts to modernise it. There has been a dismal failure to stand up to the hard line ERG which operates openly as a party within a party, publicly and privately funded, with its own leader, whip and policy."
Ms Allen also had concerns about poverty, saying at a press conference on Wednesday that "I can no longer represent a government and a party who can't open its eyes to the suffering endured by the most vulnerable in society – suffering which we have deepened whilst having the power to fix."
Henry Wright, a student at Homerton, told Varsity, "I'm glad that our MP has had the conscience to leave a party that she saw caused hardship and suffering for many in order to demand better for our future."
The Independent group was set up by eight former Labour MPs on Monday, who criticised their party's stance on Brexit, as well as its handling of anti-Semitism.
Ms Allen said she was "excited" about the future, adding: "I want to be part of something better, a party that people vote for because they want to, not because they feel they have to."
In an interview with Cambridgeshire Live this morning, Allen argued against holding a by-election, citing the proximity to Brexit and claiming that she has not "changed the things [she] campaigned on in 2017."
Ms Allen added that "if anything, it's the Tory party that's moved away, not me."