Divestment decisions, survey boycotts, and sexism rows: Brunch Briefing – Week 7
Varsity brings you the most interesting stories and photos from the past week in Cambridge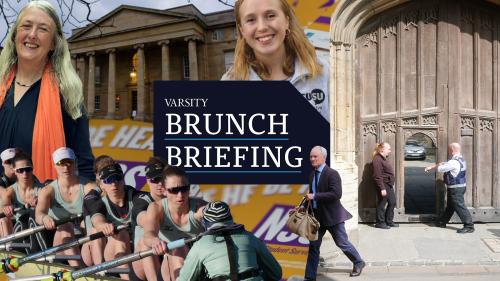 This week in Cambridge saw senior staff defend the University's access record, Downing scrap the position of freshers rep, and the outgoing CUSU president criticise the University's response to Prevent. 
---
Key stories from this week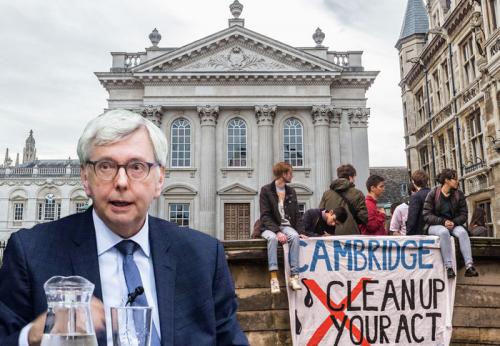 Uni decides to ditch divestment
Despite pressure from political figures including Dianne Abbott and Caroline Lucas as well as student groups such as Cambridge Zero Carbon, the University Council rejected calls to fully divest from the fossil fuel sector following a meeting on Friday. Instead, the University opted to adopt the recommendations made by its divestment working group meaning they will commit to 'considered' divestment – preserving a policy position of avoiding direct investments in coal and tar sands, and keeping indirect investments to a minimum.
Cam excluded from student survey for second consecutive year
Cambridge has been excluded from the National Student Survey for the second year in a row after only 17.3% of eligible students completed the survey. This follows a boycott campaign by CUSU and Cambridge Defend Education. they believe the survey plays into the narrative of further marketisation of higher education due to the fact the survey results are linked with the Teaching Excellence Framework (TEF). It is thought that the TEF qualifications may determine which institutions are permitted to charge higher tuition fees from 2020.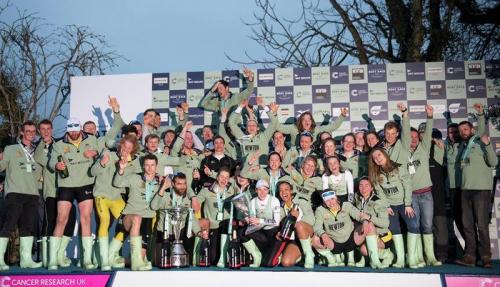 Rowers quit regatta in accommodation row
Cambridge University Women's Boat Club (CUWBC) pulled out of the Sveti Duje regatta in Croatia after they were offered worse accommodation than their male counterparts. CUWBC were told by the event's organisers they would be housed in a hostel or student accommodation for the duration of the competition while the men were given accommodation in a five–star resort with a private beach. In a post on the event's Facebook page, Ashton Brown, CUWBC's president from 2017 said the team were "much more interested in non-sexist events so decided not to attend."
Access efforts defended by senior staff
Senior figures within from the University's Admissions Office including Pro-vice-chancellor for Education Graham Virgo have released an open letter defending Cambridge's access efforts. In it they claim accusations of inaction regarding diversity in admissions "undermines the progress made in access and the value of a Cambridge education." This follows criticism levelled at both Cambridge and Oxford for the relatively low success rates for BME applicants with only 12.8% and 13% of black Caribbean applicants admitted at Cambridge and Oxford respectively.
Downing axes freshers rep
Downing College is set to remove the position of head freshers' representatives following allegations on Grudgebridge about the College's drinking societies and their connections to the JCR. The decision was made following a meeting between several JCR officers and Downing's senior tutor and the ratification to the constitution will be made by the end of Michaelmas. The head freshers' representatives have been members of the College's drinking societies, the Pats and Orchids for at least the past two years.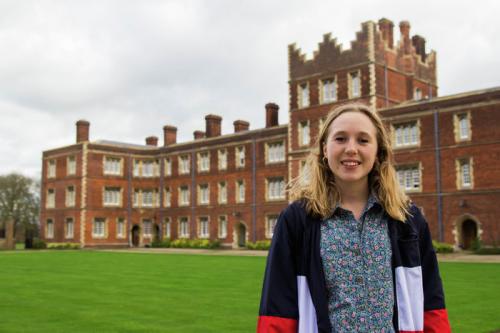 Eyre attacks University Council
CUSU president Daisy Eyre has criticised University for its inaction on the government's controversial Prevent legislation and the University Council for feeling "like a rubber–stamping body". Eyre claimed in a blog post that Cambridge's Prevent Committee has not done enough so far to support Muslim students who have been disproportionately targeted by the legislation. She also slammed the University Council for its lack of ethnic diversity as well as claiming the body's interests seems "very distant from the experiences of students".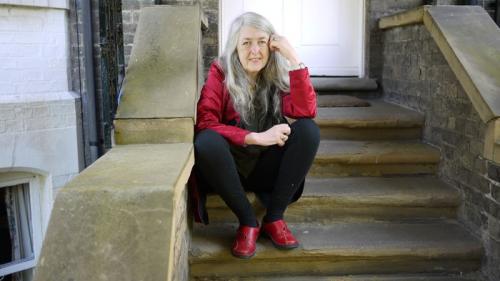 Arise, Dame Mary
Three University academics – Professor Mary Beard, Professor Christopher Dobson, and Dr Richard Henderson – have all been recognised in the Queen's Birthday Honours this year. Beard was made a Dame for her "services to the study of Classical Civilisation" while Henderson, a Nobel Prize winner for Chemistry was awarded the Companion of Honour and Dobson was made a Knight Bachelor for his contributions to Science and Higher Education. A number of Cambridge alumni have also received honours including Bamber Gascoigne, Emma Thompson, and Simon Schama.