Cambridge excluded from National Student Survey for second year in a row
CUSU continued its boycott of the contentious survey, which it regards as playing into the narrative of further marketisation of higher education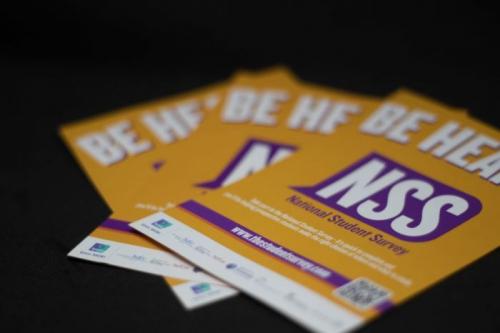 University of Cambridge's results for the National Student Survey (NSS) have been declared invalid for the second year in a row, with only 17.3% of eligible students having completed the survey.
The low response rate follows a boycott campaign from CUSU and Cambridge Defend Education (CDE), as the survey results are linked with the controversial Teaching Excellence Framework (TEF) introduced in 2017.
The TEF qualifications award Higher Education Institutions (HEIs) a bronze, silver or gold award according to the quality of their teaching, which may be used in 2020 to determine which institutions might be permitted to charge higher tuition fees.
Last year, Cambridge narrowly missed the 50% response threshold needed for NSS organisers to allow Cambridge to publish the survey results. In response to critics who claimed that asking students to boycott a survey was the "easiest form of activism", CUSU drew attention to the low response rates as which "cannot be dismissed or written off as 'student apathy'; this is student anger".
The NSS boycott has attracted some criticism that by not taking part in the survey, Cambridge students miss an opportunity to provide feedback to the University that could be used to improve it. CUSU runs a separate survey which it encourages students to complete instead of the NSS, and whose results they use at a University level. CUSU said that the 'Big Cambridge Survey' is an "invaluable" resource, and "the results help shape and inform changes to the Cambridge experience for the benefit of all students".
In 2016 the National Union of Students (NUS) voted to boycott the NSS before it was first introduced. The University and College Union also said that it was "bad for students, bad for staff [and] bad for education". Cambridge, Oxford and several other Russell Group universities – 12 in total – boycotted the survey last year, arguing that it contributed to the further marketisation of higher education.
The worry of an increasingly marketised education system has also been echoed by Cambridge Vice-Chancellor Stephen Toope, who in a letter to The Times earlier this year wrote that the reduction of students to "mere consumers makes sense only if the value of universities is simply economic," which "would be a fundamental error".
With the renewed boycott of this year's NSS, CUSU hoped to "send a message" to the government that the University's opposition to TEF is a long-term plan. They argued that the UCU strikes earlier this year, along with the NSS boycott, have given students the "opportunity to make a statement that our education system was not going to be marketised" through rallies, teach-ins, and a five-day occupation in March.
Graham Virgo, Cambridge's pro-vice-chancellor for education, stated that he would be attending a meeting with the Universities Minister, Sam Gyimah, after the 2018 NSS results were internally confirmed. He claimed that he would be making the minister aware of the issues caused by the boycott.