National pressure grows for Cambridge to fully divest ahead of Council decision
16 MPs, including Diane Abbott, John McDonnell and Caroline Lucas have called on Cambridge to commit to fully divest its £6.3bn endowment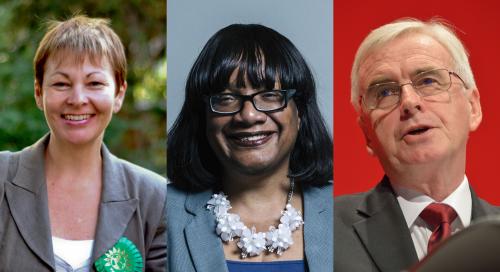 Shadow Chancellor of the Exchequer John McDonnell, Shadow Home Secretary Diane Abbott and seven other MPs have jointly urged the University to "listen to the democratic voices of its students and staff" on the issue of divestment, alongside Co-Leader of the Green Party Caroline Lucas, who characterised the University's stance thus far as "dragging their feet" on the issue in a statement released today.
16 Members of Parliament came forward today urging Cambridge to commit to full divestment tomorrow afternoon at 2:30pm, when the University Council – its chief decision-making body – will meet to decide whether to withdraw all of Cambridge's presently-held indirect investments in fossil fuels industries.
Daniel Zeichner, MP for Cambridge, reaffirmed his support for full divestment, emphasising a financial argument: "many now predict that the carbon bubble will eventually collapse", he said in a statement, adding, "this week they have the opportunity to make a commitment for the coming years that enables a smooth transition away from dirty fuel once and for all – they should take it."
Sir Thomas Blundell, former head of the UK Science Council – the organisation in charge of setting standards for professional qualifications of practising scientists and technicians – echoed a sense of urgency : "we owe it to future generations."
The University declined to comment on the statements released today, and whether they will be taken into consideration at tomorrow's meeting.
A spokesperson for Cambridge Zero Carbon Society commented on the new wave of support: "... full divestment makes fundamental financial and moral sense. Council has a clear choice this Friday: more complicity in climate crisis or global leadership."