Student calls on Cambridge to wear black in solidarity with sexual harassment victims
Inspired by the Time's Up movement, a new campaign wants Cambridge students and staff to wear black on 19th January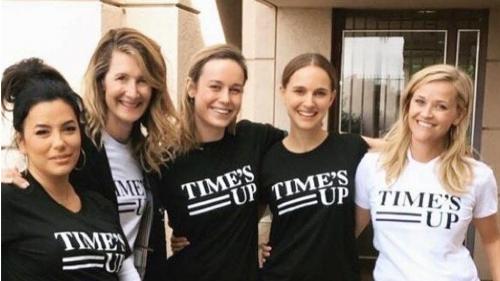 A student-led campaign is encouraging all members of the University to wear black for a day to "stand in solidarity" with victims of sexual harassment in Cambridge and worldwide.
The campaign has posted an event on Facebook, naming the day as Friday 19th January.
The launch comes less than a month after Dr Peter Hutchinson, a Trinity Hall fellow, agreed to permanent exclusion from the college after he was accused of sexually harassing undergraduates.
Harriet Fisher, a theology student at King's College, started the campaign after being inspired by the Golden Globe Awards on Sunday evening, where many celebrities wore black to raise awareness for the Time's Up campaign. Oprah Winfrey's speech in solidarity with the #MeToo campaign also received widespread support.
Time's Up, an advocacy group founded this month in response to the allegations of sexual harassment and assault in Hollywood, aims to use a multi-million dollar legal fund to assist low-income women seeking justice.
Speaking to Varsity, Fisher said, "We have a platform at the University of Cambridge, and so much work goes on around campus to ensure the safety of all. I felt it was important to bring awareness to the Time's Up campaign and to show that all over the globe we stand with survivors of sexual harassment."
The University launched 'Breaking the Silence', a campaign against sexual harassment and assault, in October 2017Varsity
Fisher said she is aiming to spread the campaign to other universities, working with friends to create "a nationwide movement to show solidarity".
In October, the University launched 'Breaking the Silence', a campaign to halt sexual harassment and assault in Cambridge