Trinity Hall fellow excluded after investigations into sexual harassment claims
Dr Peter Hutchinson has agreed to withdraw from all involvement in the College amidst an investigation into whether he breached sanctions which barred him from contact with undergraduates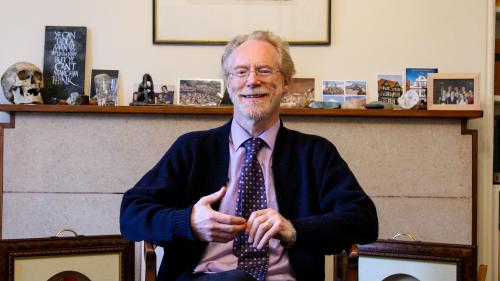 A fellow of Trinity Hall has agreed to permanent exclusion from the College, after reportedly breaching sanctions imposed on him two years ago after he was accused of sexually harassing undergraduates.
Dr Peter Hutchinson, a former vice-master of Trinity Hall, came under investigation by the College in 2015 when 10 female students accused him of making "unwanted" comments of an "inappropriate sexual and sexist nature" during supervisions. The investigation resulted in Hutchinson being banned from any contact with undergraduates.
A University spokesperson told Varsity that Hutchinson had "withdrawn permanently from any further involvement with College affairs, including from his role on the finance committee." They also confirmed he would "not be present in College at any time in the future."
Earlier this month, The Guardian reported that Hutchinson had become the subject of a second investigation by the College, triggered by allegations that he had attended a lecture in November of this year at which undergraduates were also present. The investigation was to determine whether Hutchinson had as a result breached the sanctions placed on him following the initial investigation.
Read Hutchinson's statement in full
"In August 2015, 10 Trinity Hall students submitted a complaint to the College detailing comments I had made over several months in 2014-15 that were of an inappropriate sexual and sexist nature.
The College, quite rightly, took these complaints very seriously and conducted an investigation, at the conclusion of which I ceased to teach or to have interaction with students. The action agreed was both firm and proportionate, and was communicated to the students who had made the complaint, who expressed their satisfaction with the action taken.
I said from the start I was sorry for any distress I had caused. I continue to deeply regret the comments I made, and the impact they had on the students concerned. I would like to take this opportunity to publicly apologise to those students, and again emphasise that I believe it is unacceptable for anyone to be made to feel uncomfortable in their place of study.
I also want to apologise to anyone who has ever been on the receiving end of an unwanted comment by me that they felt crossed the line in any way.
At the time I did not question the comments I made as I was not made aware of the impact they were having. Having had time to reflect, to step back and consider how these students said I'd made them feel, I realise these comments were thoughtless, insensitive and caused offence.
I have nothing but the utmost respect for women, and I have had the chance to reflect that within the dynamic of a teacher-student relationship, it can be difficult for a student to find their voice in the moment and challenge comments that make them uncomfortable.
I want to express my deep sorrow and regret for the pain I have caused others with my words."
In addition, endorsing the University and Colleges' efforts to combat sexual harassment under the Breaking the Silence campaign, he added: "I have learned from this experience and am fully supportive of efforts to ensure this kind of incident never happens again."
Reports of the second investigation, and Hutchinson's subsequent exclusion, came just days after Hutchinson issued a public apology for his remarks, in which he claimed to "deeply regret the comments I made, and the impact they had on the students concerned". The Guardian report suggested that the statement had been made following inquiries made by their reporters into Hutchinson's conduct.
According to the original report, 10 students emailed Clare Jackson, Trinity Hall's senior tutor, in August 2015, alleging that Hutchinson had committed ten acts of misconduct in seminars, supervisions, and social events at the College.
They alleged that Hutchinson had  asked students about their experiences of how long sex lasted. He also reportedly said that women who have a lot of children were "sex mad".
Jackson replied to the complainants in September 2015, informing them that Hutchinson had been banned from contact with undergraduates in either teaching or social contexts. She added that his conduct had been "inappropriate and could legitimately be construed as harassment".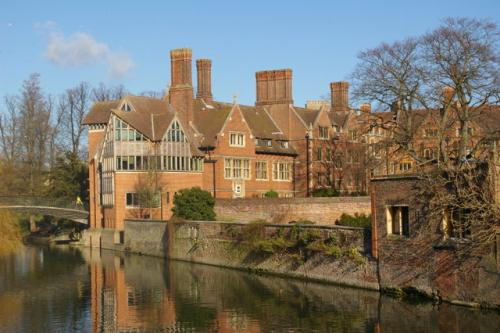 Despite that, Hutchinson was permitted to retain his advisory role on the College's investments committee. Contradicting the communication with complainants in 2015, a Trinity Hall spokesperson described the original investigation as "informal". They went on to say that the action was "communicated directly to the students concerned and was accepted and welcomed by them as a satisfactory resolution of their complaint against Dr Hutchinson."
However, several of the complainants expressed their dissatisfaction with the outcome of the original investigation, with one branding Trinity Hall's response as "entirely insufficient," and noting that Hutchinson was still seen around College.
Speaking about the outcome of the secondary investigation, one of the original complainants, who wished to remain anonymous, said they were "happy" that Hutchinson had been excluded.
"He won't be present in college ever again," they said. "I feel relieved that there's no risk of me bumping into him again, and I feel that my concerns have been validated and been taken seriously finally, as they should have been. This is what they should have done at the time but it's better late than never."
Another of the complainants added: "I hope that the college in future would stick more faithfully to its supposed 'zero-tolerance' approach and such stronger action would be taken without delay."
Hutchinson has previously been cleared of separate charges of sexual assault. In 2006, he successfully defended himself against claims that he had groped an ex-student in his college rooms. Dr Hutchinson told Norwich Crown Court in 2006 that he had twice patted the accuser on her bottom on previous occasions, without her objecting. At the time of his arrest, he told detectives, "I just cannot understand how something which seemed so trivial was so important to her." He also suggested that his actions had been influenced by alcohol.
Hutchinson's exclusion comes just months after the launch of the University's flagship campaign against sexual harassment, Breaking the Silence. Endorsed by the likes of actress Emma Thompson, the campaign marks the University's first formal stance on relations between staff and students. Hutchinson offered his support for the campaign in his statement earlier this month.