Cambridge slips to fifth place in world rankings
The QS World University Rankings put Cambridge one place below last year's showing, amidst a generally disappointing picture for UK universities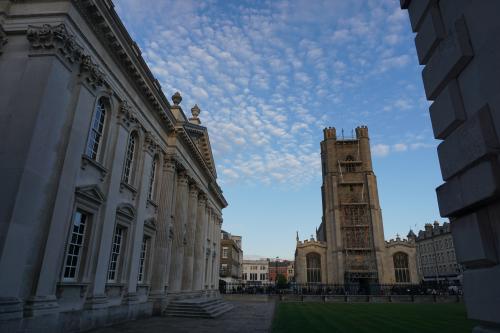 The status of British universities worldwide has fallen, according to the QS World University Rankings published yesterday.
The University of Cambridge, which until 2012 was the best in the world, dropped one place this year to fifth.
For the second year in a row no British university is ranked in the top three.
The top spots on the list were all claimed by universities in the United States, with Massachusetts Institute of Technology (MIT), Stanford University, Harvard University and the California Institute of TEchnology (Caltech) sitting in first to fourth place respectively.
Four UK universities are now ranked in the top 10. After Cambridge, the University of Oxford came in sixth place, University College London in seventh, and Imperial College London in eighth.
However, the bigger picture is disappointing for UK universities: 11 out of the 24 Russell Group institutions slipped by one or more places.
Other universities worldwide, especially in China, Singapore and South Korea, have also climbed up the rankings, providing more competition.
The results, compiled by the higher education experts Quacquarelli Symonds, rank 959 universities in four areas: research, teaching, employability and internationalisation. Those universities with a "strong technological focus" are ranked the highest.
The QS World University Rankings by subject were published in March. The University achieved the greatest single number of top-ten rankings, but fell behind Harvard, MIT and Oxford in many subjects.
Ben Sowter, Head of Research at QS, said he would "warn against" attributing the decline of British universities to the effects of Brexit: "Much of the data we collect for these tables has been collected over a five-year period, and the first year of post-Brexit internationalisation scores suggests that there has, thus far, been a minimal impact on international student and faculty rates at UK institutions.
Dr Tim Bradshaw, acting director of the university Russell Group, said: "The UK remains a world-leader in higher education and Russell Group universities have been fundamental to this success.
"Our members continue to deliver an excellent teaching and learning experience for students. By this ranking, four of the top 10 universities in the world are Russell Group institutions," he added.
A spokesperson for the University of Cambridge told Varsity that they were "pleased" with the University's showing in the league table: "This ranking, like all others, reflects the fact that the University of Cambridge is among a small group of the most respected and influential higher education institutions in the world".
They continued, "We are particularly pleased to note that we are recognised as a top global university in terms of academic reputation and employer reputation and that we are regarded so highly in many subject areas."