Results of Big Cambridge Survey announced
The annual survey found large numbers of students struggling to cope with a burdensome workload, and disparities between the experiences of undergraduates, postgraduates and mature students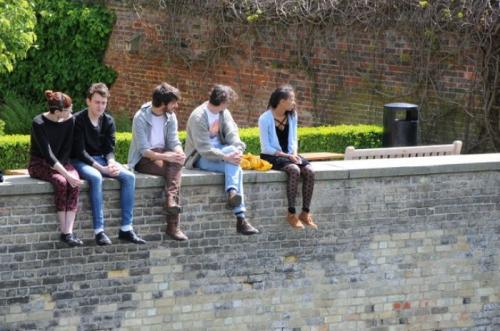 CUSU have released the results of 'The Big Cambridge Survey 16-17', to coincide with the launch of this year's survey.
The survey, which last year drew almost 3,500 responses, questions students on topics including health and wellbeing, cost of living, and the perceived value of a Cambridge degree. The results will inform CUSU's policies over the coming year, as well as the work of its sabbatical officers.
This year, the main theme of the enquiry was workload, which has been consistently raised as an issue in previous years' surveys. Responses suggested that, contrary to popular belief, students became more satisfied with their workload as they progressed to further degrees.
Undergraduate students of Theology and Religious Studies reported the greatest level of satisfaction with their workload. The most demanding subject according to these figures was Architecture, with only 23 per cent of students agreeing that their workload was manageable and healthy, closely followed by Human, Social and Political Sciences at 24 per cent.
Architecture also had the highest proportion of students reporting problems with the cost of their course, at 92 per cent. Financial difficulties also disproportionately affected mature and postgraduate students, with graduate and mature colleges showing the highest proportion of students reporting financial difficulties. EU and international students also reported higher levels of financial difficulties that home students.
Wellbeing was shown to be a particularly prevalent issue among Cambridge students, with just 36 per cent of undergraduates agreeing that Cambridge was a healthy and positive place to study. However, this figure almost doubled among postgraduates. Liberation groups, with the exception of BME students, were disproportionately affected by stress and anxiety. When it came to seeking support, the survey found that "a lack of diversity in the people giving support made them less likely to seek help; as did the perceived lack of tailored support for mature and graduate students".
One of the most significant issues raised was quality of teaching, with only 45 per cent of undergraduates agreeing that they consistently received top-quality teaching across their degree. Disparities between colleges evidently played a large part in this dissatisfaction: less than 40 per cent of undergraduates felt that teaching quality for their course was equal across colleges. This figure increased to 60 per cent for taught post graduates. Medicine fared particularly badly, with only 17 per cent of students agreeing that teaching quality was equal between colleges.
Students were also questioned on their perceived job prospects after leaving University, with three quarters of students confident of finding a job on completion of their course. However, this figure was much lower among certain groups, including disabled students and women.
The report also identified some of the issues particular to research postgraduate students at the University, who "often cited issues with their supervisors as a barrier to their success at Cambridge; referenced difficulties of navigating departmental or faculty politics when seeking help or change; and indicated feelings that institutional energy and activities are too focused towards undergraduates." Only 57 per cent felt that they had received sufficient training to enable them to supervise other students confidently. Overall, male postgraduate researchers reported a considerably higher level of satisfaction with their experience than their female counterparts.
Speaking to Varsity, CUSU President Amatey Doku stressed that the information provided by the survey was "absolutely vital," saying, "In a time of great turbulence for Higher Education, the importance of central student representation and lobbying not just the University but also on a national level is great."
His sentiments were reiterated by Roberta Huldisch, CUSU Education Officer, who said: "These are issues that the University takes seriously but we need your responses to make them visible and back our campaigning up with robust data. The more students complete the survey, the more power we have."
The Big Cambridge Survey 2017 was opened to responses on Wednesday