Students give to homeless in wake of note-burning incident
An event has been arranged following the incident on the 2nd February where a Pembroke student attempted to burn money in front of a homeless man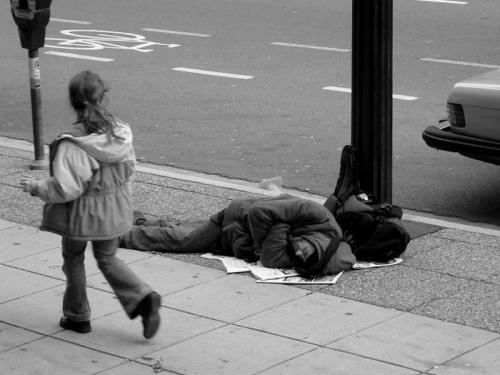 Students will take to the streets on Thursday to give hot food and drink to Cambridge's homeless population in response to the recent incident where a Pembroke student attempted to burn money in front of a homeless man. 
The event calls on students to "respond to the anger and hurt with some love".
Organisers have received input and support from representatives of Embrace Cambridge, a Christian student group dedicated to working against homelessness in the centre of Cambridge, and Cambridge Hub, a student-led community volunteering organisation.
Using the New Cellars at Pembroke College as a base, students will gather from 7pm, and then head out into Cambridge to distribute food, drink, and warm clothing to some of the estimated 40 people who sleep rough in Cambridge every night.
Speaking to Varsity, event organiser Ella Jenkinson said "our idea was just to turn up with friends and offer food and conversation to Cambridge's homeless community, but we've had an incredible response since the original post, with over 400 people expressing interest! Because of this we've been able to partner with representatives from existing charities and student run initiatives."
The event, entitled "Let's Love Cambridge's Homeless" is one of several taking place in support of Cambridge's homeless this week. JustGiving pages encouraging students to donate £20, a reference to the note that a student attempted to burn in front of a homeless man, have already raised a collective total of almost £8,000 for Jimmy's Shelter, an organisation which provides accommodation and support for homeless adults.
The money-burning incident, which took place on Bridge Street on the 2nd February, has been a major story in several national newspapers this week. "We really wanted to respond to and subvert the negative attention Cambridge has received over the past week", Jenkinson said.
The student responsible for attempting to burn the note, Ronald Coyne, has been referred to the University's disciplinary process. A petition to have Coyne removed from the University has attracted more than 22,000 signatures