Burning billboards and frying fish: The Vulture Film Awards 2018
Forget the Oscars and the BAFTAs; Lillian Crawford presents the first set of Vultures to a different heap of celluloid gems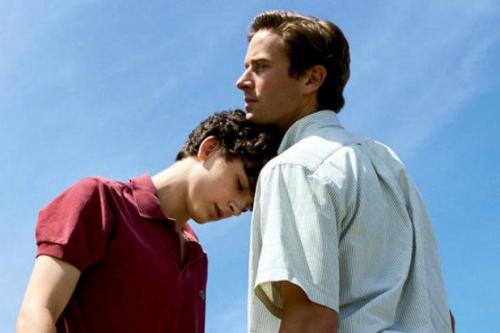 As the curtain fell on a somewhat bizarre ceremony featuring Guillermo Del Toro with a six-foot sandwich, Armie Hammer firing a hot dog gun, and Jimmy Kimmel asking Steven Spielberg for pot, all at last seemed well in the cinematic world. Unlike the BAFTAs and the Golden Globes, the Academy saw sense and bypassed Three Billboards Outside Ebbing, Missouri for the immensely superior and genuinely affecting The Shape of Water.
While failing to surprise in the acting categories, the resplendent A Fantastic Woman triumphed in the foreign language category, and the satanic 'This Is Me' was magnificently defeated by the Lopez duo and their vivacious 'Remember Me'. Unlike last year's La La Land snub, critics could sleep easy once more.
"Cambridge prefers sun-soaked romance and heartfelt nostalgia of times gone by"
But what did the fine folks of Cambridge make of this year's nominees? Following the BAFTAs, we opened up voting to our readers to select the finest features of the past twelve months, and we are now proud to present the winners of the Vulture Film Awards 2018, affectionately nicknamed the Vultures.
Starting off behind-the-scenes in the highly contentious creative categories, it would seem that Blade Runner 2049 has largely emerged supreme. The blockbuster sequel to Ridley Scott's cult classic picked up your votes to win both Best Special Visual Effects and Best Cinematography, as well as storming ahead to achieve Best Production Design, despite the award being given to The Shape of Water at the Oscars and BAFTAs. Del Toro's masterpiece performed somewhat less exceptionally in the survey, being the recipient of only Best Make-Up and Hair, leaving the multi-award winning Darkest Hour trailing behind.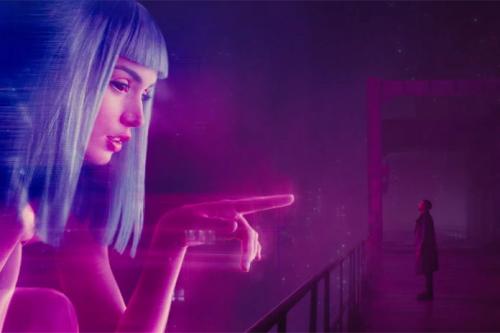 Further disparity between the Academy's choices and ours include Baby Driver defeating Dunkirk in both Best Sound Design and Best Editing, its breathtaking use of a compilation soundtrack clearly leaving an impression on cinemagoers. While Phantom Thread's Mark Bridges was surely a guaranteed front runner for Best Costume Design anyway, composer Jonny Greenwood also managed to take Best Original Score over the otherwise unstoppable Alexandre Desplat. Indeed, had it not been for the latter, Greenwood may well have seen his first Oscar win at long last.
Rounding up the first set of awards was Luca Guadagnino's Call Me By Your Name, which accumulated most of the remaining prizes in the second round as well. The contest in Best Original Song was largely fought between Sufjan Stevens and Sufjan Stevens, although it eventually went to the delicate 'Mystery of Love' (even Fifty Shades Darker received more votes than the popcorn ballads of The Greatest Showman). James Ivory further dominated the Best Screenplay, Original or Adapted field, yet Jordan Peele's work for Get Out proved a close second, winning the original award last Sunday.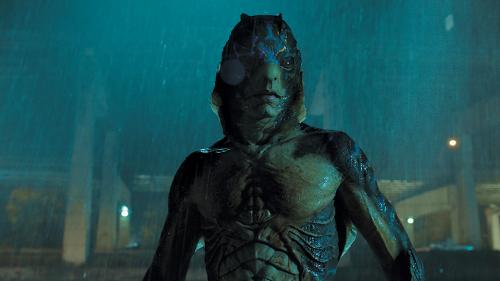 While largely ignored during awards season, the heartfelt romance carried on its streak in the acting categories, seeing Timothée Chalamet receive both Best Newcomer (along with his hilarious turn in Lady Bird) and Best Leading Performance. Despite Frances McDormand and Gary Oldman collecting most of the archaically segregated statuettes this year, both were beaten by Sally Hawkins and Daniel Day-Lewis in our poll as well. Three Billboards put up more of a fight thanks to Sam Rockwell for Best Supporting Performance alongside Laurie Metcalf for her role in Lady Bird, but were again beaten by Call Me By Your Name's dashing Armie Hammer, albeit by only a couple of votes.
Its final award was for Best Feature, trampling much of the other contenders besides Dunkirk. Perhaps the most notable shift in the voting was the almost unrivalled victory of Christopher Nolan for Best Director, his immense skill and command over a sea of extras clearly moving our readers. The other main categories saw a tie between Elle and The Handmaiden for Best Feature Not in the English Language, I Am Not Your Negro for Best Documentary Feature, and another unchallenged win for Coco as your Best Animated Feature. An eclectic bunch if there ever was one, and all thoroughly deserving of their respective trophies.
Even though we each have our own favourites, these awards reveal winners strikingly contrary to the greater trends seen over the past few weeks. Evidently tired of protests and billboards, it would seem that Cambridge prefers sun-soaked romance and heartfelt nostalgia of times gone by, revelling in their escapist landscapes. Well, perhaps they are not that surprising after all