Review: Call Me By Your Name is a seductive treat
Ovewhelmed by this tender masterpiece, Madeleine Pulman-Jones expresses its incredible emotional impact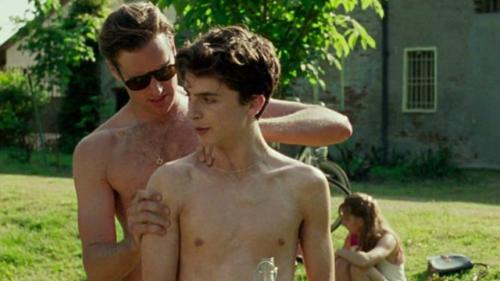 Call Me By Your Name, the final instalment in Luca Guadagnino's Desire trilogy following Io Sono L'Amore (2009) and A Bigger Splash (2016), is beyond doubt one of the most exceptional works of cinema to have been released over the past decade (this opinion is by no means controversial – the film received a ten-minute standing ovation at the New York Film Festival.)
"The expressions of love between his characters take place more abstractly than conventionally"
An adaptation of the novel of the same name by André Aciman, the film sensuously captures a sun-drenched summer in the 1980s in Northern Italy, and a uniquely passionate encounter between two young men that revolutionises their lives. Elio (Timothée Chalamet), a precociously cultured 17-year-old, is spending the summer in his family's villa, when an American graduate student, Oliver (Armie Hammer), comes to intern with his archaeologist father for six weeks. After an initial period of tension and competition, a strong mutual attraction surfaces and swiftly becomes all-consuming.
Guadagnino has noted that the film marks a departure for him, moving towards a "calmer" way of filmmaking than he is accustomed to, and the result is revelatory. Though his previous films are brilliant in their own ways, each probes at something which only Call Me By Your Name manages to arrive at – an unaffected, non-stylised depiction of a tender, awkward love affair. The operatic heights of Io Sono L'Amore and the Fellini-esque emotional games of A Bigger Splash are here exchanged for a subtler, more personal cinematic register, which is incredibly affecting.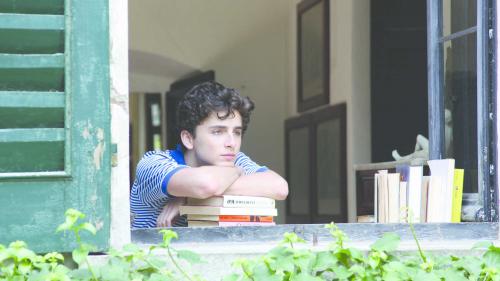 Luca Guadagnino's genius lies in what he does not show us. In a Guadagnino film, it is not uncommon for a fly crawling over the creases of a shirt to be given just as much poetic significance as the words the man is saying. No other director working today so relishes this intimacy the camera affords. As such, the expressions of love between his characters take place more abstractly than conventionally.
The first love scene in the sumptuous Io Sono L'Amore takes place between Swinton and a plate of prawns cooked by Gabbriellini, a scene which Swinton has since playfully referred to as 'prawnography'. However, the first Guadagnino-ian love scene between Oliver and Elio is perhaps harder to locate, since the ambiguous fluidity of their physical context is apparent from the first scene and remains so well before any true romance is established. Cigarettes are passed from hand to hand, tense muscles are massaged during a volleyball game, hands are held just a little too long when 'friendly' pulling one another out of bed to go swimming.
Trailer for Call Me By Your NameYOUTUBE
In the middle of the film, Guadagnino takes the idea of touch to even more abstract heights in a particularly memorable scene. Elio asks for a truce after an argument with Oliver, who is holding the arm of an ancient sculpture that his father has dredged up from the sea. He offers the sculpture's hand instead of his own. Of course, when the couple eventually do make love, we get nothing less than we have come to expect from Guadagnino, who has proved himself a true poet of cinematic intimacy.
As in most of his films, the rhythmic orchestral works of John Adams gracefully punctuate the drama. However, in place of frequent collaborator Yorick Le Saux, Guadagnino chose this time to work with Apichatpong Weerasethakul's director of photography, Sayombhu Mukdeeprom, in whose dreamlike silhouettes people resemble the classical sculptures that so fascinate the academics in the film.
Both Armie Hammer and Timothée Chalamet, surrounded by an artfully curated cast of character actors, give outstandingly nuanced and natural performances – they share a rare physical rapport which is only enriched by the emotional intensity of both performances. The film also features an extraordinarily moving exchange between Elio and his father (Michael Stuhlbarg) which must be one of the most tender father and son moments in cinema history.
Following Barry Jenkins' stunning Moonlight last year, Call Me By Your Name is a still more passionate and genuine portrayal of queer love on screen, signalling hope for a future of more portrayals of similar stories not defined by difficulty and unhappiness, but as real, romantic tales