James Haskell: 'What was good when I last played wouldn't be good enough now'
James Haskell comes clean over his dangerous tackle on Jamie Roberts, his England ambitions, and plying his trade overseas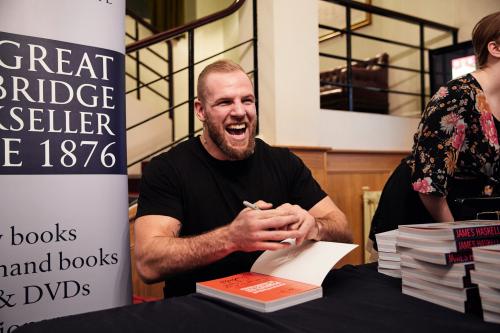 Let's get one thing out of the way. What exactly possessed James Haskell to flatten Harlequins' Jamie Roberts with that shoulder-to-the-head challenge at the Stoop last Saturday? Why, when Wasps were 28-26 to the good with only five minutes remaining, when only a win could preserve any realistic hope of qualification for the next round of the European Champions Cup?
"I got cited for that foul on Jamie Roberts," he says, opening himself up to the scrutiny of the Union debate chamber with a refreshing honesty, "it was illegal and I shouldn't have done it."
Haskell's sending off on 76 minutes, with his team 28-26 to the good, left opposite number Roberts in need of immediate medical attention, and sparked a last-gasp recovery from a Harlequins team playing for pride alone. Quins had been chasing a 17-point deficit at one stage, before converting a try on 80 minutes to complete a marvellous comeback. Haskell's concern remains firmly on his opponent:
"You've got to understand about safety," he explains, "and my intention was never to hit Jamie in the head. When I got to him I actually thought I'd hit him lower than I had. I didn't realise when I connected with him. But we're trying to eradicate concussion and what I did is not gonna help with that."
With Wasps staring down the barrel of an early European exit, and with a six-week ban from playing rugby in prospect, Haskell also understands that his latest suspension might be terminal for a chequerboard international career. Whether he makes the cut or not, he remains buoyant regarding England's chances of a third Six Nations title in a row:
"I believe that whoever comes in and fills those vacant spaces will do an incredible job," he tells a group of assembled journalists. "Eddie [Jones] has a habit, with Paul Gustard and Steve Borthwick, of getting the best out of players, understanding how to motivate them. They've created an environment where everybody raises their standards - what was good when I played last wouldn't be good enough now, and what was good enough in the Six Nations won't be good enough in the summer tour, so it's ever evolving and it brings everyone with it."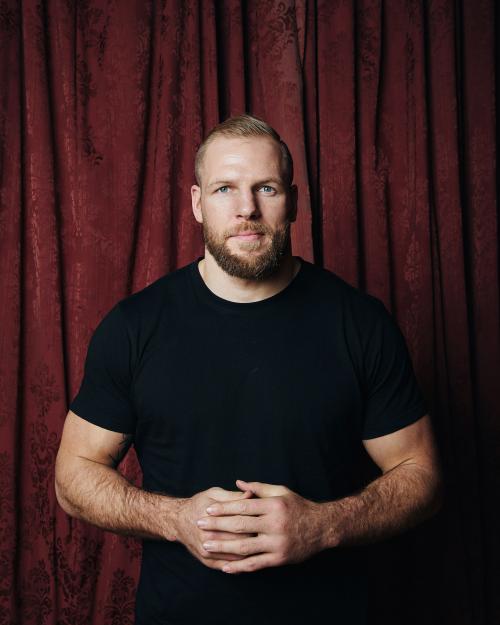 Stories of Jones managing the enormous personalities of his new England squad with crates of Guinness and bags of Haribo, complete with a half-persuasive imitation of an Aussie twang, draw belly laughs from the Union chamber. But Haskell never betrays anything other than deep-rooted respect for the coach who steered England from an ignominious early exit from a World Cup on home turf to two consecutive Six Nations titles, including the first Grand Slam accolade in thirteen years:
"I've got a lot of time for Eddie," he says, even in spite of being kept out of Jones's squad in the recent Autumn International series, "what he did in terms of his work ethic and his management of the England team, taking it from essentially a PR disaster to being very well respected. His strength of character to do that was incredible."
There's something I want to know. In Jones's recently announced England training squad, Haskell is just one of three players with any experience of rugby outside of these borders, having represented Japan's Ricoh Black Rams and, more notably, Stade Français, where he was a losing finalist in the Heineken Cup in 2011. Has exposure to a broad range of coaching methods and culture given him the edge on the competition?
"It's probably more so off the field than it's developed me on the field," he begins, "to maintain that professionalism where stuff around you isn't that professional, being away from your friends and family, being out of your comfort zone - it was quite constructive and helpful. I just think the different styles of rugby, understanding how different teams operate, is interesting. And working with different coaches, understanding different managers and how different people operate."
Surely then, he must take issue with the RFU's policy, introduced in 2010, that disbars English players at clubs abroad from representing their own national team? In 2015, Clermont-Auvergne's English full-back Nick Abendanon was voted European Player of the Year, but was still ruled out of contention from Stuart Lancaster's side. Abendanon spoke out against the ruling that year, arguing that his time in France had made him an overall much better player. More recently, talented young England flanker Sam Underhill was removed from consideration until he left Swansea-based Ospreys.
"If you're playing a high-impact contact sport, people are gonna get hurt."
Haskell's take on the issue is a touch more diplomatic, if not pragmatic. "In my case they could have kept Sam Underhill in Wales," he laughs, "then he wouldn't have taken my place! I think from my perspective I was very lucky, I managed to navigate those waters and get away with doing it. I understand why the ruling's there, especially the way Eddie runs the England team, he wants full access, he wants to be able to impose his way of doing things on players which I think's a good thing.
"I think that players have a choice to make and that playing abroad is fantastic, it's enriching for so many reasons - as well as life experiences, it turned me into a more rounded human being, and I think that if you're not gonna be around, I think you should go and explore it. But if you've got any aspirations to play for England or your national side I think you have to be around, you have to be in the country. People better paid than me make decisions on why - you can understand the logic behind it, and luckily for me I managed to get around it all."
Time for one last question. How does Haskell, as one of the beneficiaries of the onset of professionalism in rugby, think the sport has changed across his career?
"When I first started playing Wasps were a pioneer in terms of having everyone conditioned to a certain level - we were bigger and fitter! Every team now has full time fitness coaches, everybody's as big as everyone else, the backs are as big as the forwards, so the physicality across the board has completely changed. I think the game is more intense, obviously there's far more injuries happening, so they're trying to manage that.
And with another nudge and wink towards the Roberts incident, he concludes: "If you're playing a high-impact contact sport, people are gonna get hurt. That's it, you're never going to eradicate it. So I think everyone goes into it with open eyes. The big thing that's changed is the physicality but I think people are trying to manage it as best they can."
Haskell has since been suspended until February 12th following disciplinary proceedings. If selected for the Six Nations, he will be unavailable to play against Italy and Wales