Cambridge student wins 125-mile Westminster International Canoe Race
Jon Wall reports on a stellar achievement by Jesus's Sam Plummer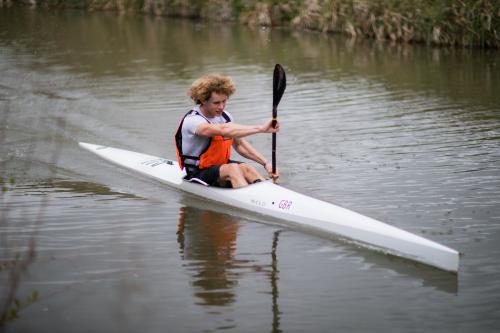 Jesus student Sam Plummer has won the singles division of this year's Devizes to Westminster International Canoe Race in a time of 15:54:07.
The 125-mile long Devizes to Westminster race, run annually over the Easter weekend, is one of the most prestigious and challenging races in the discipline of canoe marathon and generally features a strong international field. As the name suggests, the race starts in the Wiltshire town of Devizes and finishes downstream of Westminster Bridge, just opposite the Houses of Parliament.
Competitors in the singles division complete the race over the course of four days, covering around 30 miles each day, whereas the doubles division is raced non-stop from start to finish. Plummer, having previously set a new student record time for the race, as well as finishing second in the 2015 edition, was well equipped for a tilt at the title this year, arguably starting as the favourite.
The first day of the race runs from Devizes to Newbury, a distance of 34.5 miles, and Plummer, racing in the colours of his home Leighton Buzzard Canoe Club, made a strong start, finishing the day 15 minutes ahead of the next paddler, Matthew Parkes of Bishops Stortford Canoe Club, who was himself ahead of Reading Canoe Club's Radoslaw Zielski by just one minute. While this appeared to be an ideal start to the race, Plummer was wary of history repeating itself, telling Varsity that "in my previous attempt at the race, from which I had similarly been leading after the first day, I pushed too hard early on in the second day and paid the price further down the line, losing the lead."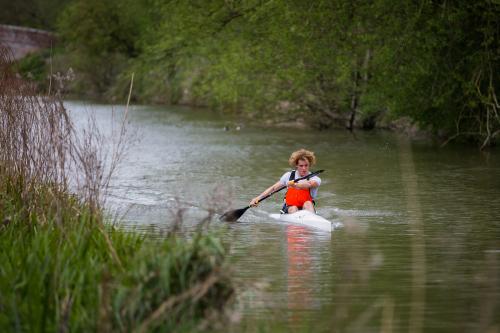 The second day runs from Newbury to Marlow and is slightly longer, at 35.5 miles. Plummer was keen not to let his standards slip: "I knew if everything from then onwards went to plan I should come out on top. I focused on keeping everything flowing as smoothly as I possibly could, and tried not to get carried away." The careful approach paid off, with Plummer actually extending his lead to 20 minutes over Zielski, and a slow day for Parkes placing him over half an hour behind Plummer.
The third day, from Marlow to Teddington, is arguably the most testing. This is the longest day of the race at 37.5 miles and the point of greatest exhaustion. In any distance race, half of the battle is keeping mentally tough, as Plummer acknowledged: "A race of this nature is as much a test of your mental ability to cope with the distance as well as your physical ability. It's all too easy when you're running low on energy to lose that belief that you can make it." Another solid day led to Plummer eking out a vital extra couple of minutes on Zielski, meaning that only injury or severe mishap would be likely to derail the race win.
The final day is a shorter, 17.5-mile run down the Thames into Westminster, though the size and tidal nature of the river at this point means that the primary challenge is keeping the kayak moving and upright. Capsizing at this point, and losing valuable time getting back into the boat, is a major potential hazard. Nonetheless, Plummer stayed free of mishap to finish 23 minutes ahead of Zielski, though full appreciation of the win only came later: "It's a wonderful sight, taking the final bend leading up to the finish. When you see the Houses of Parliament and Westminster Bridge, the end which has seemed so impossibly far away for so long becomes real and is finally within reach. At this point you don't care how you do, you're just happy that you've made it."
Plummer will now continue to work toward the national assessment races over the summer, and the Varsity race in mid-May