Andy Murray is here to save us all from the horror year of 2016
With Brexit, Trump and Harambe's demise turning 2016 into something of an annus horribilis, Nick Chevis argues that Andy Murray's success may mend some broken British hearts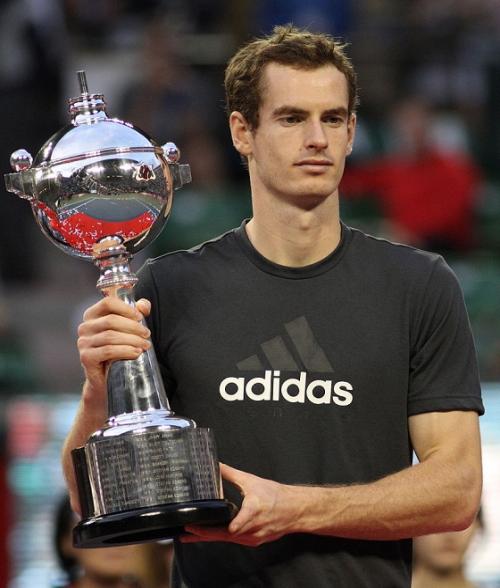 In all the drama and disruption of America's presidential election last week it was all too easy to look past a piece of honestly good and gratifying news this month: Andy Murray became the tennis world number one for the first time in his career. After more than a decade on the Tour, in which he has played 799 Tour-level matches and recorded 43 tournament victories, he has muscled his way to the pinnacle of men's tennis.  
In short, the imperious 12-and-a-half-year Federer/Nadal/Djokovic dynasty at the top of men's tennis seems to be no more: a new face – a British face – has assumed the mantle.
It is difficult to overstate the magnitude of Andy Murray's achievements in 2016. In May, following Novak Djokovic's fourth consecutive Grand Slam triumph, Murray was over 8,000 ranking points behind the Serbian. Pundits were talking about the 'Djokovic Slam', predicting a whitewash of victories for Novak in 2016. 
Yet Murray went on to glory at Wimbledon, Olympic gold in Rio and – for the first time in his career – a string of four consecutive titles in Beijing, Shanghai, Vienna and Paris. And he carries his 21-match winning streak into this week's ATP World Tour finals as the newly-crowned world number one.
It hardly needs to be mentioned that Murray has played in one of the greatest eras in the history of men's tennis. Over the course of more than a decade, Federer, Nadal and Djokovic have amassed a staggering 43 grand slam titles between them. Federer reigned at the top of men's tennis for 237 consecutive weeks between February 2004 and August 2008. Nadal has won nine of the last 12 French Open tournaments in Paris. This year, Djokovic held all four Grand Slam titles simultaneously for the first time since Rod Laver achieved the feat in the 1960s.  
For too long Murray had been pushed around the court by these titans of the sport. He has faced them in 10 Grand Slam finals, coming out on top only twice. The 2016 Wimbledon final was the first time Murray had played someone other than these big three in the last stage of a Grand Slam tournament. 
Having first ranked number two in the world in August 2009, Andy Murray has been made to work harder than most for the top spot: the seven years and two months since then are the longest any player has ever had to wait before reaching number one. At 29, Murray is the second-oldest player – behind John Newcombe in 1974 – to become the best-ranked player in the world.  
And after spending 76 weeks as the world number two, there was never any guarantee – given the quality of Murray's peers – that he would ever go on to achieve the tennis player's ultimate dream. Indeed, seven very good players, including Wimbledon champion Goran Ivanisevic, were never able to make the final step from second to first. 
Murray, however, made sure not to have his name added to that list by finally grinding his way to the top after an utterly dominant conclusion to the 2016 season. Djokovic graciously commended his long-time rival, commenting: "he has had an incredible run and definitely is a well-deserving number one player."
Murray was equally gracious, recognising "how good the guys around me have been". The quality of the era, coupled with the long journey the Scot has had to undertake, makes the achievement all the more impressive. In his words, the "many years of work to get here, especially at this stage of my career" make it "more satisfying in some ways".
Where can he go from here? Perhaps, we are entering an era of Murray dominance at the top of the game. In a recent Telegraph poll, 49 per cent predicted that he will go on to win two majors in 2017, with a further 22 per cent predicting three or four majors. He has some work to do if he intends to catch Novak's 12, Rafa's 14 or Roger's 17 majors before he hangs up the tennis racket. 
While Murray has already written himself into the tennis history books – thanks partly to last week's achievement – his three Grand Slams do not yet match up to the greats of the game. However, with both Rafa and Roger sidelined with injuries and Djokovic struggling with form, the stage seems primed for Murray to reap some well-earned rewards in 2017.
That said, Djokovic will not be put down without a fight. This time last year, the Serbian seemed unbeatable on his way to a fourth consecutive title at the World Tour finals. If he is victorious at the World Tour finals in London this week, he will quickly wrench back the number one spot. The 34-match-strong Murray and Djokovic rivalry is surely set, therefore, to be more interesting than ever in 2017. 
But in the meantime, just take a moment to revel in Andy Murray's outstanding achievement. His rise to number one is a good thing for tennis and – in the emotionally charged wake of Brexit, Trump and Harambe – a great story in an otherwise bleak 2016.