Lucy Cavendish's feminist work is not done — it should not take the decision to go co-ed lightly
The mature women's college's decision to open its doors to those of all genders from the age of eighteen is a regrettable and retrogade step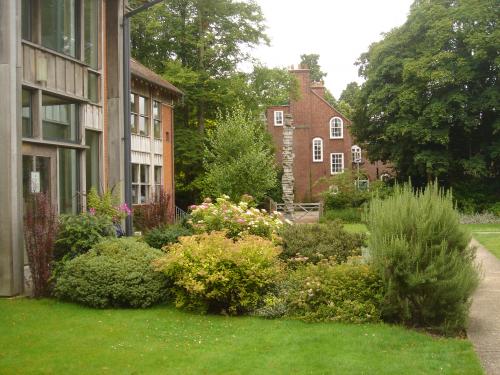 As alumnae of Lucy Cavendish College, we are disappointed by the College's recent changes to its admissions policy, opening the College to students of all genders from the age of 18. The decision was hailed by the College, a number of alumnae and outside observers as a progressive, courageous decision that addressed the needs of contemporary academia.
Yet since its creation in 1965, Lucy Cavendish has been a haven for mature women to access and enjoy a Cambridge education – it is the only college in Europe specifically for women aged 21 and older. We believe that women's colleges should continue to exist, and hold that they meet a unique need within the Cambridge microcosm. That is not to say they should remain static in the face of social change. Many Lucy students and faculty, ourselves included, have long advocated for the inclusion of self-identifying trans women and non-binary students, as well as increased outreach and financial support to those from marginalised backgrounds. We stress that inviting self-identifying trans women to apply and be supported by the College is not the same as inviting all. Lucy Cavendish is a unique sanctuary for women and provides a much needed space dedicated to the personal and academic needs of mature women, whose needs that are often different to those of younger students.
Changing the unique and long-standing mandate of a College should be done carefully and thoughtfully. However, the stated justifications for Lucy Cavendish changing its admissions policy are, in our view, circular. The College stated that the policy change will better help the college reach out to disadvantaged students. It claims that the "mission of the College has been fulfilled", in that now the overwhelming majority of women, "regardless of their background" can attend university at 18 or 19.
"It is patently untrue that the overwhelming majority of women are now able to go to university at 18 or 19 regardless of their background"
We reject this dichotomy between "mature women" and "disadvantaged students" in the strongest terms. Firstly, it is patently untrue that the overwhelming majority of women are now able to go to university at 18 or 19, "regardless of their background". Global realities of racial, national, class, and gender inequality all systemically and disproportionately block women, especially women of colour, from both equal opportunities and equal outcomes.
Secondly, we wholeheartedly agree that greater outreach and actual support to disadvantaged students is needed. But we were already here. Many Lucy students are first-generation university students, women of colour, women with disabilities, and women who financially support family members. Lucy students have children, have had careers before attending university, come from around the world, and grew up in radically different socioeconomic circumstances. These realities are inextricably linked to our daily experience of academia and the way our academic studies relate to our lives. For a long time, we have needed additional support from the College, not a changed mandate that de-prioritises our needs and does not give us targeted assistance. Our concern is that there will inevitably be a negative impact upon the provision of support and resources to the amazing women who need Lucy Cavendish following these changes.
To say that the mission of the college has been achieved is to imply that the work of feminism is complete, at least in university contexts. We do not believe that the College, a proudly feminist organisation, necessarily meant to imply this. However, just recently we have seen rampant sexual violence across campuses globally, a number of scandals involving sexual and racist harassment here at Cambridge, and the persistence of inequalities in pay and status between men and women in academia. Many of our sisters worldwide continue to struggle, to fight for equal rights and to be denied access to education. It is clear that, as the various 'decolonise' movements and working groups across Cambridge (and universities worldwide) continue to do their good work and look for support from departments and colleges, intersectional activism and ideas remain prevalent. We do not believe our work as women, as feminists, as activists, is 'done'.
"To say that the mission of the college has been achieved is to imply that the work of feminism is complete, at least in university contexts"
Moreover, supporting students from marginalised backgrounds means directly, actively, and relentlessly pursuing real access initiatives and putting money where it matters. That's something which is potentially impossible with a financial situation so dire that it has necessitated the admissions policy change. We believe that this policy shift should not be hailed as a 'progressive' endeavour, but rather, as an unfortunate necessity. We therefore encourage the College to offer more detailed plans on their ideas for supporting marginalised students, and open these to student and alumni feedback.
Ultimately, if the College's existence and financial stability depends on a policy change, so be it. We both love Lucy Cavendish College, and want nothing more than for it to persist and thrive. But this is a change that comes with consequences, and could risk damaging an ethos and environment that has been decades in creation. Thus, as Lucy Cavendish prepares to implement the change, it must continue to grow as a college with the right support, better recruitment and media, and a stronger focus on the betterment of the college with respect to student wellbeing.
It is impossible to see this change as anything more than an regrettable and retrograde step, and it must be followed by a renewed commitment to progressive and feminist values, principles which the college should continue to uphold and represent. Ultimately, we implore all colleges to remember that students (prospective, current, and alumnae) are their most important stakeholders.