Mohamed El-Erian elected as Queens' next President
Dr. El-Erian is to be one of the first BME heads of an Oxbridge college, joining Jesus' new master Sonita Alleyne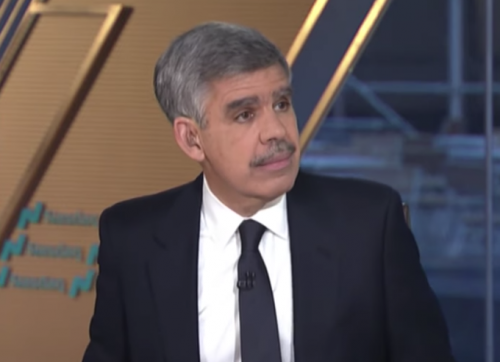 Mohamed El-Erian, current Chief Economic Adviser at Allianz, has been elected as the upcoming President at Queens' College. He will be replacing Lord John Eatwell, and will take up the post in October 2020.
Having read Economics at Queens' as an undergraduate, El-Erian started his career at the International Monetary Fund, where he eventually served as Deputy Director for 15 years before joining the private sector.
El-Erian said that he is "honoured" to be building on Queens' success and "particularly privileged" to be returning to the college "at a time of great change". He hopes to "work in an inclusive way to continue to broaden access, deepen diversity and promote an ever more supportive environment for intellectual curiosity, deep learning and impactful research."
"He shares our determination to attract motivated students with outstanding potential from all backgrounds"
Alongside his other roles, El-Erian chaired President Obama's Global Development Council from 2012 to 2017. He has also served on several committees of non-profit organisations, including the International Center for Research on Women.
He currently co-chairs the University's capital campaign Dear World, Yours Cambridge, and remains on the board of multiple committees across non-profit and private sectors. He has a column in Bloomberg View and is a contributing editor to the Financial Times.
El-Erian will be one of the first people of colour to lead a Cambridge college, after the election of Sonita Alleyne, the first black head of an Oxbridge college, to Master of Jesus earlier this week. Another economist, Professor Amartya Sen served as Master of Trinity College from 1998 to 2004 and was the first Asian head of an Oxbridge college.
Professor Richard Weber, Vice-President of Queens' College, said in a statement that he is "delighted" about El-Erian's appointment, noting that "he shares our determination to attract motivated students with outstanding potential from all backgrounds".
Joy Jia, current President of Queens' JCR, affirmed that "it was evident that he really cares about the College and its students" after meeting with El-Erian. "We left feeling positive, inspired and all thinking Mohamed would make a great President," she commented.