Jesus elects Sonita Alleyne as new College Master
A former BBC Trustee and media executive, Alleyne is the first black head of an Oxbridge college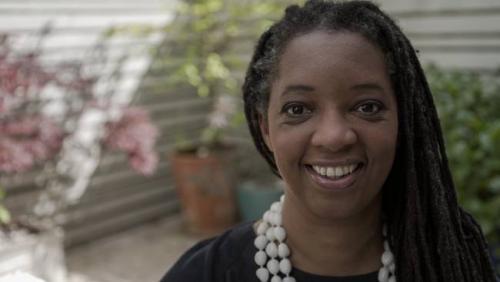 Jesus College announced today that Sonita Alleyne has been elected by the Fellows as its new Master.
Having founded and run the media production company Somethin' Else from 1991 to 2019, Alleyne also served as a BBC Trustee for five years and worked with Skillset, a "media skills body," to work on decreasing barriers to access within radio production. She received an OBE in 2004.
A Cambridge alumna – completing her BA in Philosophy at Fitzwilliam – Alleyne is both the first black head of an Oxbridge college and the first woman to be Master of Jesus. She is also the first woman of colour to lead a Cambridge college.
"I left Cambridge thirty years ago, but it never left me. I am delighted to be returning."
In response to the announcement, Alleyne commented: "It is an honour to be elected to lead Jesus College and I'm looking forward to becoming part of such an energetic and innovative community. Having met many Fellows, students and staff in recent weeks, I was struck by the positive and forward-looking ethos shared across the College.
"In addition to the outstanding education, the cross-disciplinary work and evident passion for arts, culture and sport I have seen at Jesus is impressive. Supporting the work of the College to widen access and participation to all that it offers promises to be incredibly rewarding. I left Cambridge thirty years ago, but it never left me. I am delighted to be returning."
Wanipa Ndhlovu, President of the Cambridge University African Caribbean Society, said that she was "so proud and excited" about Alleyne's appointment, and added that: "While we still have a long way to go towards adequate representation, diversity and inclusivity, this marks a milestone in black history and is a beautiful moment for all of us."
"Women like Sonita Alleyne are breaking barriers and continuing to change the narrative and her appointment inspires so many."
A number of colleges have seen high-profile appointments in recent years, with Dr Pippa Rogerson becoming Gonville & Caius' first female Master in 2017. This February, Trinity elected Dame Sally Davies as its first female Master, while Baroness Morgan of Huyton was chosen to replace Dr Nicola Padfield at Fitzwilliam.
Jesus' former Master, Professor Ian White, left the College in April to take up a new role as Vice Chancellor of the University of Bath.
In his absence, Professor James Clackson has served as vice master, and said: "Sonita Alleyne has innovative leadership skills and a wide-ranging expertise across education, culture, media and business. She is an outstanding choice to steer Jesus College through the challenges of the coming decade."
Update: this article was updated at 12.36pm on May 26th to include a statement from the Cambridge ACS President.