Stephen Hawking donates Easter meal to Cambridge's homeless
The family of the former Cambridge cosmologist arranged a three-course meal for those neglected on Easter weekend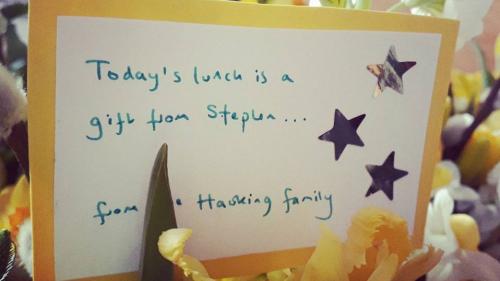 On Saturday, while Stephen Hawking's funeral was held at the Great St Mary's Church, members of the Cambridge community in need were gifted to a special Easter lunch by the Hawking family.
FoodCycle, a national charity with branches providing free meals to those hungry, lonely and isolated from their communities, was able to cater for a lunch they described as an "extra-special, three-course community meal".
The meal was enjoyed by 50 people, including the elderly, homeless, families facing hardship and those suffering mental health issues on Easter weekend.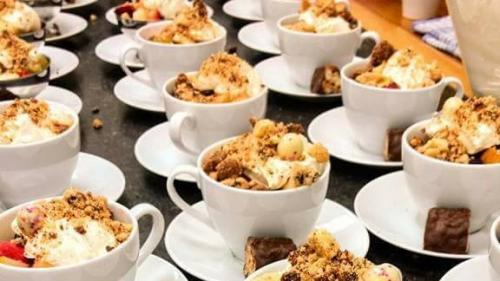 Speaking to Varsity, FoodCycle said: "We were touched and honoured to receive this generous gift on behalf of Stephen and his family. Our volunteers across the country work hard every week to make these meals happen, and it is wonderful that the Hawking family have given their support to our Cambridge project."
Each table was adorned with a little card, on which was written: "Today's lunch is a gift from Stephen".
Alex Collis, who heads FoodCycle's Cambridge branch, said: "Our guests were really surprised and delighted when they read the cards we put out with the flowers. Everyone raised a glass to professor Hawking."
Collis spoke of the family's kind donation, saying they "wanted to do something that supported the local community on the day of his funeral, especially people who are experiencing a tough time".
Nationwide FoodCycle operates 34 branches, open to all. Every Saturday, Wesley Methodist Church in Cambridge hosts a charity lunch, made mostly from surplus food donated by Sainsbury's, the City Food Bank, Cambridge Crop Share, the Cambridge Fruit and Veg Company, and Lensfield Road Farmer's Market.
FoodCycle also has sustainability goals, and has saved roughly 265 tonnes of food from being wasted since the company's establishment in 2009.
Stephen Hawking was often outspoken on social issues. A member of the Labour Party, he was a prominent supporter of the NHS and in December joined a lawsuit against the health secretary to oppose what he saw as creeping privatisation of the health service.