Stephen Hawking joins legal action against Jeremy Hunt
Following multiple criticisms of the Health Secretary, professor Hawking joins a lawsuit opposing the creation of "new commercial, non-NHS bodies"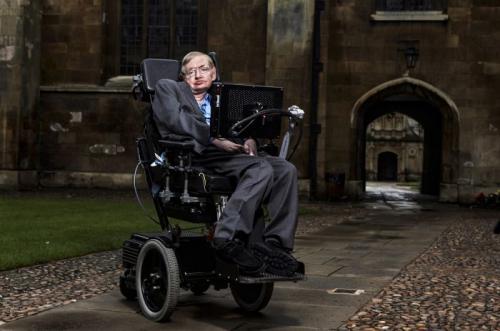 Professor Stephen Hawking has joined a legal action to stop health secretary Jeremy Hunt's plans for NHS services in England.
Hawking, a fellow of Gonville and Caius College, has become a fifth proposed claimant alongside four public health experts who are seeking to halt the introduction of "new commercial, non-NHS bodies" known as accountable care organisations (ACOs).
"I want the attention of the people of England to be drawn to what is happening"
They hope that the case, filed yesterday at the High Court, will force a judicial review to prevent implementation of ACOs without them first being subjected to "proper public consultation" and "full parliamentary scrutiny".
In a statement announcing the move on the group's crowdfunding website last Friday, Hawking said he was "concerned" that the introduction of ACOs to the structure of healthcare in England would "attack the fundamental principles of the NHS".
"They have not been established by statute, and they appear to be being used for reducing public expenditure, for cutting services and for allowing private companies to receive and benefit from significant sums of public money for organising and providing services.
"I want the attention of the people of England to be drawn to what is happening and for those who are entrusted with responsibility for the NHS to account openly for themselves in public, and to be judged accordingly."
Explained What is an accountable care organisation?
An accountable care organisation (ACO) is a partnership of healthcare commissioners and providers — including NHS, local authority, private, and third sector companies — to meet the needs of a defined population within a budget based on capitation.
In contrast with previous NHS funding models, capitation provides a set amount of money per enrolled person for a set period of time, based on average expected healthcare utilisation. The ACO would then be entitled to keep any unused budget.
ACOs were first conceived in the US, intended to stem rising healthcare costs by linking government and private insurers with commercial providers through large-scale contracts; evidence of the results has been mixed.
Hawking's support for the judicial review group follows a recent history of antagonism with the health secretary. In an article published by the Guardian in August, he condemned the current government's treatment of the NHS, stating that it was in a crisis "created by political conditions". He has also repeatedly accused Hunt of selectively choosing evidence to claim that 11,000 deaths per year are caused by a lack of medics on wards at weekends.
In response, Hunt accused Hawking of spreading "pernicious falsehood" regarding Hawking's warning that the current direction of change is "towards a US-style insurance system".
Hawking retaliated the following week, with another Guardian article that, as well as re-examining Hunt's defence of the 'weekend effect', cited the proposed introduction of ACOs as evidence for his own claims.
The ACO policy has aroused the suspicions of MPs and NHS campaigners due to its similarities with organisations such as health maintenance organisations (HMOs), which are key components of many US healthcare systems.
In his second article, Hawking argued that it is "reasonable to expect" that powerful American HMO companies would eventually be "bidding for the huge contracts to run these ACOs". Hunt had referenced one such company, Kaiser Permanente, as "a model for future budgetary arrangements" for the NHS.
Newcastle University professor Allyson Pollock, one of the original four parties to the lawsuit and a founding member of Keep Our NHS Public, said: "We are honoured and delighted that Prof Stephen Hawking, who cares so deeply about the NHS, is joining this legal action.
"The full details of these ACOs must be published and consulted on before they progress any further. This should be the first rule of good and transparent administration for the NHS."
In response to the lawsuit, the Department of Health said: "We strongly resist the misleading claims in this action; it is irresponsible scaremongering to suggest that Accountable Care Organisations are being used to support privatisation and harm the fundamental principles of the NHS.
"The NHS will remain a taxpayer-funded system free at the point of use; ACOs are simply about making care more joined-up between different health and care organisations."