Downing student raises over £23,000 in Race for Life
Sophie Fallen fundraised in support of her mother, who has recently been diagnosed with breast cancer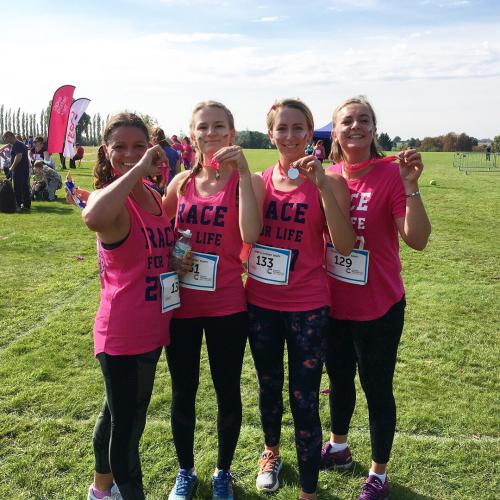 Downing student Sophie Fallen has raised £23,515 for Cancer Research UK, in support of her mum, who was recently diagnosed with breast cancer.
As part of her fundraising efforts, Fallen ran the Luton 10K Race for Life on Sunday 24th September. Fallen ran as a part of a team of runners, called 'Lynda's Lovelies' after her mum. Other members of the group included Fallen's two sisters and her mum's carer.
On the group's fundraising page, Fallen wrote: "Cancer is a disease which has greatly affected my family, and particularly my brave, beautiful and truly inspiring mum. My mum always has a smile on her face even in the face of some horrendous challenges, and I am so in awe of her."
Fallen told Varsity that "none of us could run very far before we signed up, but we all managed to complete it together, so it was a huge personal achievement for us all!"
The team set out aiming to raise £10,000 for the charity, but managed to double this target.
You can find Lynda's Lovelies' Race for Life donation page here:
https://fundraise.cancerresearchuk.org/team/lyndas-lovelies-team