Cambridge City Council unveils new grants to alleviate homelessness
The proposals for 2017/18 stand to help a number of Cambridge-based shelters and outreach services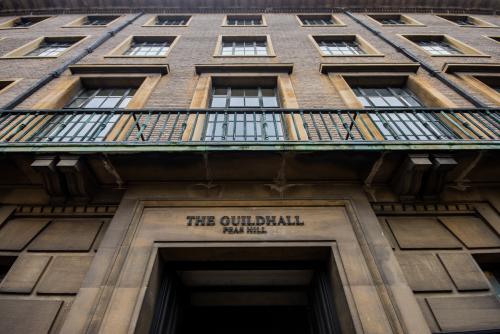 A report published yesterday, in preparation for Cambridge City Council's Housing Scrutiny Committee on 22nd September, proposes the allocation of £719,363 worth of grants to a number of Cambridge-based anti-homelessness organisations in the council's 2017/18 budget.
The grants proposed include £53,294 to Jimmy's Cambridge – a shelter near Anglia Ruskin University – which will contribute to its assessment centre for rough sleepers, and add an additional £25,658 for severe weather emergency provision.
£91,628 will be given to Wintercomfort, towards its five-year learning and development programme for single homeless or previously homeless people.
Cambridge Women's Aid, which provides an outreach service for women and children escaping from domestic violence will, receive a proposed £46,446.
There are also proposed grants of £32,557 to Cambridge Citizens Advice Bureau, which provides independent specialist housing advice as a key part of its services, and of £31,181 to Centre 33, which offers an advice and advocacy service for young people who are threatened with homelessness.
Other organisations set to receive funding include Cambridge Cyrenians, YMCA, CHS Group, Riverside English Churches Housing Group, and the local county council to aid work to help excluded adults and to combat alcohol abuse.
The council will also take on work currently done by the police to tackle street-based antisocial behaviour, organising this alongside initiatives to support people begging on the streets which are being led by the Safer Communities team.
The proposed grants represent a continuation of local authority spending on homelessness in the city – a freedom of information request revealed in November that the City Council spent £518,850 on temporary accommodation for homeless people in the first half of 2015, almost matching its total spend of £540,329 for 2014.
Homelessness has been rising noticeably in this time, with a number of student-run homelessness outreach organisations reporting having to increase their activities do to a rise in demand for services.
Executive Councillor for Housing, Kevin Price said: "This money is intended to help some of the most vulnerable people in our city who face the dreadful prospect of living on the streets.
"We have a shortage of housing in Cambridge and sadly, homelessness has increased in the past five years or so. We believe that one of the best ways of tackling it is to help people to avoid becoming homeless in the first instance.
"As well as helping people who are already homeless, our proposed grants programme will support organisations that offer people help to develop skills, learn, and train for employment opportunities."
Subject to the Council's budget setting process, Councillor Price will decide whether or not to approve the grants at the Housing Scrutiny Committee on 22nd September.