Review: Ryan Adams – Prisoner
George Cochrane finds the singer's latest album let down by poor production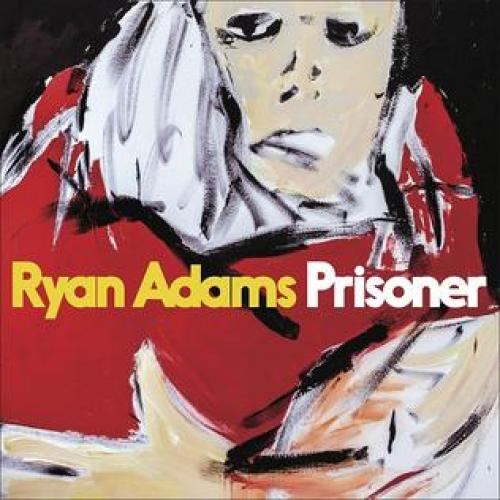 It's been two-and-a-half years since Ryan Adams' last album of original material – a near-eternity for such a famously prolific songwriter. For fans, this eternity was either lightened or compounded by Adams' subsequent release, his song-for-song cover of Taylor Swift's 1989 album. While some admired Adams for daring to rework Swift's modern pop classics into guitar-driven rock, others were simply baffled by the project. The polarising response obviously got to Adams, who has since vowed never to release another covers album and, with Prisoner, has now returned to what he does best: songwriting.
"The songs sometimes come across as too effortless, their craft compromising their spontaneity"
By his own admission, the inspiration for these 12 new songs of love and heartbreak was Adams' recent divorce from singer and actress, Mandy Moore. Inevitably then, this album will draw comparisons with Adams' first (and best) album, Heartbreaker. And although Prisoner will do nothing to unseat Heartbreaker from the top spot, it is still a worthy addition to the Ryan Adams discography. Musically and lyrically, 'Do You Still Love Me?', the album's first single and opening track, is the most direct of the lot. Funereal organ and violent guitar stabs accompany Adams' anguished self-examination in the verses before building to a stirring and thunderous chorus of "Do you still love me"s. This chorus is the loudest moment on the album. Later songs see Adams exchange his electric guitar for an acoustic one. 'Tightrope' is the best of these. Though the central metaphor is hardly original, Adams' urgent delivery of lines such as "all I really want is for you to make me smile" really sells the song. Always one to wear his influences on his sleeve, Adams channels Springsteen on this track when, half-way through, it lapses into a refrain of piano and saxophone. In fact, Springsteen's influence can be felt throughout the album. Though Adams does not play all the instruments on Prisoner – as the Boss did on Nebraska – he plays the vast majority of them, and there is a comparable feeling of isolation. The vehicle metaphors on 'Outbound Train' are also quintessentially Springsteen: "The cars don't move in the middle of the night/ Lost inside the void of the fading tail lights". This stationary traffic is juxtaposed with the song's fast tempo, creating a tension between moving forward and wallowing in the past – a tension necessary in any break-up album.
Unfortunately, Adams – a master songwriter – is a victim of his own proficiency on Prisoner. The songs sometimes come across as too effortless, their craft compromising their spontaneity. On Heartbreaker, Adams' pain was audible, his voice strained and cracked. However, with the exceptions of 'Outbound Train' and 'Tightrope', Adams' vocal deliveries on Prisoner are too faultless. This is an unusual criticism, I know, but a valid one for an album dealing with the sensitive issue of heartbreak. Adams' rawness is also dulled by his production choices: excessive reverb, over-instrumentation and big 80s drum sounds. The hand-claps and messy electric guitars on 'Broken Anyway', for example, feel completely superfluous. While these choices don't necessarily detract from the songs themselves, they make it hard to view the album as the desolate commentary on love and loss it wants to be. If you go into this album expecting a Heartbreaker part two, you may be disappointed.
Distasteful production and tame performances do not do full justice to the songs' weighty subject matter. That said, Adams' melodic sensibility on Prisoner is as strong as ever, and this alone is reason enough to give it a listen. Once again, Ryan Adams proves himself to be one of the most gifted and consistent songwriters writing today. However, maybe it's time we expected more from him than just consistency