Why we're running eight marathons in eight weeks
Not everything in Cambridge has to be competitive, say Tom Cay and Finn Cormican, two second years that are running to raise money for the mental health charity, Mind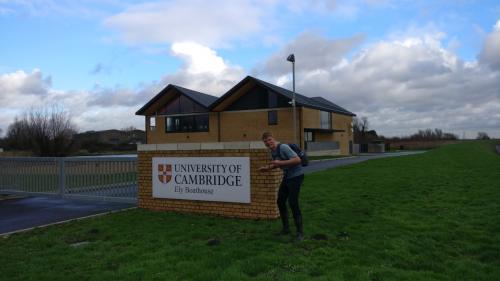 Watching the towers of Ely Cathedral rise over the horizon, condensing from the January mist, we felt a moment's reprieve from the dull, persistent pain in our weary legs. This was the mark that the end of our run – which had started long before sunrise amidst sheets of cold Cambridge rain – was within our grasp. The first marathon, out of the eight that we'll be attempting to run this Lent Term, was nearly done.
The cathedral at Ely wasn't the first that we'd run long and hard to catch a glimpse of. Our marathon running journeys began in the summer, on the dusty tracks of the Camino de Santiago, a renowned pilgrimage route to the Cathedral of Santiago de Compostela, Northern Spain. In fact, our journeys began even before that, in Easter term of our first year, when we had (unwisely) set ourselves the challenge of running four marathons in four days.
"If you want it to be, exercise can be the one aspect of your Cambridge experience that doesn't have to be measured."
This Lent term, however, it's different: it's no longer just an exercise ego-trip, but a fundraiser for the charity Mind, and an attempt to change the way we perceive fitness.
We started running together in first year: every Saturday morning, we'd get up just early enough to fit in a run to Grantchester, and make it back in time to be at the front of the Jesus brunch queue at 11. This was an opportunity to burst through the Cambridge bubble, and make our weekends feel like weekends, rather than what they often seem to be – two days free from lectures (if your subject even allows you that luxury).
It can be a blessing to run away from this pressure-cooker of a university, where it feels like missing even a few days' work could mean you fall behind, with little hope of catching up again before exams. Your friends may try to support you, but often even this doesn't relieve the pressure in an environment which leads you to constantly compare your achievements to those of your peers.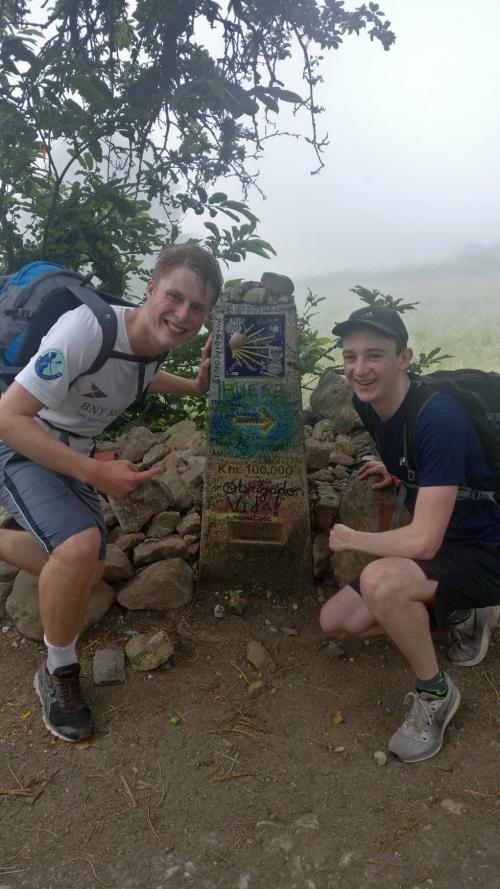 The competitive atmosphere can even poison fitness. What starts as a genuinely healthy attempt to improve yourself and stay active can rapidly turn into a distinctly unhealthy obsession with measurables: How fast can I run a 5km? How big are my muscles? How many calories do I need to burn? After we had traipsed back from Littleport, where our first marathon concluded, the first response was one of congratulations, swiftly followed by: "How fast did you run it?" Sometimes, the congratulations were forgotten altogether.
We're not trying to take anything away from a competitive or data-driven approach to improving your running, but, in an environment like this, we urge you to keep your fitness fun, and in doing so keep it truly healthy – for your body and for your mind. If you turn to nights out for this relief, remember that here, even clubbing can turn competitive, as students vie for the coveted crown of highest Cindies attendance. If you want it to be, exercise can be the one aspect of your Cambridge experience that doesn't have to be measured.
We know Eliud Kipchoge could run a marathon in half our time, leaving us well and truly in the dust, but this doesn't faze us – that isn't why we run. We don't even run to just get away from Cambridge; we found out this wasn't possible when, just outside Ely, we saw the University of Cambridge crest coming into focus, marking the vital infrastructure of our institution's out-of-town boathouse.
So why do we run? We run to get a break from work, to have a chance to catch up, to see new parts of the country – and, this time, to raise money for a brilliant cause.
We often run to take our minds off our problems, but we realise that for some people this isn't quite so easy. Some people can't run; some people have a much harder time getting outdoors and away from the city; others face problems far more daunting than eight marathons in eight weeks. That's why we're raising money for Mind, a mental health charity doing vital work – providing helplines, offering legal advice, lobbying the government, and reaching out to communities of students and non-students alike.
We can't do the work that Mind does, but we can encourage you to get outside, and go for a run if you're able, without feeling any pressure to time it, or count the calories you've burned.
And, if you have a moment, please consider donating to Mind via our fundraiser: www.justgiving.com/fundraising/tomandfinn.