Street Style: Trinity Street
The term's final instalment of Street Style comes from cobbles and corners around Trinity, where Sarika Datta snapped the day's best looks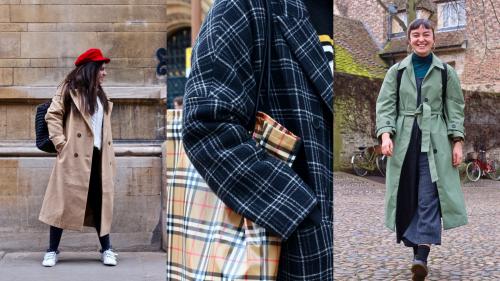 With the final week upon us, it's amazing anyone is capable of putting on a matching pair of shoes, let alone dressing stylishly. For the final instalment this term, photographer Sarika Datta wandered around the cobbled streets surrounding Trinity to find those last few standings. Recognise anyone?
This is Iris. Iris studies English. Perhaps the lack of contact hours and lighter workload give Iris more time to put an outfit together in the morning.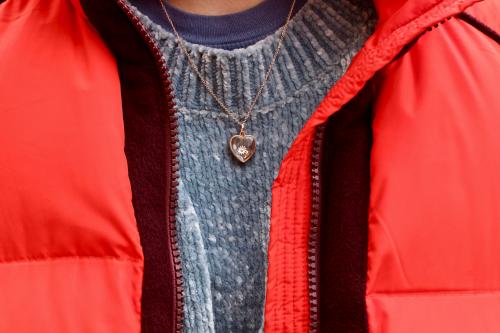 Iris' jacket is from Ganni, and she's layered an Urban Outfitters jumper underneath. Her trousers are also from UO, and her bright socks are from Topshop.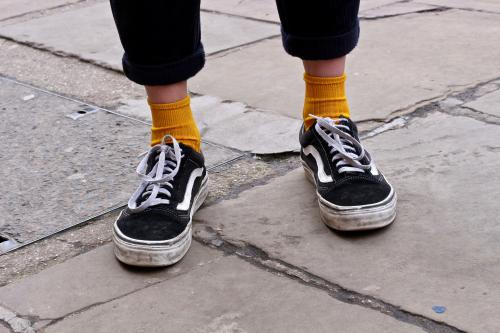 This smiley and stylish theologian is Mia. Her jumpsuit and layered turtle neck are from Uniqlo.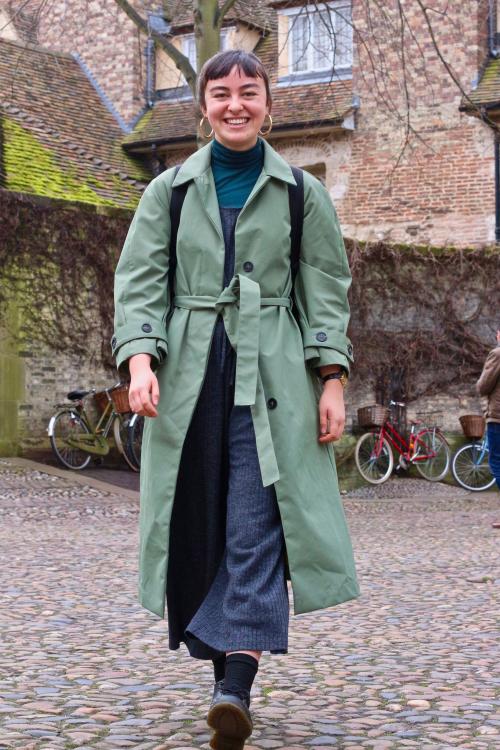 Mia's gorgeous coat is from Hund Hund and her bag is from Rains; all tied together with a pair of Doc Marten's.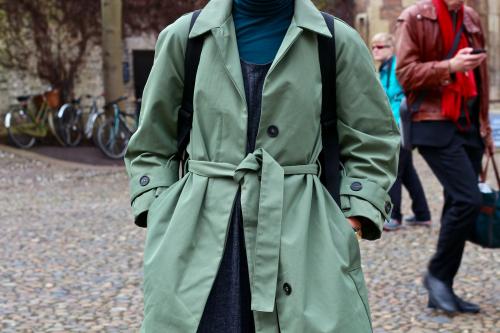 Mia's friend Natalie is wearing a jacket from Espirit and Levi jeans.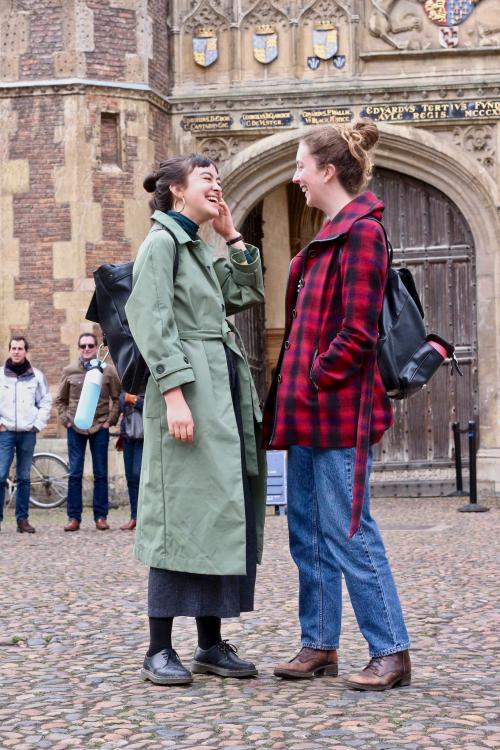 This is Nova. Her coat is from Zara and looks great for the warming weather.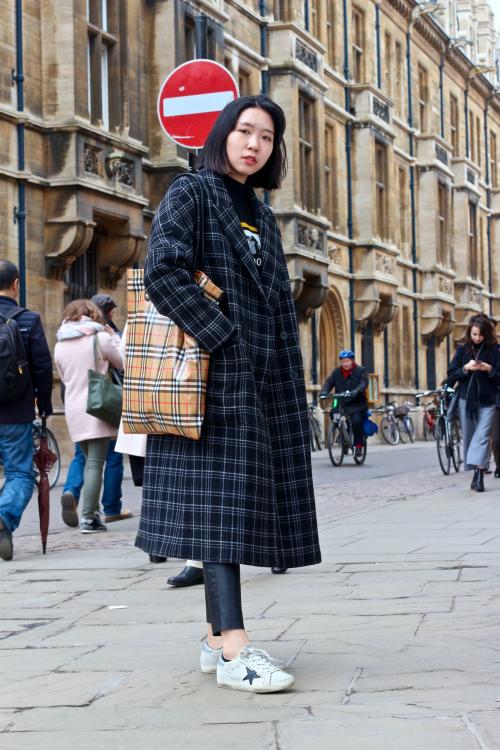 Nova's amazing bag is Burberry and her jumper is from a store in China.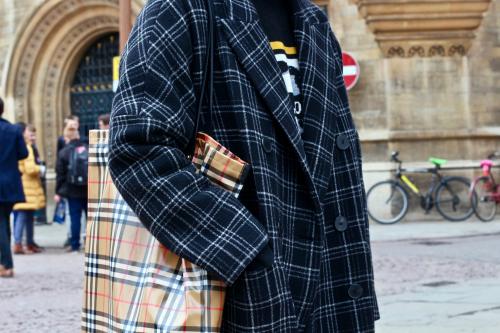 This is Myrto. Myrto knows how to pose. Her on trend hat is from Zara and her trainers are from Asos.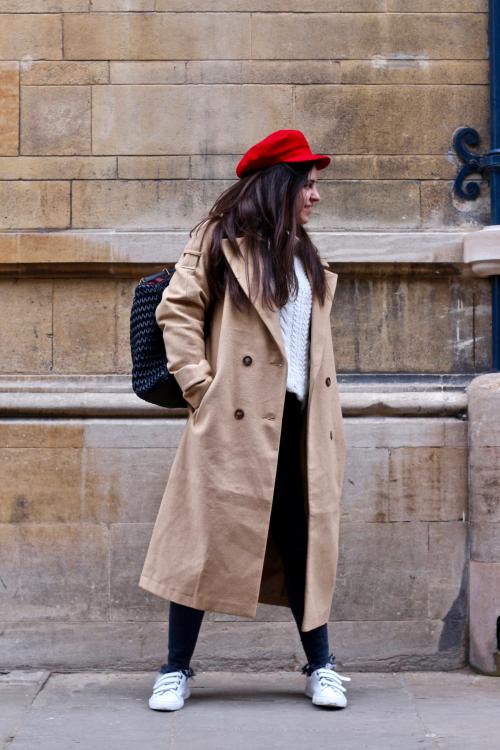 Myrto's classic coat is from Misguided and, being the fashionista she clearly is, she carries all her things round in an Armani bag.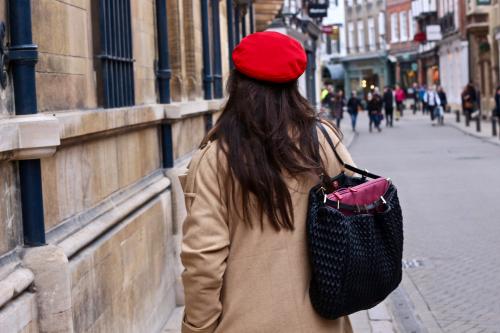 This dashing duo are Lucy and Will. Will's dungarees are from Yak and his shoes are Doc Marten's.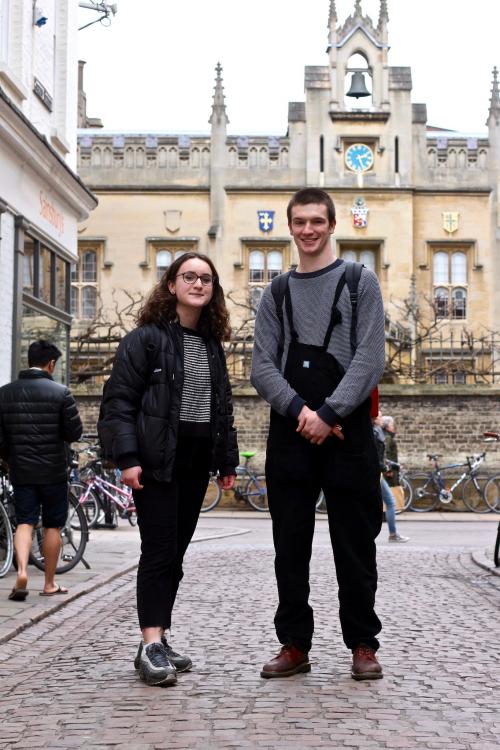 Will's stripy jumper is from Cos.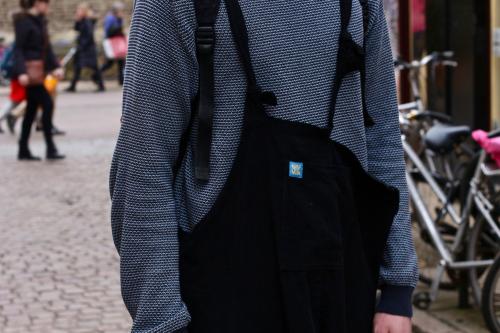 Esme looks sporty, but maybe her active wear chic is just a ruse. Her coat is from Pull and Bear and her cosy jumper is vintage.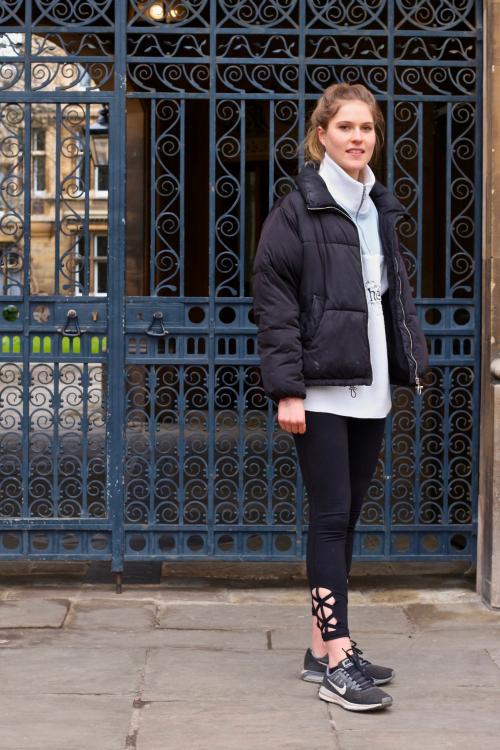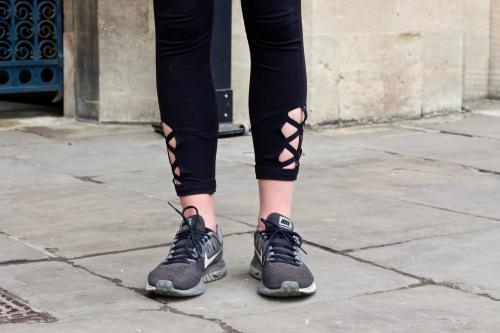 A keen eye for a bargain, Esme's leggings are from TKMaxx.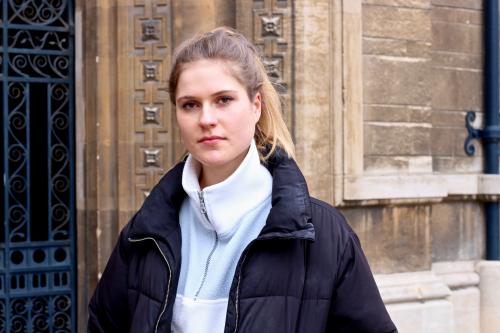 This is Teddy, braving the chilly weather in minimal layers. His jeans are from Denim Co. and his jacket is from WorkWear.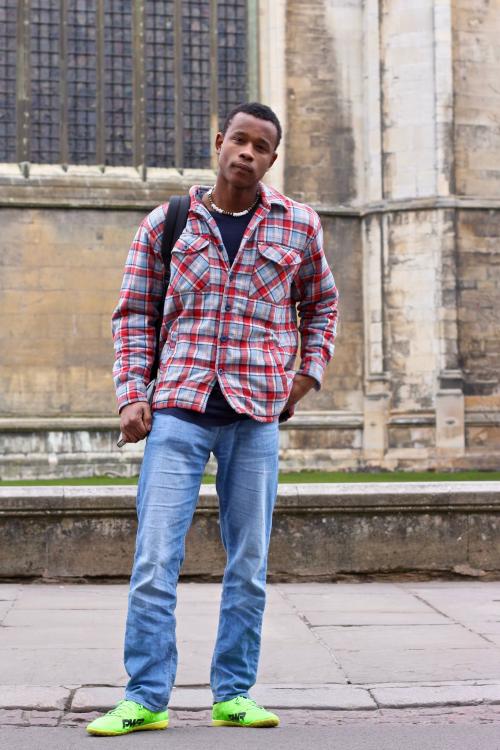 Teddy's necklace was a gift from an aunty back home in St. Vincent.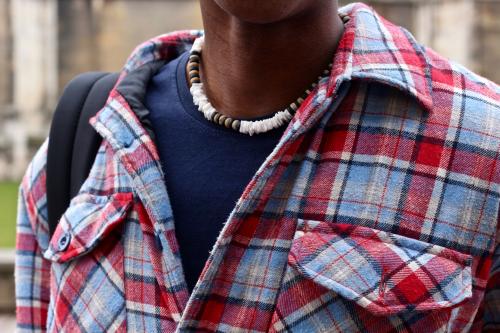 If you've enjoyed Street Style this term, be sure to let us know! If you want to get involved in next term's segment, email fashion@varsity.co.uk! 
Be sure to check us out on Instagram