The Strip
Our reviewer is left speechless after this humorous yet moving criticism of the American Dream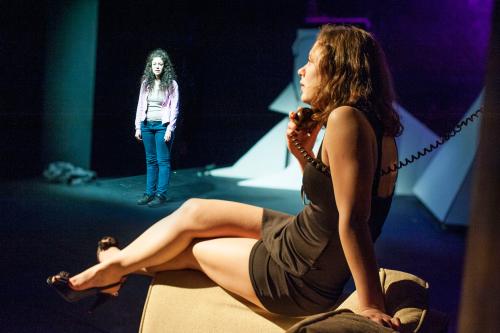 "All our letters say the same thing, Ava – the weather is good, the weather is bad… I put pen to paper and I find myself saying the same things. Who knows why?"
This moving quote, taken from Tina's quasi-philosophical letters to her daughter, Ava, cuts to the heart of Phyllis Nagy's The Strip: the American Dream halts progress – we are left with a rabid desire for change, but society meets us with defiance. An abstract notion brought to life in a jam-packed ADC.
Yet, one is forced to find this pedagogical moral centre alone; it is buried in the midst of trans-Atlantic relations which force us to grapple with themes such as feminism, homosexuality, the wrath of capitalism, desire, love and hope. The play is as relevant now as it was at the time of Nagy's writing.
Given the complexity of Nagy's ambiguous discourse, a trait so common to post-modernist theatre, the performance at the ADC did well to entertain the political and philosophical bent of Nagy's writing. In doing so, we were made to laugh and cry, to celebrate and to console, to question and to answer. Nagy's style is unapologetically spiky and thorny – the cast dealt with this with nothing but skill and flair.
The stand-out performance has to go to Ella Konzon, whose portrayal of Tina was tear-jerking yet sassy. But credit is due where it is deserved, and all the cast were commendable.
We should not be quick to forget about those who work behind the scene, either. Director, George Kan, and producer, Chloe Slattery, are to be applauded for modernising, deconstructing and transforming a forgotten yet exhilarating play into a modern masterpiece.
It is perhaps fitting to end on Tina's words enunciated into a Dictaphone: "I've always been a much freer talker than writer." Slattery and Kan took the dusty play off the shelves, and recreated it as a moving affair, in what was a liberating and cathartic production at the ADC.