Review: Utopia on Punts
Vanessa Braganza is awe-struck by the Gilbert and Sullivan Society's quintessentially Cantabrigian take on Utopia Limited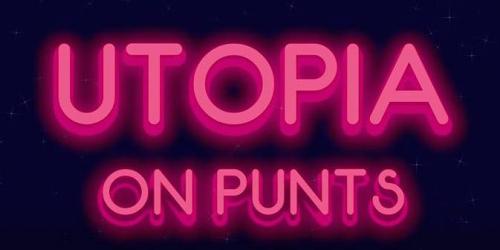 Nothing says May Week merriment like operatic political satire on the river. The Gilbert and Sullivan Society's recent production of Utopia on Punts, a Cantabrigian take on G&S's Utopia Limited, chased away the grey skies on Thursday, taking the Cam by storm.
The play is set on the Anglophilic island kingdom of Utopia, which is rapidly being Englished into a state of corporate capitalism. Originally intended to mock the financial immunity of limited-liability corporations to unpaid debt, the opera turns bankruptcy into paradise.
For a piece of theatre that's old enough to have been admired by Queen Victoria, Utopia is remarkably evergreen. The blackmailing of King Paramount (Luke Thomas) by the fiendish Scaphio (Michael Morrison) and Phantis (James Ward) parodies corruption and media manipulation at the highest levels of government; and the cheerfully implied sinking of the Utopians into a river of debt at the conclusion somehow rings a bell.
"For a piece of theatre that's old enough to have been admired by Queen Victoria, Utopia is remarkably evergreen"
The supreme vocal talents of the entire cast left audience agog and passing tourists staring in wonder. Eleanor Burke, in particular, delivered stunning soprano vocals as Princess Zara, and the accompaniment of the live orchestra made the experience magical. Harriet Phillips and Kate Crane were amusing as the prim Princesses Nekaya and Kalyba. However, they often did not project enough, and were extremely difficult to hear even from the front row.
Adam Fyfe was endearing as the lovestruck Captain Fitzbattleaxe, whose voice snags on his emotions all too easily. In the opera's most metatheatrical moment, the "tenor who can't do himself justice" croaks out his love for Princess Zara, along with the ironic regret that he's not merely an actor. If he were only feigning love, he laments, he might be able to sing beautifully!
The highlight of the production was undoubtedly Morrison and Ward's hilarious duo as the king's two despotic Wise Men. One couldn't help but gleefully await their every scene.
Formidable in neon war paint and kitted out in a rainbow acid trip – small wonder King Paramount was wearing sunglasses most of the time – the antic pair truly made a splash. They brilliantly exploited the comic possibilities occasioned by their striking differences in stature and vocal range, combining incredible singing with physical comedy. Their "despotism tempered with dynamite" stole the show.
What made this production truly unique was the dexterity of its multi-talented cast. The entire show was an impressive display of prodigious singing, physical and verbal comedy and dancing. The sheer untiring variety of the actors' skills was remarkable, and the exuberant energy of the production never lagged for a moment.
Overall, Utopia on Punts struck all the right notes – a highly entertaining production which balanced comedy with awe-inspiring vocals