Cambridge win 74th Women's Boat Race
Cambridge comfortably beat Oxford by to win the Boat Race for the third year in a row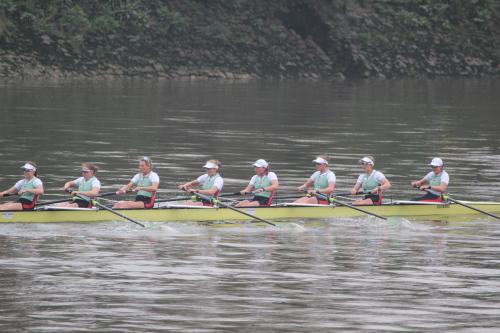 Cambridge's women comfortably beat Oxford to win the 74th Women's Boat Race, their third victory in a row.
Despite having three fewer returning Blues, the Light Blue boat lived up to their status as favourites and dominated Oxford from the outset, winning in a time of 18 minutes 48 seconds. Taking the lead early on in ideal rowing conditions after choosing the Surrey side of the river, the Cambridge team did not let up.
Taking a length's lead after four minutes, the Cambridge team extended that to three by the time they reached Hammersmith Bridge.
Speaking after the race, the Cambridge captain Larkin Sayre said: "This is so special, we have been working towards this for two years."