Newly-promoted Cambridge shock defending champions Coventry
A strong second half display secured The Green Lions a deserved winning start to their campaign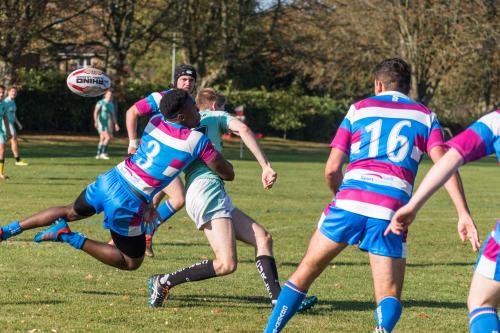 The Green Lions pulled off a shock 46-26 opening day win over Coventry University on a sunny afternoon at St John's Sports Ground to kick off the BUCS Rugby League Midlands 1 season in style.
Coventry, who won the competition last season, obviously went into the game as clear favourites against a newly-promoted Cambridge side and led at the midway point despite a shaky start. However, in the end a well-drilled Cambridge side would prove just too strong as a flurry of second-half tries secured a convincing win. 
"In the end a well-drilled Cambridge side would prove just too strong"
The first half had been a tug of war affair with both sides clearly needing to shake off the rust, but when Rob Rouse crossed in the corner to touch down on ten minutes the Cambridge boys could hardly believe that they had taken the lead. Much less did they expect to go further ahead just five minutes later when Ben Woolstencroft touched down in the same corner. 
Coventry would keep Cambridge honest, though, and were never too far behind. Four first-half tries of their own meant that they took a slender 20-22 lead into half-time.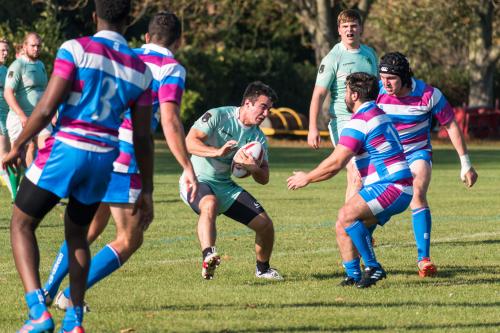 However, Cambridge used the break to tighten their ship, adjust their game plan, and put in an almost flawless second half performance. Led from the front by man of the match Cal Darwin and his tireless forward-line while Tom Davidson pulled the strings behind the scenes, The Green Lions were able to run in five second half tries. 
Try as they might to get back into the game, Coventry found themselves totally shut out for almost 40 minutes as they had no answer for the immovable structures of the Cambridge attack and tight defence. 
A late consolation try on full time was the only blemish to the score sheet in the second period. The team will hope to carry their form forward when they travel to Warwick next week.
With tries coming from Rob Rouse, Ben Woolstencroft, Matt Brady, Cal Darwin, Tom Davidson, Ted Chatfield and Sam Parker on the day, supported by the pin-point kicking of Hilary Foord, The Cambridge University Rugby League Football Club will be delighted with the performances of all their players, both new and returning to the squad. After their most successful season in almost a decade last year, the team will want to push on and achieve even more this year.