Biggest donation in the history of Cambridge sport boosts hockey facilities
The donation, totalling £2.5 million, will go towards the construction of two extra hockey pitches at Wilberforce Road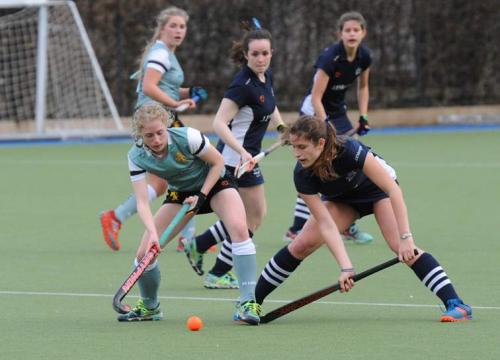 Cambridge sport has received a £2.5 million donation for the construction of two new floodlit hockey pitches at Wilberforce Road. As well as being home to the University Hockey Club, the Wilberforce Road sports ground also currently comprises an athletics track.
The planning permission to expand the Wilberforce Road complex was initially granted by the council in 2017, with a third pitch still under consideration.
The donation, from Chris and Sarah Field, is the largest in history to University sport from private philanthropy. The University will share the pitches with the Cambridge City Hockey Club in an attempt to encourage greater youth participation and create a "hockey hub" in the city. Cambridge City Hockey Club currently have over 350 members in their Junior Club and train at a variety of locations around the city including the Leys School, the Perse Schools, and St John's College Sports Ground.
The Cambridge University Hockey Club was founded in 1890 and is the biggest sports club in the University. Both 1st XIs hold a 'full Blue' status and compete at the highest level of regional hockey, with the women also playing in Premier League BUCS hockey.
Despite threats of cancellation due to the 'Beast from the East', this week's Varsity matches went underway, with Cambridge falling to defeat in both games. The Dark Blues triumphed 2-1 in the men's match and 3-1 in the women's – a repeat of the 2017 results where Oxford also prevailed in both games.
The Light Blues, however claimed bragging rights in the 2s/3s/4s matches, winning four of the five fixtures. The Bedouins, Squanderers, Nomads, and Blunderers all claimed victory, with only the Wanderers losing.
The pitches are a part of a wider move to improve sports facilities across the University, including updating facilities at Grange Road and the construction of a swimming pool at the West Cambridge site