England must embrace change if it wants to win the Six Nations again
Ben Cisneros offers his top ten tips for England if they are to win their third consecutive Grand Slam
After a dispiriting defeat in Edinburgh, England find themselves behind championship leaders Ireland with two rounds of the 2018 Six Nations remaining. Games away against France and at home against Ireland will provide a stern challenge, but they remain in with a chance of winning the tournament.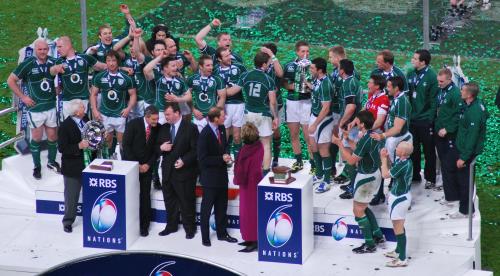 After a first-half in which they were torn apart by Scotland, many claimed 'a wheel had come off the chariot'. Things aren't quite so bad. A puncture, perhaps, but one which is easily repairable. Here are ten things England must do if they are to win a record third consecutive Six Nations.
1. Bonus points: The introduction of bonus points was met with an element of scepticism and played only a minor role last year. This season, however, they could be vital in deciding the final table. After England failed to pick up a losing bonus against Scotland, and Ireland gained a bonus point by scoring four tries against Wales, the gap between the sides has become five points. Should Ireland win with a bonus against Scotland, they will win the tournament if England cannot do the same in Paris. Whatever happens, England should leave Paris with a full 5 points, else a losing bonus may prove enough for Ireland to take the title on St Patrick's day at Twickenham.
2. Rest: Since the autumn, England have looked tired. Whether this is due to the Lions tour or the relentless Premiership season remains to be seen. A sneaking suspicion, however, is that Eddie Jones is flogging his players. He constantly speaks of the need to become fitter, and ex-players have commented that England training sessions are unlike anything they have ever seen. The work being put in may see fitness become England's greatest asset in Japan 2019, but if Eddie wants to win the Six Nations, he should give his players some rest.
3. Breakdown: England must improve at the breakdown. They were outclassed here at Murrayfield, but it is not a new problem. Against Samoa in the autumn, they struggled, and it was where they lost the Grand Slam in Dublin last year: it has fast become their Achilles heel. They need to adapt to the referee, but they also need to improve their technique: arriving to rucks quicker, supporting their ball-carriers, and clearing out would-be tacklers. Though Jones hasn't made any changes to his starting back-row for France, James Haskell and Sam Simmonds come onto the bench to provide extra power around the ruck in the second half. I might have started with Haskell but, as ever, Eddie knows best.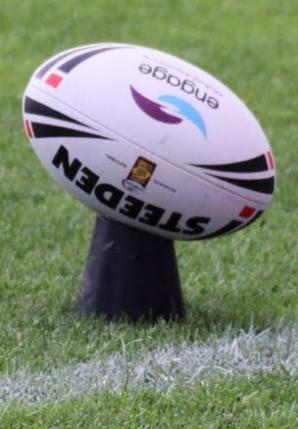 4. Penalties: England have to cut the number of penalties conceded: 13 against Scotland and 10 against Wales is too many. Penalties disrupt attacking flow, and concede possession, territory, and sometimes points. It may partly be due to fatigue, but England must read the referee better. As against Italy last year, England failed to adapt to the way the game was being refereed in Scotland, and it cost them. They need to maintain focus and be more accurate: penalties for coming in at the side, going off feet and taking the man out beyond the ball are all avoidable.
5. Defending: Against Italy, England were exposed out wide defensively, while Scotland broke on the flanks and through the middle. Their defensive positioning was poor and must improve. The French have dangerous wingers, and powerful centres, so England will be found out if they are not on their mettle. Ireland, too, with Jonny Sexton at 10, are masters at exploiting space.
6. Restarts: In England vs Wales, Rhys Patchell varied his restarts, sometimes going short, putting England under immediate pressure. They didn't deal with them well and must improve in this area before facing Ireland: Jonny Sexton is one of the world's most accurate kickers and is a master of the short kick-off. England, for their part, seem intent on long restarts. A shorter kick allowing your own players to challenge for the ball has been a trademark of the All Blacks for years, and England would do well to add it to their repertoire. You could imagine the French being caught out.
7. George Ford needs to improve on the back foot: We have seen it several times in a Leicester shirt this season and now we have seen it in the white of England. When his pack aren't on the front foot, George Ford doesn't look a great player. The best 10s control the game under any pressure and, if Ford can adapt the way he plays in those games, it would be a real asset to England. Alternatively, Owen Farrell could move to fly-half.
8. Owen Farrell's Tackling: Though I praised Farrell for looking more like an international 12 in the Wales game, against Scotland he was worryingly exposed. His poor attempted tackle on Stuart McInally led straight to Sean Maitland's try, while his miscommunication with Nathan Hughes let Huw Jones through for his second. His high tackling technique means he is often bounced off or ends up swinging an arm, which has seen him sin-binned in the past. Going high on Matthieu Bastareaud is unlikely to have any positive effect, so he must adapt quickly.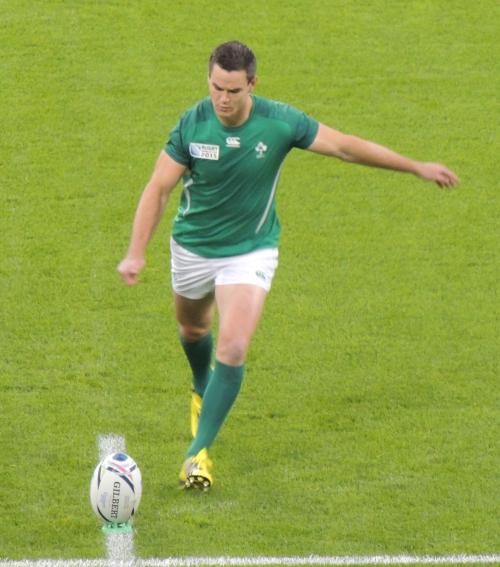 9. Kicking game: England's kicking game against Scotland was nothing like it was against Wales, and they must replicate those high standards in the final games. It will be crucial to match the kicking of Ireland, whilst it could be an attacking weapon against France – to move their big pack around.
10. Selection: After a chastening defeat, Jones has made plenty of changes to his 23, giving it a more exciting, dynamic feel. Injury has forced Dylan Hartley to miss his first game under Eddie Jones, meaning Jamie George gets just his second start, while explosive Exeter hooker Luke Cowan-Dickie waits on the bench. In Hartley's absence, Farrell will lead the team out, and will be joined in mid-field by the muscular Ben Te'o – a move clearly designed to halt Bastareaud. In the back-three, Mike Brown is dropped to the bench, meaning Anthony Watson moves to full-back and Elliot Daly returns from injury on the wing alongside Jonny May. It is an incredibly pacey back-three. On the bench, I'm delighted to see Kyle Sinckler make a comeback – his dynamism, alongside that of Cowan-Dickie, Haskell and Simmonds, will be some weapon in the last quarter. This is a side designed to attack, which is just what England need.