Six Nations 2017: England aim for another Grand Slam
Ben Cisneros with all of his winners and losers in the upcoming Six Nations tournament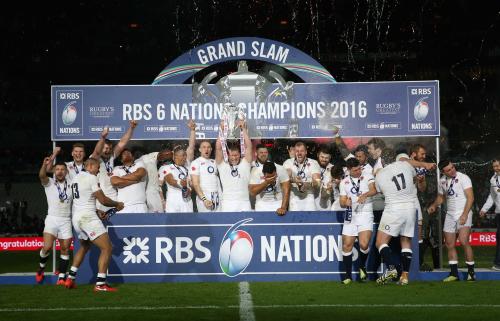 Rugby Union's annual Six Nations tournament kicks off this weekend, and it looks set to be a cracker.
The introduction of bonus points for the first time this season is sure to add something extra, as they will encourage more attacking play and, hopefully, more tries, while all the teams have made great improvements since last year. Add to that the fact that this is Lions year, too, and the stage is set for what could be a vintage tournament.
It is very difficult to predict how the final table will shape up, as every team – perhaps with the exception of Italy – is probably capable of beating every other team, on their day. Here's how I think the tournament will play out:
England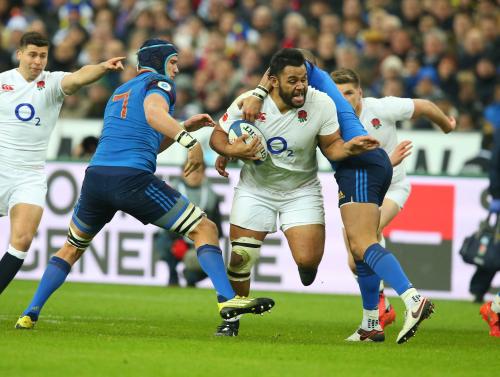 Position in 2016: 1st (Grand Slam Champions)
Prediction for 2017: 1st
England are the top-ranked team in the competition, having reached 2nd in the world rankings, and are currently on a 14-game winning run. Should they win the Grand Slam again this year, they would set a world record by extending their streak to 19 games unbeaten.
With Eddie Jones at the helm, England have found another gear and have proved that they can win in all manner of ways: with their backs against the wall in Australia, with 14 men against Argentina, or when the pressure was on to clinch the Grand Slam in Paris.
Their attacking game has really started to click, while defence coach Paul Gustard will have been working hard to tighten up on the areas which caused them to leak points last season. They now have a back-line with blistering pace, guided by the mercurial talent of George Ford, and a steely-yet-skilful pack led by the indomitable Dylan Hartley. It will be exciting to see how they perform this year.
They have been hit by a raft of injury concerns, though, particularly up front, where both Vunipola brothers, Chris Robshaw, James Haskell and Jack Clifford have been ruled out of at least part of the tournament, while Hartley and Marler are both very short on game time. The squad has great strength in depth, however, and I can't wait to see how Maro Itoje fares if, as expected, he is shifted to the back row where he will likely play alongside the marauding Nathan Hughes.
I can't see why England shouldn't repeat their success of last year by winning the tournament. Whether they get the Grand Slam or not is a much harder call, particularly with fixtures in Cardiff and Dublin, but you can be sure that that will be their aim.
Ireland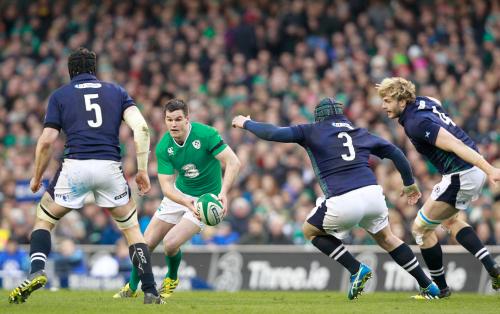 Position in 2016: 3rd
Prediction: 2nd
Ireland, like England, had a very strong autumn campaign and look well-placed to really challenge England for the top spot. Their triumph over the mighty All Blacks in Chicago shook the rugby world, and marked the start of a resurgence in Irish rugby.
The revival of the Irish provinces in European club rugby will also give the national team a huge lift, and they will be particularly buoyed by their Munster contingent who have been so inspired by the death of their head coach, Anthony Foley, in October. Among them, Simon Zebo, Conor Murray and CJ Stander have been playing in a different class this season, and look sure to continue that form in Irish colours.
Like England again, there are a lot of Lions contenders in the Irish side who will be looking to boost their credentials, and they will be a real force to be reckoned with. The Irish ship has in the past wobbled when they have missed Johnny Sexton at 10 but, if they can keep him fit for the whole tournament, their chances will be strong. They perhaps don't quite have the attacking flair that England have started to develop, but you'd have to be brave to bet against them when they have 50,000 fans behind them in Dublin.
Scotland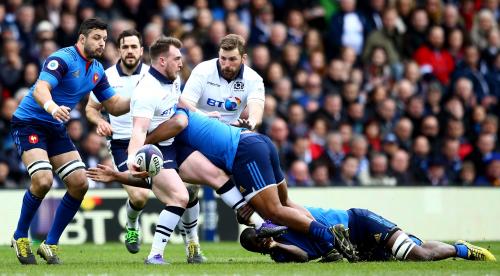 Position in 2016: 4th
Prediction: 3rd
I might be putting my neck out a bit by saying that Scotland will come third, but I truly believe that this could finally be the year that they break into the top half of the table again. They are starting to develop some very talented players in key positions and under Vern Cotter seem far more organised. They had a promising autumn, losing to Australia by only a point, in a repeat of the result of their World Cup quarter-final meeting in 2015.
With Glasgow thriving in the European Champions Cup, there is more than a hint of optimism north of the border and, if the Warriors' 43-0 drubbing of Leicester away from home is anything to go by, they have certainly worked out how to score tries. With players like Finn Russell and Stuart Hogg behind a scrum including the Gray Brothers, there is plenty to be excited about. Their new, more adventurous style of play is great news for the tournament as a whole, and should see them get a few more victories. Home games against Wales and Ireland will be key.
Wales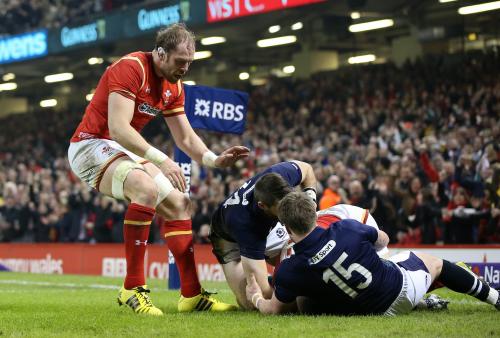 Position in 2016: 2nd
Prediction: 4th
Wales seemed to have lost their way somewhat in the autumn, with a heavy defeat to Australia and very unconvincing victories over Japan, South Africa and Argentina. They appear to be in a transition phase in terms of the way that they want to play the game and are struggling to adapt to the more attacking style that their coaches seem to be encouraging. Warren Gatland's departure to the Lions also cannot have been helpful.
A change of captaincy might be just what they need to give them a kick-start, as Alun Wyn Jones takes over from Sam Warburton, but they don't look like the side that they were between 2012 and 2015. That's not to say that they don't have exciting players: George North and Liam Williams are particularly dangerous if used effectively, while the new face of Wasps' Thomas Young looks promising.
The middle of the table is destined to be tight, but I feel like Scotland might have the edge over Wales this year.
France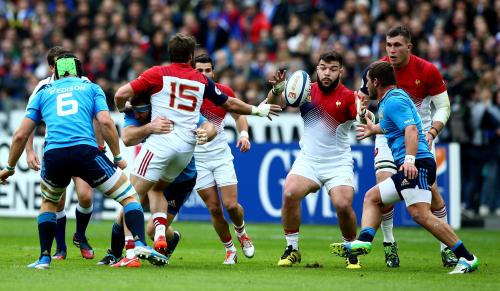 Position in 2016: 5th
Prediction: 5th
And then there's France. Who knows what to expect from them this season? The trouble with the French team is that you never really know which one is going to turn up. You might find see some of the most ferocious forward play and dazzling backs moves, or you might come across a group of blokes who look play like they'd rather be sipping red wine on the Côte d'Azur.
Having disappointed in recent years, it looks like there might be something of a revival occurring on the other side of the Channel under the guidance of Guy Novès – the man who guided Toulouse to seven domestic and European titles. They had a strong autumn, pushing both Australia and New Zealand close, and are blessed with some hugely exciting players. Up front they boast Louis Picamoles who has been tearing up the Premiership at Northampton, while they have two massive power-houses on the wings: Vakatawa and Nakaitaci.
Their problem is consistency: in performance and in selection. The lack of decisiveness over their half-backs has plagued them for years now, while a recent flurry of injuries will have upset many of Novès' plans. They will particularly miss the world-class Wesley Fofana at inside-centre.
Although sides can expect a much tougher challenge against the French – who will be gunning for England on the opening weekend – this year, I fear that they are still destined to finish towards the bottom of the table. But then again, it would be typical of them to surprise us all and win the Grand Slam.
Italy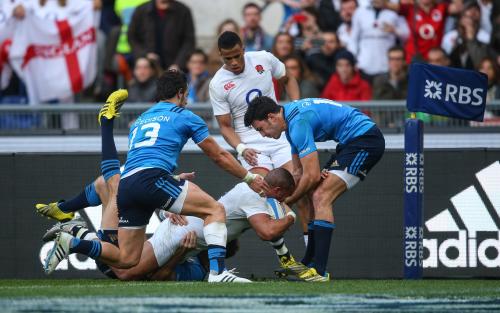 Position in 2016: 6th
Prediction: 6th
And now for the team who this autumn beat South Africa one week and lost to Tonga the next: Italy. Conor O'Shea – the former Harlequins head coach – seems to have done a good job so far of developing the Italian team and, with the help of Mike Catt, has got them playing much better rugby than they were a year ago.
Italy are not blessed with the rugby resources of, say, England, but they play with their hearts on their sleeves and, with the guidance of a coach such as O'Shea, there is no reason why they shouldn't become more competitive. There is much work to be done at lower levels within Italian rugby to ensure that they produce more top-class players, but the announcement this week that relegation will not be introduced to the Six Nations in the short to medium term will reassure many and should be taken as an impetus to build on the early foundations laid by O'Shea.
In other good news for the Italians, Sergio Parisse – their veteran captain – has decided to extend his career and is likely to add five more caps to the 121 he already has. Yet they will need more than just his incredible talent if they are to register a victory this year