Joe Root's failure to sell is exactly the opportunity he needs
Joe Root going unsold in the IPL Auction will allow the Yorkshireman to focus on what really matters, his Test game.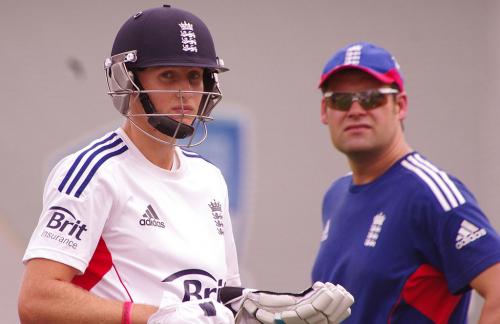 County cricket is not the Premier League, it is not the NFL. The razzmatazz, massive crowds, and seven-figure contracts of the Indian Premier League is perhaps the closest cricketers can get to the world of major sports. Last year's tournament was watched by an estimated 700 million people across the globe; continued growth in the IPL brand seems unlikely to abate any time soon.
By contrast, Test cricket seems in perpetual decline. England's 4-0 drubbing at the hands of Australia came as little surprise, and with little excitement, as the trend of hollow, uncompetitive and uninspiring Ashes home wins continued. It is easy, therefore, to see why Joe Root, claiming he doesn't want to be "left behind" in T20 cricket, might be drawn to India's blockbuster spectacle, it's not something he needs though.
By signing up for the league's auction, Root committed to the potential of missing the upcoming tri-series with Australia and New Zealand in order to guarantee himself some rest time in his schedule. However, in surprisingly going unsold in both round of bidding, Root may have been given a blessing in disguise; it is an opportunity he must take. 
It would seem that Root has developed a serious case of the fear of missing out. Despite having taken on the enormous strain of being England's Test captain, Root continues to strive to be one of England's few all-format players. Root has been a stalwart of the T20, ODI and Test teams since 2012 and apparently agonised over the decision to miss the forthcoming T20 internationals. Where Root plays his cricket is not the debate that matters. Rather than attempting to put himself in contention for selection in the shorter forms of the game, Root should be focussing on his Test game, so that he is ready for Australia's return this summer. Partaking in a form of cricket where 30 is a good score and innings are shorter than Test match sessions will only aggravate the issues that the Ashes exposed.
There's no doubting Root had a decent series in Australia, making five 50s and averaging a respectable 47.25. But, while his opposite number, Australian Captain Steve Smith, converted half-centuries to centuries on three occasions, Root failed to make a single century during the series. His modes of dismissal pose some serious questions. Top edging a needless pull shot in Melbourne on 61 and being caught for 83 flicking off his pads with just an over to survive to close in Sydney, Root seemed to lack the stamina and concentration that is demanded of a world-class Test batsman. He lacked the ability to grind out an innings, to dig in for long periods, and go on to make a big score of which he is undoubtedly capable. What he needs is practice, practice building scores, batting for hours at a time, and changing games as a result.
England are fortunate in that there is no shortage of short-game specialists who have brought a 4-1 ODI series victory over Australia. The likes of Jos Buttler, Jason Roy, Alex Hales, Eoin Morgan, the Curran brothers, to name but a few, are those who can compensate for the absence of Joe Root. Though Root may lose a few runs to his name, it is unlikely that the T20 and ODI sides will be materially worse off for his absence.
Root is England's Test captain, and the opportunity is there for him to become one of England's greatest all-time cricketers. His legacy is one that will be judged on his performance in the Test arena. There is no shame in being a brilliant two-format player, even in being a single-format player. One only hopes that Joe Root can realise this