2018: The year World Cup glory is finally England's once again?
If football is going to come home, England have to get out of the group first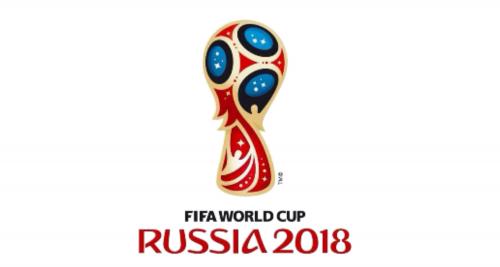 The year may only be in its infancy, still clad in baby-grow and a nappy, but it is not too early to look ahead to the summer. In the dark days of winter, what better time to look ahead to the Three Lions' potential road to Russian glory; with the draw already complete, let us examine the first stage England must navigate on their voyage towards immortality: Group G.
Tunisia: England open their account in Russia against Tunisia in Volgograd. The South-Western city formerly known as Stalingrad could play host to a contest just as pivotal as the infamous World War II battle of the same name. Pitted against the first African nation to win a game at a World Cup, the game will set the tone for England's drive to greatness, a telling litmus test for what is to come. Tunisia went unbeaten in their qualifying campaign, winning four of six. Things have not, however, been entirely plain sailing: The Eagles of Carthage crashed out of the 2017 African Cup of Nations at the quarter-final stage and sacked manager Henryk Kasperczak in the process. Successor Nabil Maâloul will be hoping to expiate this disappointment by reaching the knock-out stages of a World Cup for the first time in the nation's history.
Perhaps the most familiar name in the Tunisian XI will be ex-Sunderland wideman Wahbi Khazri, who now plies his trade on loan at French side Rennes. Khazri possesses the invention to unlock a defence, and has 6 goals in 11 league appearances, more than PSG's Ángel Di María. Khazri may be Tunisia's attacking spearhead, but perhaps more influential against England will be Marseille centre-half Aymen Abdennour. Although mentally hardy, the Tunisian squad lacks top-level experience with many playing their club football in their home country. Abdennour will be a lynchpin for this inexperienced side, supplying the major-league nous to rival the likes of Kane. Tunisia conceded only four goals in qualifying, and despite showing an impressive level of tactical flexibility, using several different formations, their most important task will be trying to stifle England's creative sparks and threating on the break. If England can avoid being England, crumbling when the pressure is on, they should overcome Tunisia.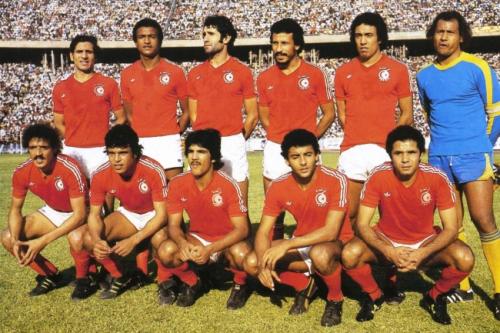 Panama: On paper, England's second game against Panama will be their easiest; however, with nothing to lose and any points picked up a happy bonus, the Central Americans could prove to be a banana skin of Icelandic proportions for, an oftentimes willing to slip up, England. Having nervously qualified for a World Cup, Panama will look to avoid embarrassment and so are likely to set up conservatively, battling ferociously. Relatively unknown as a footballing nation, and with a population that numbers fewer than Scotland, they were not expected to qualify at all. Despite winning only three of their ten games, a dramatic last-gasp winner against Costa Rica in their final game allowed the Panamanians to leapfrog the USA – a nation who had previously trounced them 4-0 – by one point. President Juan Carlos Varela declared the following day a national holiday in honour of such footballing exploits.
The man whom England will have to keep the keenest eye on if they are to be victorious over Los Canaleros, the canal-men, is all-time top scorer Blas Pérez, with 43 goals from 113 caps to his name. Adept in the air, the 36-year-old target man could prove the perfect focal point for Panamanian counter attacks, holding the ball up and flicking on. Any success Panama do enjoy, however, will not be thanks to just one individual but rather the product of teamwork and discipline. Manager Hernán 'the Truncheon' Gómez will pride himself upon setting up a well-drilled unit of ageing yet wily old-hands against England. The fact that many of Panama's best players are now in their mid-thirties will mean that they will be forced to sit deep and protect a lack of pace in central areas, congesting the edge of their box. England can expect the lion's share of possession and little in the way of defensive concern; the greatest challenge will be breaking Panama down to avoid a 0-0 stalemate and two points dropped.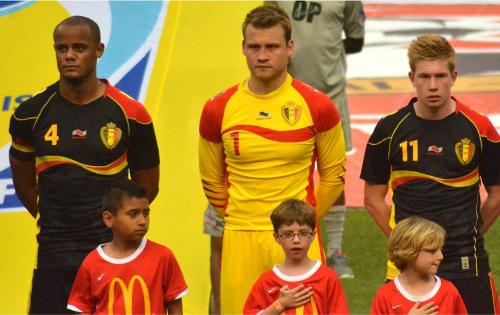 Belgium: Despite England having suffered only one defeat against any of the three teams in their group in their history, this tally could well double when they face Belgium. Ranked 5th in the world, the Red Devils' golden generation boasts an embarrassment of riches. They have threatened to take a tournament by the scruff of the neck for years now, only, like England, to stumble when the stakes are highest with defeat to Wales in the Euro 2016 quarter-final case in point. If their qualifying campaign is anything to go by, however, they may be finally clicking; winning 9 out of their 10 games and scoring an ominous 43 goals in the process, Belgium won their group by an impressive 9-point margin, ahead of Greece and the capable Bosnians. They will certainly fancy their chances to go all the way and win football's most iconic crown this year.
Any fan who has had half an eye on the Premier League will appreciate the wealth of talent at the disposal of Roberto Martínez. The likes of Eden Hazard and Romelu Lukaku have been wreaking havoc in England's top flight for years. The man who truly holds the key to England's defense, however, is the irrepressible Kevin De Bruyne. His eye for a through ball and sublime weight of pass provides the rhythm to which Belgium's livewire yet inconsistent forward-line dances. Indeed, in terms of personnel, Belgium exhibit few points of weakness with Tottenham's Toby Alderweireld and Jan Vertonghen heading a steely defensive unit. Perhaps England may find some joy targeting full-backs, the only two positions yet to be properly tied down by quality players, whilst hoping that, as De Bruyne himself has said, Belgium still "don't have a good tactical system", and so are unable to unleash completely their attacking firepower. Realistically, England will hope to have qualified ahead of Tunisia and Panama before this final group game. It is when they reach the knock-out rounds that they are most likely to fall down, having humiliatingly failed to win a knockout game in over a decade. 
If England, with the bona fide world-class finisher Harry Kane at the helm, are to end, not thirty years of hurt as the Lightning Seeds sang, but fifty-two years of agony, they'll need Stones on the ball, Harry ready to score, Jesse dabbing some more, and the brass band blaring. Above all, they'll need the courage to avoid a recurrence of Marseille. Gareth Southgate's men, England's lions, younger than ever before and with no Wayne Rooney at a major tournament for the first time since 2002, won't have to face pre-tournament favourites Brazil and Germany until the knock-out rounds and perhaps this year, with expectations and pressure at their lowest ebbs, is finally England's year