Harry Kane: A man for all seasons
The Spurs Man, scorer of 56 goals for his club and country in 2017, is undeniably among the world's best, argues Harry Clynch
2017 will be remembered as the year Harry Kane announced himself, both domestically and internationally, as one of the world's truly elite strikers. His form has, of course, been quite remarkable for a couple of years now – Kane has won consecutive Premier League Golden Boots – but this year he has reached new, unbelievable heights. Whether that is breaking Alan Shearer's long-standing record of 36 goals in a calendar year in the Premier League, or overtaking Lionel Messi to be Europe's most prolific goal-scorer for the year, with 56 to his name for club and country, it is now hard to deny that Harry Kane is one of, if not the, best strikers in the world.
Cynics have tried, at every stage of his transformation, to downplay his achievements. When first successful in the League in 2014, the moniker of "one-season wonder" was hung around his neck. In reply, Kane scored 25 and then 29 League goals in the following two seasons. Then, doubts were raised over his ability to perform on the European stage. In reply, the Spurs man netted six times while guiding his side to the top of the "group of death", containing Champions League holders Real Madrid and German powerhouse Borussia Dortmund. Only Cristiano Ronaldo was on the scoresheet more often. Now, the criticism is that Kane cannot be deemed one of the world's best players until he wins silverware. While there is some, limited, degree of sense to this argument, the fact that he is scoring goals at such a prolific rate in a team not currently winning major trophies – as opposed to his counterparts at the major European powers who are surrounded by the world's best players and ply their trade in less competitive leagues – is perhaps a testament to just how good he really is. And if one is going to define a player's greatness solely by how many trophies they win, then Messi's 31 honours automatically render him greater than Ronaldo, who sits on 27, and legendary players like Gary Lineker, Stanley Matthews, and Matt Le Tissier cannot be deemed great for never having won a League title or European Cup. Make sense? Of course not.
All of this is quite unbelievable when one considers that, just a few years ago, Kane was a constant loanee, struggling to be noticed in the lower reaches of English football. Relatively unsuccessful spells at Leyton Orient and Norwich were followed by a stint at Millwall; at the Den, his crucial run of seven goals in 14 games was absolutely vital in saving the side from relegation from the Championship. And though he was rewarded with his Premier League debut, coming off the bench against Newcastle upon return to White Hart Lane in 2012, his career was to suffer another setback. A lucrative loan to then-Premier League side Norwich City, ruined by injury, was swiftly followed by a disappointing spell at Leicester City, where he famously spent much time on the bench next to a certain Jamie Vardy.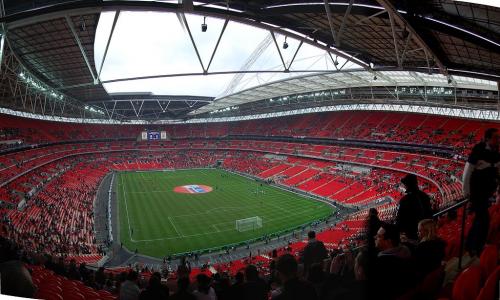 This would, perhaps, have been the end of the road for lesser players, for lesser men. After all, though it was clear to many of his teammates that he possessed a raw instinct for goal-scoring, there were serious questions to be asked of his capability to play in the Championship, let alone the Premier League. Stuart Pearce, then the England under-21 manager, was concerned that "he never had that turn of pace and he hadn't matured as a man". Indeed, the Championship "was tough for him". Kane lacked the speed of skill which many outstanding young players thrive off; he was bullied by defences more than willing to put a foot in and generally rough young strikers up. But all this did was breed a fiery sense of determination which would propel him to the heights we see today. He grasped every single opportunity which presented itself to him: Kane did not spurn a selection for the 2013 under-20 World Cup in Turkey, and once he was finally given a run in the Spurs team under Tim Sherwood, the rest is history. Indeed, in many ways, Kane's success is somewhat of a vindication of the very traditional, English style of letting young players suffer out on loan as part of their personal and professional development and maturation. The parallels with David Beckham's spell at Preston North End are there for all to see.
Mauricio Pochettino also deserves some credit for Kane's transformation. The Argentine's infamous training regime, which focuses relentlessly on stamina and fitness to accommodate for the pressing style of football with which his teams are charged, has been a major factor in turning Kane from a lanky teenager into a physical powerhouse. The strength and endurance displayed week in, week out, by Kane are befitting of one of the world's best players. As Gareth Southgate – the man who first made Kane England captain – has pointed out, physical strength begets mental strength: "He now looks strong, lean, a little bit quicker and sharper… If you know you are in a good physical condition then mentally you are in a better place." Gone are the days when he would be knocked about by a run-of-the-mill centre-back in the Championship; it is now he who does the intimidating, and against some of the best defences in Europe at that.
Few would have predicted Harry Kane's meteoric rise. The man himself would probably be the first to admit that he is not the quickest, nor the most skilful to ever grace the Premier League. But what he does have is a natural, unteachable talent for scoring goals. When you combine that with a determination and professionalism which has characterised his career, the formidable goal-scoring force that is Harry Kane is born.  And so, while we look back at an unbelievable 2017 for the Englishman, let us also look forward to many, many more years of brilliance from Harry Kane