Former Cambridge student died of 'sudden adult death syndrome', inquiry says
Dominic Hamlyn was found unconscious after racing friends underwater at his brother's 21st birthday party in July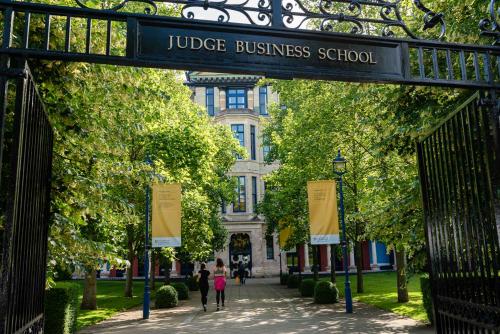 A former Cambridge Master's student at Downing died after a friendly underwater race, an inquest determined today.
Dominic Hamlyn, who completed his Business Administration and Management MPhil at the Judge Business School last year, was found motionless in the pool at his brother's 21st birthday party. It is believed he had a pre-existing heart condition he did not know about.
The news comes more than 5 months after Hamlyn died in Ashford Hospital, where he was taken immediately after the incident.
Pathologist Dr Olaf Biedrzycki determined the cause of death as acute cardiac arrhythmia.
The inquest heard how on the 28th July, the former student challenged a friend to doing as many underwater laps of the pool as possible, but after two lengths was found motionless by the friend's girlfriend.
His father Peter Hamlyn, a world-renowned neurosurgeon, described his son as a "superb athlete" and said this challenge "was an entirely routine thing which I had seen him do since he was a child."
Hamlyn completed his undergraduate with first class honours in science and engineering at UCL in 2017 before coming to Cambridge.
He was a keen sportsman, playing both rugby and cricket and whilst doing his MPhil, rowed for Downing College.
In 2014, Hamlyn took part in the London Marathon, raising around £5,700 for The Brain & Spine Foundation.
The Judge Business School has told the Cambridge Independent that its "entire community is incredibly saddened by the news. We send our condolences to the family".