The Urban Shed to close after 5 years in operation
The cafe is closing in order for the owner to spend more time with family as his son starts school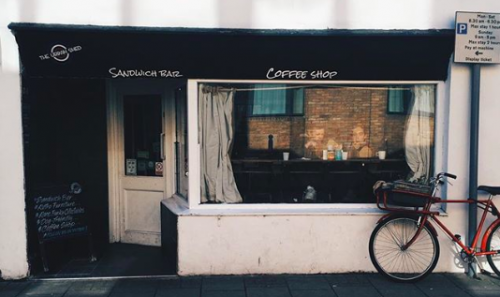 Popular Cambridge cafe The Urban Shed is to shut down on Thursday 20th December following five years in business on King Street, the owners have announced on Twitter this evening.
The cafe, known for its sandwich bar, ice cream milkshakes, and retro decor, has also catered 20 May Balls during its tenure.
The owner thanked its customers in the Twitter post, saying that their support helped him "[achieve] what some said was unachievable at this location."
The brand will continue in the form of a food truck and may appear "from time to time", while the lease is sold to Thirsty, a pub currently located on Chesterton Road. The space is expected to reopen as a restaurant of similar nature to The Urban Shed.
The owner explained the reason for closure as "the time is right" for "some much needed rest" and to spend time with his family as his son starts school next year, as he has "missed most of his early years".
The "Shed End-Thirsty After Party", jointly organised by The Urban Shed and Thirsty, will be held on 20th December to bid farewell to the cafe and welcome its new owner.