Off the eaten path: exploring Cambridge's culinary scene
Looking beyond King's Parade and Trinity Street, Eva Schalbroeck seeks out some of Cambridge's lesser known gems and interviews Tine Roche, founder of The Cambridge Cookery School, Bistro & Café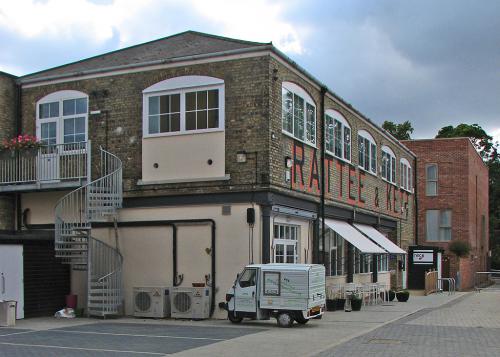 Food is central to Cambridge student life: it fuels revision, gives us comfort during exam stress and features heavily in celebrations of all kinds. It is also a way to meet people from different countries and learn about other cultures. This column attempts to hunt down the diversity in Cambridge's food scene, focusing on its students, restaurants, shops and events. Through stories, recipes and experiences, it gives a taste of how food can bring people together in this city.
International students in Cambridge, including myself, are often struck by the lack of independent restaurants offering regional cuisine in the city centre. It is dominated by the "classics": the quintessential British pub, the fancy French bistro, the homely Italian restaurant (4 within 100 meters of each other!), the British/Indian curry house and of course many bars and coffee shops. Most often these restaurants belong to chains. The same goes for places bringing some of students' most loved regional cuisines, such as Japanese and Vietnamese. Who could imagine the city centre without Wasabi and Pho?
The independent places serving international food – for lack of a better umbrella term - in the centre are vastly outnumbered, a threatened species or have a notorious reputation
The independent places serving international food - for lack of a better umbrella term - in the centre are vastly outnumbered. They are a threatened species, and for some, a notorious reputation has affected their custom. Thai place Lotus has just shut down, while Greek restaurant Gardenia was recently "awarded" an "inadequate" rating from the Food Standards Agency. The only other options are food trucks and market stalls, which are often short-term and highly dependent on the appetite of students and tourists. If the customers become bored with falafels and noodles coming out of their ears, these options will be scrapped from the menu. The new Spanish tapas place on Green Street, Tabanco, is hopefully an exception that confirms the rule.
In short, restaurants in the city centre do not reflect the many different national and regional backgrounds of students here. The fact is that cities outside of Britain do far better in providing a variety of cuisines. As an undergraduate in Leuven, Belgium, independent North African, Italian and Nepalese restaurants were at my finger tips and even catered to my student budget. Thinking that an affordable, multi-cultural city centre food scene was the norm, Cambridge felt like a whole different world to me. Quickly, I learned that the best places to get something different on your plate lie beyond the Cambridge bubble (i.e. on Mill Road and in the surrounding area). The Cambridge Cookery School, Bistro & Café, tucked away behind Homerton College, on Purbeck Road, in particular caught my eye.
Founder and managing director Tine Roche explains the city centre's culinary poverty through financial poverty: "Places offering something different are driven out of the centre by the towering rent prices, leaving food trucks as their only option". While she admires these pop-up initiatives, she is determined to bring something with more longevity to the Cambridge food scene – something which will stand the test of time, once the current Instagram food craze blows over. In fact, she has been swimming against the tide for over a decade since opening her acclaimed cookery school in September 2008. It caters to all manner of groups, from families with children to team-building events.
In 2017, the School expanded with a Bistro and Café, giving Tine the opportunity to not only educate people about cooking locally-sourced, organic and healthy food, but also to seduce them with the actual dishes produced. The food she and her team serve is inspired by Scandinavian and Italian influences. Tine grew up in Scandinavia, while her business partner, chef Liz Young, hails from Australia and New Zealand; places that have a strong national culinary heritage, but which are also home to many different cuisines. Tine believes that an insular approach to food explains why this is not replicated in Britain. Her bistro injects some much-needed diversity into the Cambridge food scene.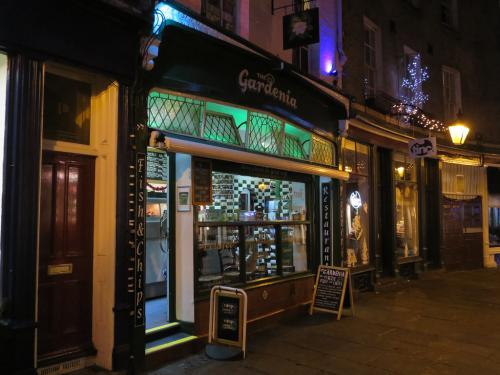 The diversity in the food reflects the diversity among the team. "Working with chefs from different nationalities literally broadens the palette of flavours to sample from", she explains. "You'll notice that our chef from South-East Asia ran the service when you discern more sweet and sour flavours in the food". Diversity is also apparent in the events showcasing food and drink from different regions and countries. Recently, chefs from Basta, a restaurant in Tel Aviv highly rated by the Financial Times and Time Out, took over the bistro for a weekend-long opulent feast of Israeli and Palestine food.
"People are thrilled to try something new. They are literally hungry for something different, excuse the pun", Tine laughs. "Eating here is often the best way for them to try many different cuisines without travelling extensively". If the food draws them in, the homely service makes them come back. Most of her customers are locals she knows personally.
The bistro's strength also lies in its exciting initiatives and collaborations with people such as Maoz Alonim, owner of Basta, who followed his wife to Cambridge as she embarked upon a PhD here. As the Bistro's food and ethos appealed to him, he decided to cook for it. The counter, overflowing with colourful dishes, such as tabbouleh, strained yoghurt and spinach borek, looks as though it was commissioned by an Ottoman Sultan himself. Moaz agrees that Middle Eastern food is having a moment in Britain, being popularised by chefs and cookbook writers like Yotam Ottolenghi, but he believes people are genuinely interested in trying something new. "Often it is just a case of putting something different in front of them. We have no secrets or tricks; people are solely convinced by the food." He confesses that being a chef doing something different is hard work, but still finds it very satisfying to share his cuisine in a place he might not have expected to end up in.
The Basta in the Bistro event quickly sold out. What better testimony to the fact that Cambridge is embracing a broader, more sustainable food scene? I believe that, as students, we not only need to diversify our curriculum, but also our palette. Exploring Mill Road or places like the Bistro - beacons in the current culinary darkness - is a first good step.