Financial inquiry report bashes CUSU over communication failings
The report's authors also said they would "admonish in general the lack of representation that Cambridge students receive on CUSU Council"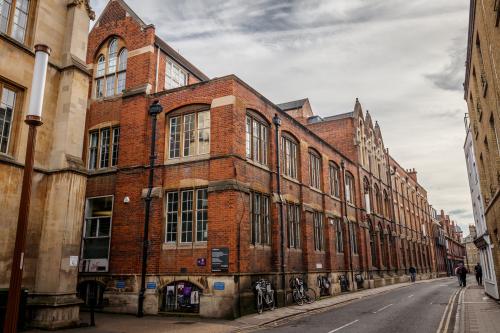 CUSU President Daisy Eyre has defended the student union's decision to cut funding to The Cambridge Student and run a series of huge losses, following the publication of a critical inquiry led by former Emmanuel JCR President Connor MacDonald that mauled student representatives over their "woeful" engagement with its financial procedures.
Eyre said "we have learnt a lot in recent times and must continue to improve in our communications", but acknowledge "more can certainly be done".
The report, which will be presented to CUSU Council this evening, is the culmination of several months of inquiry activity launched by students following last year about substantial financial losses at the student union.
In March, CUSU announced that it was preparing a break-even budget, enabled by a new careers publication deal struck with the University Careers Service, effectively meaning its activities will be subsidised by the central University. Since 2015, the student union has run a series of deficits, with losses running into hundreds of thousands of pounds.
Explained Why is CUSU in such financial difficulties?
The student union is currently suffering substantial losses following the collapse of a publishing contract. CUSU had previously had deals with St. James's House (SJH), which produced publications including a series of careers guides. CUSU has been attempting to move away from the contract, on which they claimed SJH had been slow to deliver – a claim they later attempted to backpedal on.
Without the SJH income, and following the collapse in years past of its nightlife enterprise, the student union has been shorn of its two major revenue streams. It has already suffered substantial losses to its reserve funds, likely in the region of hundreds of thousands of pounds, and received a bailout from the University in 2015.
Until it can figure out new ways to make money, the student union is being forced to make cuts to services. It can also go to the University itself for more funding, but central administration has criticised the student union before for a lack of clear objectives, and any increased reliance on Cambridge's money damages CUSU's ability to credibly act independently of the University.
The financial inquiry, which consisted of MacDonald, former LGBT+ Campaign President Simon Percelay, and Trinity student Angus Groom, made a series of findings and recommendations about the student union's recent budget-making decisions. It looked at both its financial difficulties, and the controversy surrounding the decision to substantially cut funding to the student union's newspaper in 2016.
The report's recommendations are not binding, and CUSU Council has not implemented any oversight mechanism to enforce its implementation. It said:
Issues at stake in recent budget decisions had been "poorly communicated".
Obligations of CUSU's board of trustees were "never clearly spelled out", including the state of its contractual obligations.
CUSU needs to improve its relationship with the press, including by setting up a pre-budget briefing process "to set up an argument for why certain decisions have been made".
It would "admonish in general the lack of representation that Cambridge students receive on CUSU Council".
Responding to its overall findings, Eyre said: "I found the inquiry process incredibly helpful and would express my thanks to the students involved who put aside their time to investigate ways forward for CUSU's finances."
She added: "I think a lot of their recommendations have a lot of merit and I do believe that the focus on communications is well placed – and an area that I think has seen a lot of improvement over the last year or more."
The report was based around a review of documents going back several years, as well as interviews with both Gareth Marlow, a long-serving CUSU trustee, and Mark McCormack, the student union's general manager, who has come under personal criticism for his administration of CUSU's finances.
The report – which is about 1,100 words long – makes general points about perceived short-fallings in CUSU's communications over the past three academic years.
Focusing on cuts to The Cambridge Student (TCS), the inquiry said: "The Cambridge Student was raised as a significant issue, as it has seen its budget reduced in nominal and real terms both this year and last. The board representative, from whom we took representations, argued that the opportunity cost of employing a staff member to pursue advertising opportunities was too great. They stressed that it was not a matter of TCS making money, but rather that more lucrative opportunities could be pursued."
CUSU presented a budget containing a cut of around £16,000 to TCS's budget in Easter Term 2016, which was passed by Council. It took effect in the 2016-17 academic year and forced the paper to end its weekly print edition in favour of fortnightly publication. Other student-focused elements of CUSU's activities received proportionately smaller cuts.
McCormack estimated the student union's losses for 2016-17 would stand at £140,000 – in March, CUSU said that figure will be lower than anticipated, though it could not yet give a new prediction. The report did not detail why losses at TCS could not be absorbed by the student union's financial reserves.
Asked why this was the case, Eyre said: "The important thing to remember is that in the 2015-16 budget, most areas of CUSU's activity were slimmed down, making us a more efficient organisation that focuses on our core activity. Members voted for TCS to take some cuts, rather than for other areas of CUSU activity to do so."
She added: "As a charity it is of paramount importance that we are responsible custodians of our budget, and in that year we aimed to make the smallest possible losses."
The inquiry also looked at CUSU's relationship with St James's House (SJH), a publishing company with which it had produced several careers publications that were a cornerstone of its income-generating operations.
After initially saying SJH had been slow to deliver products and its losses were the result of lost income from overdue publications, CUSU backtracked and said its contract had come to an end.
The inquiry's report said: "the major issue was the unreliability of the publishing company, as well as the rather shoddy nature of the published products."
It added: "Members of the inquiry were universally surprised and dismayed at the quality of product upon which CUSU had put its logo when given copies."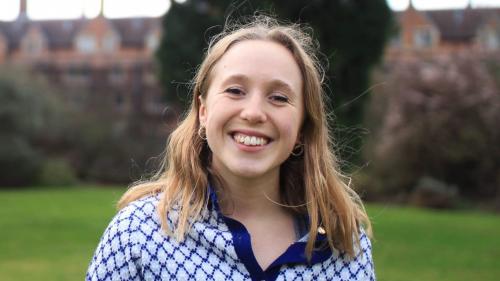 Addressing the student union's mixed messages on the situation that led to its losses, MacDonald said: "I don't think there was a change of story. I think this decision was just very poorly communicated. Regardless of the fundamental reason, we were all satisfied that the relationship should end."
The report recommended that CUSU Council be given detailed, written information about the decision-making behind budget decisions, and that students be more clearly updated on the activities of CUSU's trustees.
Information provided to students has become less detailed this year: Eyre refused to provide students with a full breakdown of the student union's expenditure and income during its most recent budgeting process, despite requests from both Varsity and a Council member. Instead, it presented only a simplified version of its finances, which Council nonetheless ratified through a vote at the end of last term.
Eyre said: "We have tried recently to make our financial reporting to Council as clear as possible, for example changing the format of our budget. We hope this makes it easier for JCR/MCR reps to engage with."
The inquiry report also said student press should be allowed to speak at all points during CUSU Council. The recommendation follows a decision by Eyre and Council Chair Joe Cotton last term to move press questions to the end of Council's agenda. The report says student journalists: "are often the most informed attendees at Council, and Cambridge loses an important voice when they are ignored."
Eyre said the press recommendations "will be referred to the CUSU Trustee Board who will feed back their response in Michaelmas Term."
She said: "I must say that I feel very sympathetic with previous CUSU teams – communicating about our finances in a hostile press environment must certainly have been difficult. Further, the issues at hand were very complicated and often involved confidential information, something that I hope press can take into account in future."
MacDonald, who unsuccessfully ran for CUSU president last term, is expected to present the report at Council tonight. There is not set to be any vote on adoption of its recommendations.