CUSU claims financial woes are over after University offers funding boost
Counting on big increases in commercial income and a rise in central contributions, CUSU will present a budget that is 'close to breaking even'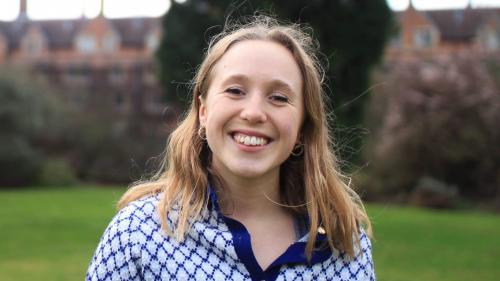 Claiming its "hard work has paid off", CUSU has proposed a draft of its budget for its next financial year that predicts dramatically reduced losses, but includes real-terms cuts to political campaigns and is based on dramatic increases in its commercial income.
The student union says that a significant uptick in central funding from the University – £80,000 a year – means it will make a loss of just under £3,000 next year, and be able to turn a profit in subsequent years.
In a statement, CUSU president Daisy Eyre said "We are really excited to be presenting a budget in which, looking ahead, CUSU has enough funds to maintain our core work."
If CUSU's projections are correct, it will bring an end to years of major financial losses at the student union, which have seen its reserves ravaged and forced it to request a cash bailout from the University.
"We have worked to concentrate our fundraising efforts in areas where a surplus is either growing or stable, meaning that we now have a very efficient fundraising team," Eyre said.
The budget – which applies to the year starting from June, covering 2018–19 academic year – will be voted on at Council on Monday night, and, if passed, will undergo further scrutiny next term.
The student union also said that losses for the 2016–17 academic year – previously estimated by general manager Mark McCormack to stand at £140,000 – will be lower than anticipated, though it could not yet give a new prediction. Earlier this term, CUSU said losses for the current year will be £70,000, slightly less than expected. The student union already confirmed that it made a £50,000 loss for the year ending June 2016, and in 2015 was forced to receive a bailout from the University.
Explained Why is CUSU in such financial difficulties?
The student union is currently suffering substantial losses following the collapse of a publishing contract. CUSU had previously had deals with St. James's House (SJH), which produced publications including a series of careers guides. CUSU has been attempting to move away from the contract, on which they claimed SJH had been slow to deliver – a claim they later attempted to backpedal on.
Without the SJH income, and following the collapse in years past of its nightlife enterprise, the student union has been shorn of its two major revenue streams. It has already suffered substantial losses to its reserve funds, likely in the region of hundreds of thousands of pounds, and received a bailout from the University in 2015.
Until it can figure out new ways to make money, the student union is being forced to make cuts to services. It can also go to the University itself for more funding, but central administration has criticised the student union before for a lack of clear objectives, and any increased reliance on Cambridge's money damages CUSU's ability to credibly act independently of the University.
Future profit at the student union is now contingent upon CUSU's business team being able to generate significantly increased business income through advertising and sponsorship. CUSU says it expects a 1% increase in business and services income next year, and a further rise of 16% for the four years afterwards, leading to the student union making a profit of just over £3,000 by the academic year 2021–22.
Following the collapse of previous careers publications and nightlife ventures, CUSU now says it expects increase income from a careers publication produced jointly the University Careers Service.
The budget, which will undergo its first stage on ratification at CUSU Council on Monday, includes real-terms cuts to the budgets of the liberation campaigns and personal allowances sabbatical officers, with both frozen year-on-year. Eyre said: "Campaign budgets are normally underspent and we haven't received any request for uplift so we deemed it prudent to keep these budgets the same". The CUSU Council free budget, which is used throughout the year to fund political activities, is set to be cut from £3,500 to £3,000.
For the first time in recent years, the budget has fully obscured cost figures and anticipated income for CUSU-funded newspaper The Cambridge Student (TCS), but says the paper will receive a £4,000 boost to update its website. Earlier this term, Eyre refused to disclose details about the paper's income, after CUSU said it was facing a "significant loss in revenue".
Speaking to Varsity today, Eyre said that TCS will maintain its print budget, but said she could not comment on whether the paper is still commercially viable by itself until she has spoken further to CUSU's trustees.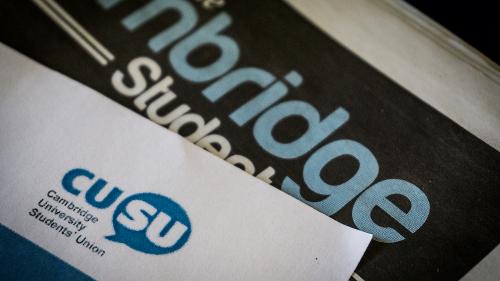 The extra £80,000 from the University is partially the result of a change deal over how the student union is funded: CUSU claims the University is close to approving a new levies model, which will see colleges directly fund the Students' Union Advice Service. CUSU says that the majority of the increased funding will be from the University agreeing to replace this income.
The news comes as campaigning opens for CUSU's student elections, with the three presidential candidates quick to react to today's announcement. Evie Aspinall said she was "excited to hear of the news of CUSU's vastly improved financial position", and said "Daisy and the rest of the CUSU team behind it should be congratulated for their tireless work bringing this about". She added that "work is not done" and that if elected she would be "committed to ensuring that these changes are carried through."
Connor MacDonald, who has put rectifying CUSU's financial issues at the heart of his campaign, sounded a more cautious note. "I am very happy about the recent developments," he said, "but there are some ongoing questions that need to be answered. CUSU's commercial projections seem very optimistic and it is still unclear whether this funding is actually long term, as CUSU projects."
Siyang Wei said "This year's budget is great news, and really shows the effectiveness of successive years of CUSU presidents working on a long-term project. The move to a college levy provides great security for the future of CUSU, and I'm very excited for any future CUSU officers to be able to dedicate more resources and energy to the important representational, support, and campaigning functions of a vibrant students' union."
"I'm also glad to see that TCS will be receiving an extra £4,000 for the development of their website," they added. "It will only be positive for student politics and for CUSU in the long-term to have a well-functioning and dynamic student press."