Recruitment set to open for CUSU financial inquiry committee
From tomorrow, students will be invited to apply to join a new body to scrutinise the student union's troubled finances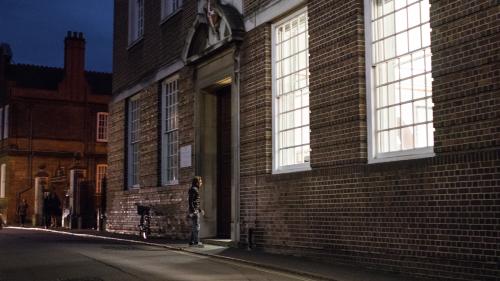 Following a delay over the summer, CUSU announced to Council on Monday night that it will invite applications for an inquiry to scrutinise its finances, with recruitment starting tomorrow.
Recruitment was intended to begin in Easter term, but the previous sabbatical officer team did not launch a search.
CUSU president Daisy Eyre said she would be "asking that we start recruiting for those candidates today", saying that an email will be going out tomorrow.
Students who put themselves forward will have the opportunity to be elected by members of CUSU Council at the next Council meeting in two weeks' time.
The student union is facing long-term financial difficulties, which has resulted in a significant hit to its monetary reserves, and forced it to review how it raises funds. In May, CUSU Council passed a budget which projected a £75,000 loss for the coming year. Money problems mean that budgets for campaigns and CUSU officers have been restricted, and could affect the student union's ability to carry out its democratic duties.
A motion to launch an inquiry committee, suggested by members of Wolfson College Students' Association (WCSA), received near-unanimous support at the final CUSU council of Easter term. Several attendees – mainly representatives from JCRs/MCRs, liberation campaigns and faculties – expressed an interest in joining the committee, but a decision was made to circulate the call for recruitment among the wider student body.
Eyre offered her support for an "in-depth and rigorous" report at the Easter meeting. WCSA's then-external officer, Sebastian Wrobel, said that he wanted Council to shape what the inquiry's scope and terms would be, however these have also been delayed pending recruitment of members.
CUSU's anticipated losses total hundreds of thousands of pounds over several years, largely due to an over-reliance on a lapsed publication contract. Statutory financial information released in August showed that CUSU made a loss of £50,000 in 2015/16. In Easter Term, it disclosed expected losses for the past operating year in the region of £70,000.