Brunch Briefing – Week 4: wars of words, Ball prices up, and balls-ups
Varsity brings you the most interesting stories, videos, and photos from the past week in Cambridge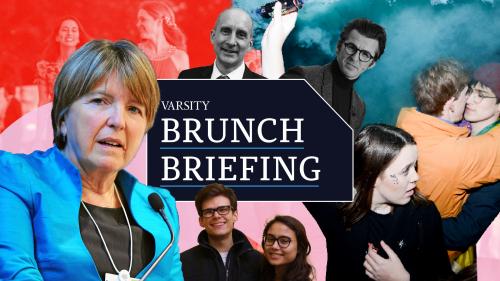 This week saw a war of words between the University and one prominent member of the House of Lords, a college head making headlines for the wrong reasons, and some bizarre remarks from an professional footballer.
Sign up here to get Varsity's Brunch Briefing delivered to your inbox every Sunday morning (we don't spam!).
Make sure you also follow us on Facebook and Twitter.
---
Key stories from this week
Politicians stir controversy
Labour peer Lord Adonis came out against the vice-chancellor's pay packet in a blistering interview with Varsity, suggesting Toope had "blackmailed" Cambridge for his £365,000 pay packet and that he "should go back to Canada" if he just came for the money. Unsurprisingly, the University called his comments "ill-informed and entirely unfounded". Adonis also battled over Brexit with Jacob Rees-Mogg at the Union on Thursday, where Rees-Mogg's appearance was met by a "kiss-in" protest over his voting record on LGBT+ rights.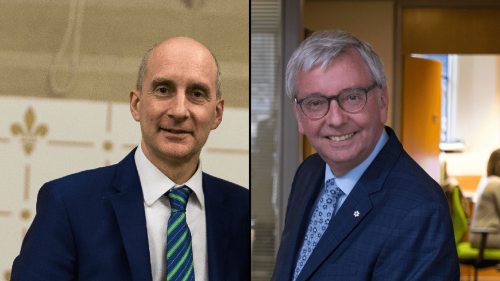 Medwards president in Oxfam scandal
The president of Murray Edwards, Dame Barbara Stocking, has been caught up in a Times investigation which revealed that senior Oxfam staff had exploited young women for sex in the wake of the Haiti earthquake. Her college came out to defend her, although Stocking came under heavy scrutiny on Newsnight on Friday. Meanwhile, we revealed a hefty dip in Murray Edwards' finances was filled by an anonymous multi-million pound donation.
Uni staff to receive Real Living Wage
After a long campaign by staff and students, the University Council has put a proposal to Regent House to approve a move towards Real Living Wage accreditation. This means that contractors and subcontractors will soon be paid at least £8.75 per hour for their work (directly-employed staff already are). However, colleges are not bound by the same regulations.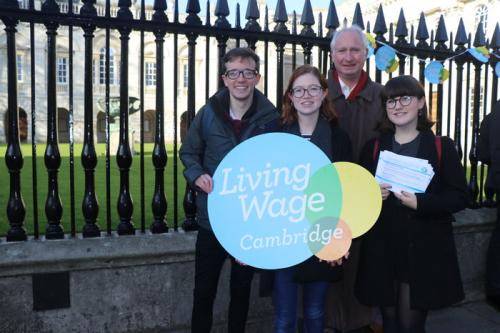 Sexual misconduct stats released
The University has revealed that 173 anonymous reports of sexual harassment and assault have been reported using its new online reporting system. While those involved are not reported, it was set up in May last year to track the prevalence of such incidents. A large spike in reports came after the launch of the 'Breaking the Silence' campaign in October.
Suffrage centenary celebrated
On Tuesday, Cambridge commemorated one hundred years since property-owning women over the age of 30 got the right to vote. Over 400 people gathered at the Guildhall where the City Council unveiled a plaque to Newnham College founder and suffrage campaigner Millicent Garrett Fawcett.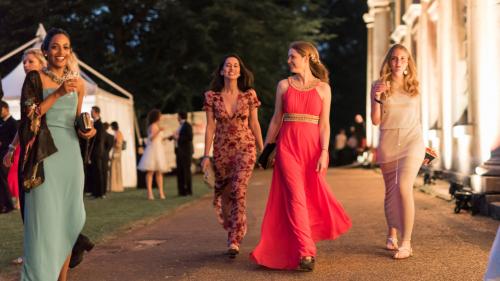 May Balls break your bank balance
For the first time in Cambridge history, a standard May Ball ticket costs over £200 per person. Both St John's and Trinity College Balls this year are charging £410 per two-person ticket for non-college members. Meanwhile, Trinity still classes its set-up and clean-up workers as 'volunteers' and only pays remunerates them with the right to buy a ticket for the following year.
HSPS wins from tripos-switching
Data obtained by Varsity has shown that 3522 subject transfers were made between October 2006 and June 2017. 103 students switched to the Human, Social and Political Sciences tripos between its creation in 2013 up to June 2017. Law and History of Art also saw relatively high intakes, while Philosophy, Asian and Middle Eastern Studies, and Anglo-Saxon, Norse and Celtic lost the most students.
Joey Barton balls-up
Ex-England international footballer Joey Barton bizarrely asked after our 20-year-old sport editor's sex life after Barton was asked about his views on footballers' use of social media in the wake of a Tottenham player's sex tape which was leaked on Twitter. "Have you never had sexual contact? Are you still a virgin? Have you ever had sexual interactions with anybody?" he responded.
Glitch of the week
This year's e-Luminate festival has seen famous University buildings (and bridges) lit up with installations from European artists. However, technology isn't always so reliable, as one Cambridge comedian saw for himself.
College of sin
Puritans at Hughes Hall took a censorious step this week, threatening to cancel the College's May Ball if the organising committee didn't take down the raunchy trailer which depicts perfectly its 'Forest of Sin' theme. The Ball encourages students to "Abandon yourself to your guilty pleasures enjoying a range of sultry burlesque and pole dance performances" and to "spend away your student loan in our exclusive casino".
Hughes Hall May Ball's trailer has been taken down from its website
Get your Switchboard kick
Cambridge's most engaging radio show returns again today at 12.30pm on CamFM with an episode on 'Facing Conflict'. The hosts interview a Queens' porter who spent decades in the military, a Blues boxer on his time punching people up, and international students who have done military service for their countries. Listen live, or catch up here.
Got a story that could be covered here or reported elsewhere by Varsity? Let us know: news@varsity.co.uk