Joey Barton asks Varsity reporter if he is a virgin
The former England footballer also accused our sport editor of trying to be a Sun journalist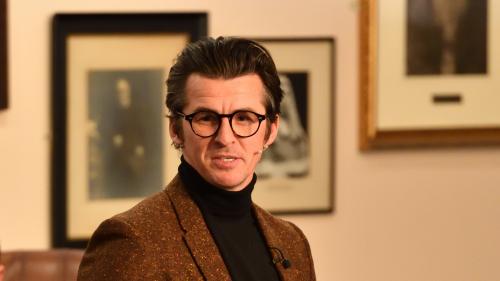 Footballer Joey Barton questioned a Varsity reporter's sexual history after speaking at the Cambridge Union Society on Tuesday.
The ex-England international was asked by our sport editor Lawrence Hopkins, 20, about young footballers' relationship with social media, in the light of the recent release of a sextape which apparently involves a high-profile sportsperson.
Barton responded confrontationally: "Have you never had sexual contact? Are you still a virgin? Have you ever had sexual interactions with anybody?"
He also accused the student journalist, who had interviewed him before his talk, of tabloid-esque journalism: "Are you trying to be a journalist for like The Sun or...?"
Residents of Barton's hometown, Liverpool, have largely boycotted the tabloid paper since its controversial coverage of the 1989 Hillsborough disaster.
After our reporter persisted, Barton asked if the tape was "any of your business".
"He's a young lad, I mean it's not right that it's got out, obviously that's someone's daughter. It's not right, but, it's not, I don't think it's wrong," the footballer continued, before he was beckoned away by a Cambridge Union officer.