Switching stress: HSPS biggest winner from tripos-switching
Analysis by Varsity found a lack of information for students wishing to switch courses, though successful switchers have often moved to HSPS.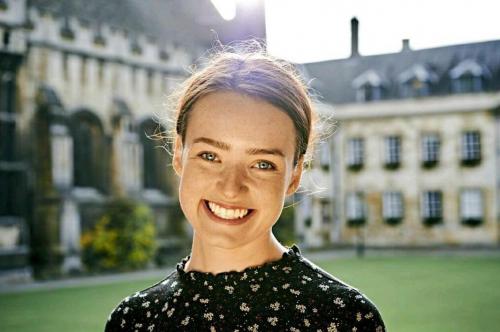 A Varsity investigation has found that the subjective, case-by-case nature of the process of switching subjects and the lack of information about the procedure has turned some students away.
The initial stages of the transfer procedure are largely similar across colleges – a student must first approach their director of studies (DoS) or tutor to discuss their options, after which it is up to their DoS or tutor to advise and contact the director of studies in the other subject to find out how the student should proceed. This ensures that the process of switching subjects can be tailored to each student.
Christ's College senior tutor Dr Robert Hunt told Varsity: regardless of the subjects involved, the procedure at Christ's is always the same, and there remains "no hard and fast process regarding the requirements, because every case is treated completely individually".
However, the need to approach one's DoS or tutor can be daunting or complicate the process for some. Others who do not have good relationships with their DoSes may struggle. Speaking to Varsity, one student, who wished to remain anonymous, said: "I worried about raising the issue with my tutor for several reasons, fearing that he'd assume my anxiety was to excuse myself from under-preparation for my January mocks, or perhaps that he'd feel obliged to pass my doubt onto my DoS, who I didn't want to have to tell about my thoughts so early on in the year, in case a course change wasn't a viable option and our working relationship was impeded for the duration of my studies, or might even disadvantage me in any academic reviews I might encounter in the future."
The lack of a formal procedure beyond this initial stage has meant that information about the process is difficult to obtain, with students often left unsure of what to expect. Another student told Varsity: "Unfortunately, I was not given enough notice ahead of the interview itself – I was only informed at the end of June that the interview would be sometime in July, left unaware of specifics of time and place until five days beforehand."
She added: "I was not given information by college as to how to prepare ahead of the interviews."
Lacking a rigid procedure, colleges have also inconsistent in which testing procedures and requirements they ask of students. Some students are required to take and pass extra exams, whilst others are made to undergo interviews instead. Some are asked to start the next year in first year, and others in second year, despite having switched to the same subject.
Despite these difficulties, 3522 successful subject transfers were made between October 2006 and June 2017, data obtained by Varsity has shown.
The Human, Social and Political Sciences course is a popular subject for students to transfer into; 103 successful transfers took place between the creation of the course in 2013 and June 2017, compared with only 36 who have transferred out.
Speaking to Varsity, Marie Butcher, head of departmental management at the Faculty of HSPS, said: "Because the subjects studied in HSPS overlap with many other social science subjects it makes it a more natural choice for a number of students who decide that the course they originally applied for is not for them. As it is not a prerequisite to have studied Politics, Sociology or Social Anthropology before, this makes HSPS more flexible than other triposes in regard to which students it can admit."
Similarly, the transfer into Law is considered desirable; its popular affiliate course enables students to obtain a qualifying law degree after only two years of legal study.
History of Art saw a particularly high rate of incoming transfers relative to its small course size (just 23 students were accepted in 2017), with 58 students successfully transferring into the subject over the 10 year period. Those switching to History of Art had a wide range of course backgrounds, including Architecture, Engineering, and Law.
Conversely, Philosophy saw many students leave the course for Natural Sciences and humanities, with 139 transferring out while only 52 transferred in. TJ Alabi, who transferred to English from the Philosophy Tripos, suggested that there is a "degree of mystery" involved in the Philosophy course due to a lack of opportunities to study the subject at school, adding that his own expectations didn't match the reality.
Other courses that might similarly be seen as esoteric have also been shown to lose out in the transfer process. Asian and Middle Eastern Studies, which last year accepted 32 first-years, has been left by 76 students over the ten years; 29 have transferred in. Meanwhile, 44 students transferred out of the Anglo-Saxon, Norse, and Celtic tripos, which had a 2017 intake of 19 – compared with only seven students transferring in.
Although most transfers are between closely related subjects, there have been several cases of students switching to courses very different from those for which they were admitted, including transfers from Medicine to History, Mathematics to English, and Law to Linguistics.
Students who have requested to change subjects are always given due consideration, university-wide. Dr Hunt told Varsity: "There are no transfers that would normally be refused automatically", with the exception of a student seeking to switch into medicine, which is not permitted due to Government caps on numbers.
On the topic of flexibility regarding a decision to change course mid-way through the year, Dr Hunt dismissed the option as "almost impossible", insisting upon the expectation to "first complete this year of the current course". If the transfer is permitted, "their new DoS would offer them support over the summer to catch up", including the provision of reading lists, one-to-one meetings, essay feedback and extra supervisions.
Students are not often asked to switch colleges should the spaces for a particular subject they are interested in be filled in theirs, although the option is available. A spokesperson for St John's told Varsity that, although it happens "extremely rarely," there is scope for students to change college during a subject transfer and "there have been such cases in the past".
Three students spoke to Varsity about their experiences trying to switch courses, some commenting on the strength of the case-by-case procedure.
Katherine Williams, Peterhouse, switched from History to Law
"I felt that the college were supportive; they made me aware of the risk I was taking but also made clear that it was my degree and for me to make the most of. I know it varies from college to college but, for me, I had my initial meeting with my Tutor, a five minute conversation with the Law DoS and was then told to come back with a 2:i in June.
It's been quite difficult to be out of sync with my friends who are finalists. I am now a year behind them, hearing about their plans for graduation and am a bit nervous about where I might 'fit' next year. I've never looked back; I always lacked confidence in my ability as a [History student] and, even at the end of the two years, I would be nervous for supervisions and had no idea how my exams had gone. I feel far more anchored in Law, partly because I have been at Cambridge for a while but also because I think I personally am much better suited to the subject and the way it is taught."
TJ Alabi, Magdalene, switched from Philosophy to English
"My second philosophy lecture concerned whether a tree in 1900 was the same tree in 2000; it was so dull I decided to switch then and there. I always loved English and I'm a writer, so it was a logical switch. Consequently, I wrote a very grovelling letter to my DoS extolling the virtues of English. My college was very supportive, telling me exactly how to switch and making the process quick and painless. I had to do a few tests for English involving some analysis of Shakespeare, on-the-spot Practical Criticism etc.
Certainly catching up on what I had missed has been the challenge: there was a massive reading list for English that I hadn't started on. Also, learning not to argue like a philosopher has been challenging, especially in supervisions.
Broadly speaking I am happy with my decision. I switched from Philosophy to English because I had the misconception that the latter would be more creative and, dare I say it, easier, than the former. In fact, my first lecture as an Engling was entitled 'Chaucer: a philosopher of feeling'. What have I learned? All Cambridge courses are f***ing hard, so switch for the right reasons."
Lorenzo Leoni, Robinson, tried to switch from History to Law
"At the end of first-year I decided to leave Cambridge because I was not enjoying the History course and couldn't see myself continuing on to a second year. I said as much in my end-of-year DoS meeting and was told to send Cambridge a final decision later on in the summer. My decision hadn't changed, and I emailed to inform my DoS that I was still planning on leaving Cambridge in order to pursue a law degree elsewhere. My DoS was very understanding and suggested I get in touch with the Law DoS to speak about making a switch to Law Part II in Cambridge – an option I was unaware of up until this point.
Not once throughout the process did I feel like College were being obstructive or difficult. I was encouraged to make the switch and everything was dealt with very efficiently. I was told I would have to go through an interview process and sit a test at the end of Michaelmas of my second year with a view to making the switch after the conclusion of History Part I.
The interview and the test were fine – difficult and thorough, but enjoyable. For a subject as competitive and rigorous as Law I think it is entirely fair for College to put those wishing to make the switch through their paces. I was informed the day after that I would be allowed to make the switch, dependent on my achieving a [2:i] grade in History Part I. This, alas, I did not achieve, and once the Law DoS found out about my rather shambolic [2:ii] he said that the switch was no longer on the table. Again, fair enough: there was a deal and I didn't come through with my side of the bargain.
My experience attempting to switch course was painless. I feel grateful to College, actually, not only for their readiness in understanding my desire to leave History, but also for attempting to facilitate the switch to Law. Again, the process was rigorous but straightforward and, using my own experience as evidence, would recommend those thinking about making the switch to go for it.
As a postscript, after it was clear that I wasn't going to be able to make the switch I was welcomed back onto the History Tripos with no questions asked. I suppose this serves to prove that there is really nothing to lose in at least applying to switch course."
Varsity is the independent newspaper for the University of Cambridge, established in its current form in 1947. In order to maintain our editorial independence, our print newspaper and news website receives no funding from the University of Cambridge or its constituent Colleges.
We are therefore almost entirely reliant on advertising for funding and we expect to have a tough few months and years ahead.
In spite of this situation, we are going to look at inventive ways to look at serving our readership with digital content and of course in print too!
Therefore we are asking our readers, if they wish, to make a donation from as little as £1, to help with our running costs. Many thanks, we hope you can help!