ADC Theatre to close for six months
The theatre will close next year to make 'necessary changes'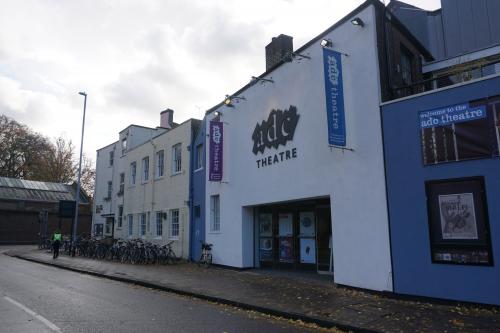 The ADC Theatre will be closed from April to October 2018 in order to make changes to its auditorium, it was announced in a Facebook post in the Cambridge Theatre group earlier today.
The announcement, posted by theatre manager Victoria Collins, said that a new ventilation system will be installed, in order to make "necessary changes to its auditorium temperature control", the roof will be repaired and two lighting bridges added.
In the post, Collins added: "We're very sad to be closing one of our venues for this period, but we will still be maintaining an active programme at the Corpus Playroom."
During Easter Term and the long vacation three to four ADC productions will be staged in venues around Cambridge. Details of these venues or the application process are yet to be released.
The ADC Theatre is a department of the University and hosts shows run by students with no faculty involvement. Its resident theatre company, CUADC, is largest and oldest student drama society in Cambridge.
The ADC closed for six months in 2008, during a £2.1 million development, when the dressing rooms, set workshop, soundproof rehearsal room, and green room were refurbished.
Collins's post ended with the announcement that, in Easter Term 2018, during which the main theatre will be closed, His Dark Materials by Nicholas Wright will be staged in the temporary exhibition space at the Fitzwilliam Museum - a production described as "our most ambitious project."
CUADC Secretary Katherine Ridley told Varsity: "The refurbishment of the theatre is exciting news. It will bring the theatre up to industry standard, allowing students to continue to create drama in a professional environment.
"While it is sad that the ADC Theatre will be closed for the term, the Corpus Playroom will still be open and there will be several student productions staged at alternate venues around the city.
"Considering the ADC Theatre usually programmes a shorter season during Exam Term anyway, there will still be plenty of opportunities to get involved in student theatre."