University raises concerns over Wetherspoon's planning application
The University has objected to plans to extend Wetherspoon pub The Regal on St. Andrew's Street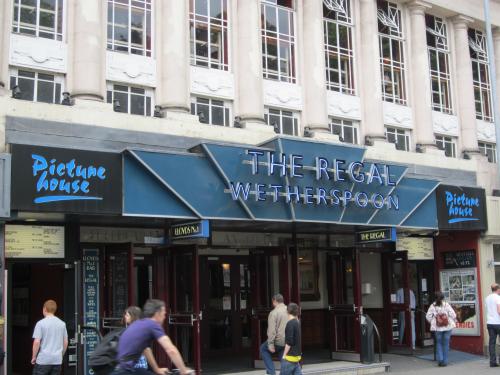 The University of Cambridge has objected against plans to extend The Regal, a Wetherspoon pub on St. Andrew's Street.
The Regal submitted an application to Cambridge City Council last month, asking for permission to demolish staff parking spaces at the rear of the pub and extend its beer garden.
The pub, which is is popular amongst Cambridge students, is already the largest in the city, but has only a small outdoor seating area.
According to DV Architects, who wrote the application on behalf of Wetherspoon, the planned changes would offer "improved customer experience" and "a much improved customer focused environment".
However, in a letter dated 7th August, the University opposed the plans, citing "the short and long term effects" the extension would have on the nearby Language Centre and adjoining Downing Site.
As well as the possibility of works blocking access to the Language Centre and noise disrupting teaching, the letter argues that the plans would affect the University in the long term.
Reasons include increased noise and an "increased numbers of inebriated patrons using Downing Place (leaving litter and worse in front of the Language Centre/in waste storage area and climbing into courtyard)".
A similar planning application, also opposed by the University, was withdrawn in December.
The outcome of the present application has to be determined by 26th September.
Previously home to the largest cinema in Cambridge, the building now has The Regal on the ground floor and the Arts Picturehouse on the first floor.
Wetherspoon – commonly known as 'Spoon's' – owns over 900 pubs across the UK, and is popular for its student-friendly prices for food and drink