Caius appoints its first female Master
Dr Pippa Rogerson will become the first woman to hold the top job in the college's 669-year history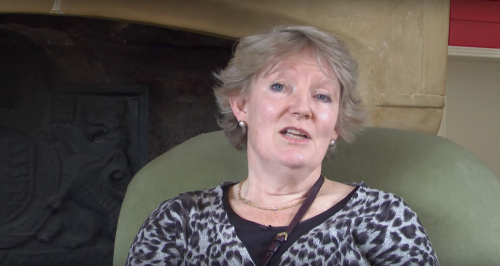 Dr Pippa Rogerson has been elected as the next Master of Gonville & Caius College, and will replace Sir Alan Fersht when he retires at the end of September 2018.
At a meeting held on the 19th of May, the college's governing body made the decision to elect Rogerson to the Mastership.
Rogerson, a Director of Studies in Law, will be the first female Master of Caius, raising the number of female masters at the University to 11 (provided there are no other changes before she takes up the post). Many of Cambridge's current female masters, such as Peterhouse incumbent Bridget Kendall, are the first women to have led their respective colleges.
Rogerson has been a fellow of Caius since her appointment in 1989, just ten years after the college began welcoming women into its fellowship. She is currently on the University Council, General Board, and committee on Cambridge's student unions, among others. She received her Bachelor's, Master's, and PhD in Law from Cambridge, and is currently a senior lecturer.
Speaking to Varsity about Rogerson's appointment, Ajinkya Bhalerao, a fourth year engineering student at Caius, said: "I have found Alan to be an approachable Master and have confidence in his successor.
"I think this represents the evolution of Caius College, and reflects the evolution of Cambridge in general in adapting to modern times whilst maintaining a traditional feel."
In a statement released on the college's intranet, Rogerson expressed her pleasure at being appointed. "I'm delighted and daunted in equal parts to have been elected Master of Caius," she said. She paid tribute to Fersht, saying he "is a hard act to follow."
"The college is in good shape and I'm looking forward to supporting its great tradition of excellence in education and research", she added.
Outgoing Master Sir Alan Fersht endorses Jack Drury for CUSU presidency
Fersht, a highly respected chemist, was also notable for his unusually high level of engagement with student politics, including opposing the abolition of Class Lists and humorously endorsing undergraduate Caian Jack Drury for CUSU presidency.