June Event Review: Trinity Hall
Despite a wandering theme, Trinity Hall June Event did not disappoint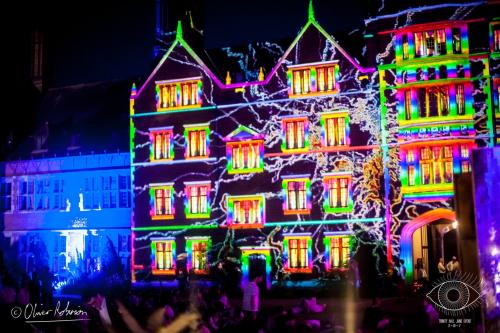 This year's Trinity Hall June Event had the mysterious and rather curious theme of 'Mind's Eye'. The problem with overly ambitious or ostentatious themes during May Week events is that they either lack consistency or the attendant struggles to fully grasp the theme's purpose. Unfortunately, Trinity Hall's theme did just that. While the decorations were of high quality and design, my friends and I struggled to fully comprehend the initial purpose and meaning of the theme.
"Trinity Hall's June Event was almost on par with a fully funded May Ball"
However, theme aside, the June Event itself was packed full with entertainment, food and activities for all. I have attended other June Events, at colleges which alternate between May Balls, and have come away slightly disappointed at their offerings. Whereas Trinity Hall's June Event was almost on par with a fully funded May Ball. The event offered an outside silent disco; an Aromi and 'The Taste' food bar, a diversity of drink tents serving delightful cocktails and two stages of music and entertainment to last the night. The event also lasted until 4am, which meant there was more than enough time to attempt or try out the activities on offer.
The dress code for the event was also far more casual than a May Ball, whilst I rocked up in a short dress with friends, others were wearing just ties and shirts or even playsuits. This created a much more relaxed atmosphere, a great alternative to the white tie ensemble. However, despite the toned down dress code, the event still maintained the high quality of other May Ball events. The drinks and cocktails were one such example, from sex on the beach to cosmos; there seemed to be endless amounts and various concoctions. Even when most of the alcohol had run out by 3am, friendly and courteous staff were still offering round shots of gin for anyone still up for drinking.
The food was also of high quality, we first headed over to the Aromi stall where staff were offering rounds of delicious arrancini and later, perfectly bite-sized pasticceria. The main offering was a huge barbecue, where a selection of veggie burgers, pulled pork and chicken was being freshly cooked. Through the front court, doughnuts and gelato were also available for dessert.
Inside the bar, a photo booth and illusionary mirrors were on offer, providing some light entertainment. Outside a professional photographer was on hand, and what appeared to be a giant bird cage, stood on one of the lawns; providing a perfect photo opportunity.
Overall Trinity Hall June Event was certainly a great night, it had everything a June Event should have and more. The later finishing time of 4am was also fantastic, in which friends and I spent the remaining half hour watching the sun rise over the river Cam. Despite a confusing, somewhat disjointed theme; the overall atmosphere and variety of events provided a magnificent night