Tennis needs new champions, not new balls
Ahead of the 2018 tennis season, Matt Jefford assesses what lies in store for the game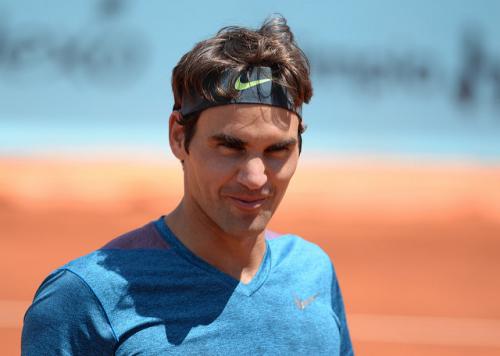 A year ago, popular consensus held that the 'Big Four' of men's tennis – Roger Federer, Rafael Nadal, Novak Djokovic and Andy Murray – had been reduced to a 'Big Two'.  Most got the wrong two. Murray and Djokovic were struck cruelly from the top positions by injury; they remain blighted to this day. Murray is considering risky surgery to combat a hip problem, since diagnosed as a labrum tear, that has troubled him since Wimbledon.  He may never return to the top level. Djokovic is only slightly better placed; the Serb's participation in the Australian Open, however, looks doubtful due to a long-term right elbow problem. Whilst the two thirty-year-olds' bodies fail them, it is the two veterans of the game who refuse to give in.
At 36, Federer defies age and anatomy, overcoming his own extended injury layoff in 2017 to win two Grand Slams, reinforcing his right to the mantle of 'Greatest of All Time' (GOAT). He threatens to dethrone world No.1 Rafael Nadal, who has himself defied doomsayers' predictions to claim the other two contests. While only thirty-one, no physician believed Nadal's body could survive such an aggressive game style for fifteen years. Indeed, many believed 'Fedal' would exhaust its shelf-life by 2013, let alone 2018. Such is the futility of predicting tennis.              
On the women's side, we were almost treated to the story of the century: the indefatigable Serena Williams, having won last year's Australian Open while six weeks pregnant, was, in her own words, "super close" to defending her title in 2018, a mere four months after giving birth. She should clearly return to dominate the women's game. I expect Serena to match, and then surpass, the achievements of Margaret Court, winner of twenty-four Grand Slam titles. Not only would this cement her place as the GOAT, but also eclipse Court, whose comments about female players have done more to embarrass the sport than spur it onwards.
Serena's thirty-seven-year-old sister, Venus, has risen to fourth in the world and participated in three major finals last year: Australia, Wimbledon, and the year-end Championships. This is remarkable considering she suffers from Sjörgen's Syndrome, a condition which effects, daily, her energy levels. If Venus can play a competitive final, she deserves to win Wimbledon. The grass courts of SW19 are the American's favourite surface – she has won five titles at the All England Club – and her straight-sets loss to Garbiñe Muguruza was hardly fitting for a player of her calibre, at her age. In total, the Williams sisters have claimed thirty Grand Slam titles since 1999; their extraordinary longevity is a credit to the sport.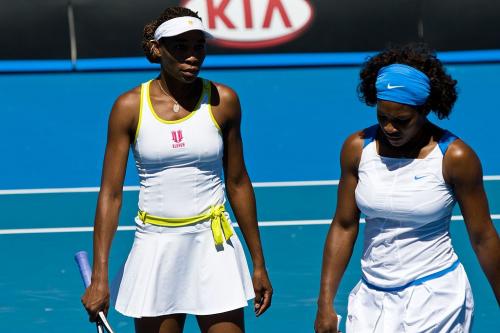 Otherwise, consistency is the watchword of women's tennis, testament to the strength in depth of the field. Six players could achieve No. 1 status by winning the Australian Open. Muguruza headlines the group with the most raw talent on show, and though she is my pick for the French Open, the likes of Halep, Svitolina, Wozniacki, Pliskova and Ostapenko will not go down without a fight. Simona Halep currently sits atop the rankings, but her lack of mental resolve may preclude the Romanian from winning the biggest of matches. Meanwhile, Maria Sharapova continues her return to form after a doping ban; currently ranked forty-seventh, the Russian will remain unseeded for the foreseeable future, a position she will hope to exploit to score some early tournament upsets. I am not, however, convinced that Sharapova is yet in a position to make a run at a Grand Slam; in any case, the furore that would come with a potential drugs cheat reaping the largest rewards tennis has to offer would only be injurious to the sport's image.
In Melbourne, British hopes in the women's side rest with Johanna Konta and she is my pick for the first Grand Slam of the year. The sole remaining British hope reached the Wimbledon semi-finals last year, and she has a proven ability and mental fortitude to boot. Her rise has been staggering: as recently as January 2015 she was outside the world's top 100. Konta now lies ninth. If she could become Britain's first ladies Grand Slam Champion since Virginia Wade, British fans would take notice. While Kyle Edmund and Heather Watson remain young prospects, this country needs a champion. Konta is best placed to maintain British interest in tennis through the post-Murray generation.
"On flair alone, Kyrgios deserves a place in the Top 5"
On the men's side, Federer is surely the favourite to defend his title in Melbourne. The form the Swiss has shown for his home country in the exhibition Hopman Cup puts him at the head of the pack. With injuries also facing a host of other stars – Wawrinka, Raonic, and Nishikori to name but a few – Federer looks set to add to his title collection. In Paris, few see beyond Nadal bolstering his record ten titles on the clay of Roland Garros.
But perhaps a transition season, where major titles can finally be yielded by the 'Big Four' and new rivalries can finally be created, is best for the sport. The ATP hope that, by plugging the notion of a #NextGen subset, players between eighteen and twenty-one will magically step into the fray. There are strong talents here: Denis Shapovalov sensationally beat Nadal in Canada last year, and Alexander Zverev is fourth in the current ranking. I remain, however, cynical about the twenty-year-old Zverev's meteoric rise. Perhaps 2018 is the year when the level-headed German cracks. Meanwhile, early signs indicate that the effervesecent Australian Nick Kyrgios, the chalk to Zverev's cheese, may settle down. On flair alone, Kyrgios deserves a place in the Top 5. But, I doubt he can put together the seven match wins required to claim his first Grand Slam title.
Thus, my predictions for Wimbledon and the US Open come from the more experienced, but largely title-less, mid-to-late twenties generation. Gregor Dimitrov, dubbed by some 'Baby Fed', finally satisfied his potential by winning the 2017 year-end Finals and is my pick for Wimbledon. I also hold a personal soft spot for 'gentle giant' Juan Martin del Potro. Given the multiple occasions on which the Argentine's body has failed him, he deserves another US Open title to go with his 2009 triumph in Flushing Meadows.
Men's tennis is at a crossroads going into 2018, much more so than the women's game which boasts Serena Williams at the helm. Nobody from the younger generations has risen to the challenge of consistently rivalling Federer and Nadal, the pair who have dominated the sport since 2005. The sport needs new champions, to prepare fans for the vacuum that will emerge when the GOATs finally hang up their rackets, but 2018 should be a year to savour them while we can