'The greatest tennis player who ever lived'
Charlie Stone in praise of Roger Federer after an Australian Open showpiece that rolled back the years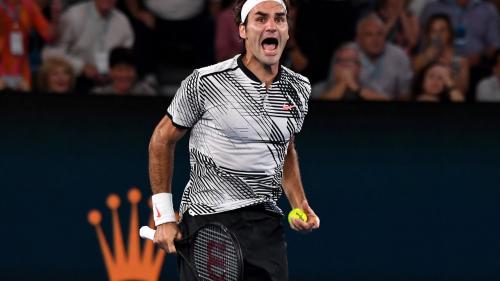 This year's Australian Open was all about Andy Murray. It was his first Grand Slam competition since becoming world number one, and he was the favourite to beat Novak Djokovic, the man he replaced as best in the world, to the title. What a fantastic opportunity it was, too: Djokovic had been low on form ever since winning the French Open in June last year, Roger Federer was only just returning from 6 months out with injury, and the once-great Rafael Nadal seemed to have fallen by the wayside over the past couple of years, seen by few as a realistic competitor for the trophy.
First came a shock that wasn't really a shock: Djokovic's poor run continued, and he was beaten by unseeded Denis Istomin in the second round. Murray's path seemed suddenly much clearer. However, what followed in the next week and a half was predicted by no one: Murray knocked out in the fourth round, and Federer and Nadal, the old rivals, the aged rivals, battling it out in the final.
While for many this might not seem surprising, it's worth remembering that Rafael Nadal last reached a major semi-final 31 months ago, and Federer had not won a Grand Slam for five years, having not beaten Nadal in a major final in double that time. For Federer to win the Australian Open across a gruelling five sets against his great rival, at the age of 35 and not having played since Wimbledon last year, is simply miraculous.
"Tennis these days is about fitness and defense. With Federer, though, it is nothing but attacking"
It's not as if he had an easy run to the final. Federer overcame US Open winner Stan Wawrinka in five sets in the semis, and fifth seed Kei Nishikori in another five-set thriller the match before. Nadal had also been taken the distance twice already, and beaten two younger, in-form players in the shape of Milos Raonic and Grigor Dimitrov.
The odds on a Williams-Williams and Federer-Nadal final in the women's and men's competition were the same as those on Leicester to win the title last year: 5000-1. Aside from showing what a rough time the bookmakers have been having in recent times, this reflected the recent trends across the tour: younger, fitter players are making their way up through the ranks and challenging for the major honours. It was no surprise that most experts had Djokovic and Murray, the fittest players on tour, to dominate 2017.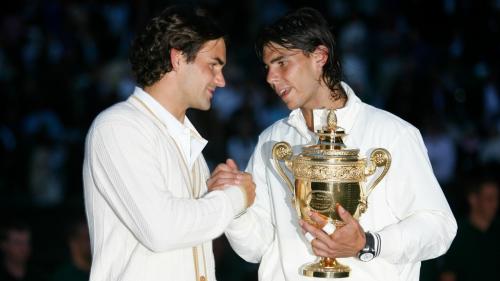 What, then, can we expect in the Slams to come this year? The truth is, it's impossible to call. Before the Australian Open, I'd have said that Murray, Wawrinka, and perhaps Djokovic would be sharing the major titles between them this year. But now, Federer and Nadal are as likely as any of them. And we can't rule out players like Dimitrov, Raonic and Nishikori. All the Australian Open has done is prove that competition at the very top of tennis is wide open. It's also proved, by the way, that Federer is truly the greatest male tennis player of all time.
After the French Open last year, it was a matter of when, not if, Djokovic would surpass Federer as the all-time record Grand Slam holder. Since then, though, Murray, Wawrinka and Federer have won one apiece, and now the most likely challenger looks like Rafa Nadal, who is four behind. In all likelihood, though, none of these players will now surpass Federer's total. Not only is he four ahead of his nearest competitor, he is also just as likely as anyone else to win another Slam this year.
The reason he's considered the greatest, though, is not just to do with the fact that he's won so many titles. It's not even just to do with the fact that at the age of 35, he's won another one. It's that his style of play is so different to all those around him. Tennis these days is about fitness and defense: Djokovic and Murray have been so successful because they are so difficult to serve against, and Nadal makes every match an intense physical battle, trying to wear his opponent down until they falter.
Even Wawrinka, who, with his one-handed backhand, has the playing style most similar to Federer's, has had to work incredibly hard on his defense in order to win his three Grand Slam trophies. With Federer, though, it is nothing but attacking. You could notice it on Sunday against Nadal: he was trying to keep points short, hit winners early on, refrain from involving himself in a physical battle. The style of his play, with quite devastating attacking shots and a beautiful backhand, is the most attractive around, and undeniably the best.
Federer may never win a Grand Slam again, but his victory on Sunday has confirmed his position as the greatest tennis player who ever lived, and one of the greatest sportsmen too. It's also hard to find a more likeable character. Some people have it all